Our Signup Shortcode Add On allows you to embed a membership signup form anywhere on your site. This is great for landing pages, or for sites with one free membership level that want to override the default process.
View the Add On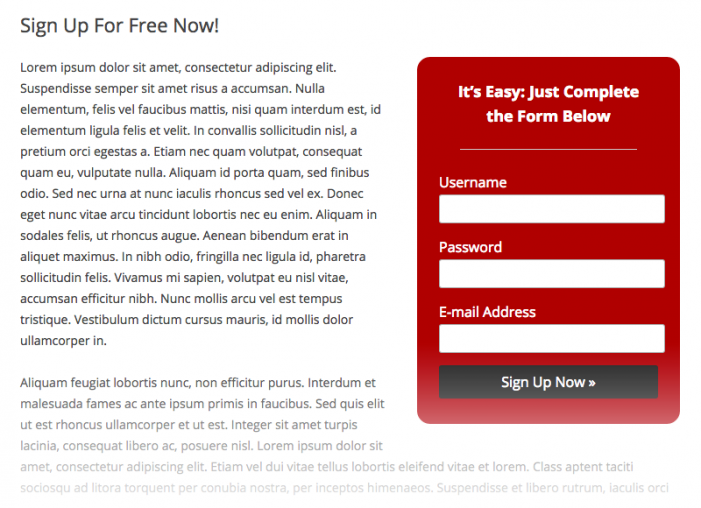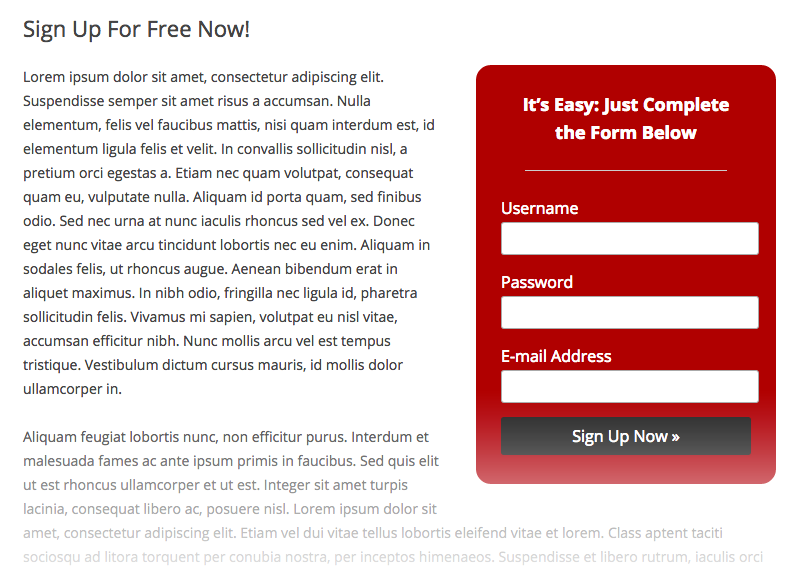 How it Works
The Add On is used by by placing the [pmpro_signup] shortcode in your posts, pages or widgets. It will display a membership checkout module based on the shortcode's specified parameters.
[pmpro_signup submit_button="Unlock this Post Now!" level="1" login="1" redirect="referrer"]
---
Video Demo
---
Customizing the Form Appearance
The design of the form screenshot below is part of the Memberlite theme. If you'd like support customizing the display of the signup block or integrating it into your theme, please open a ticket in our member support area.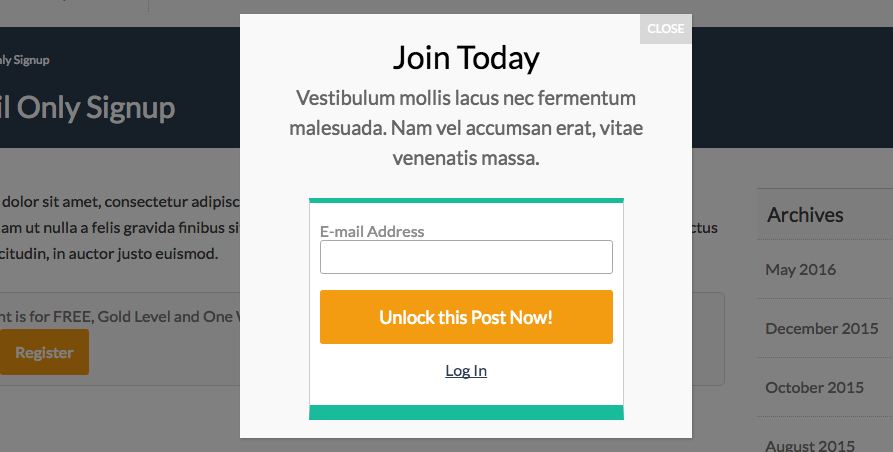 ---
Note: If the level is free, the account will be created and the member will be automatically redirected to the specified redirect page. If the level is not free, the user will be taken to the membership checkout page to enter billing information.