Paid Memberships Pro Affiliate Program
Qualifying Paid Membership Pro Affiliates can earn up to $100 for each full-priced sale.
Paid Memberships Pro (PMPro) is the Most Complete Membership Solution For WordPress sites. Founded in 2011, Paid Memberships Pro is a well known, tried and trusted membership plugin. More than 100,000 WordPress websites use Paid Memberships Pro to run their membership business, organization or association.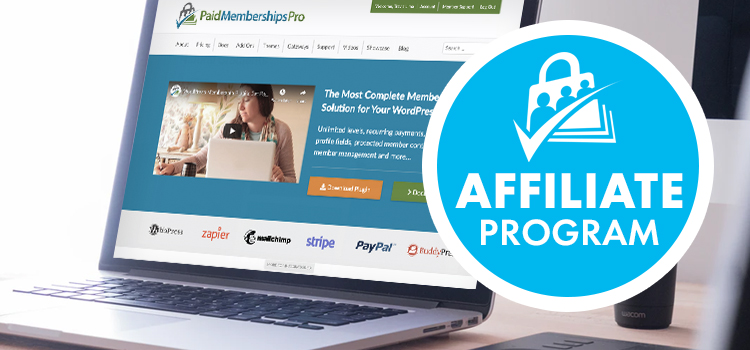 Why become a PMPro Affiliate?
Partner up with arguably the best WordPress Membership Plugin around. Paid Memberships Pro is growing steadily both in market share and revenue. We want our affiliates to earn fantastic commissions while sending new, quality, customers to our platform (Win/Win). Affiliates can potentially earn up to $100 per sale. We also offer marketing help, guidelines, and encouragement to our affiliates to help them start earning sales commissions as soon as possible.
---
How does it work?
When a user visits Paid Memberships Pro through one of your affiliate links, a cookie is placed in their internet browser for 90 days (or until they manually clear their cookies) to track that user. If and when that user checks out for a membership at Paid Memberships Pro, and a qualifying cookie with your affiliate code is present, your account will gain credit for that sale.
---
How Do I Get Paid?
Affiliates will earn $100 commission for each full-priced sale. The payout amount memberships purchased at a discount are outlined in the Paid Memberships Pro Affiliate Agreement. Payouts will be paid in USD quarterly in the first week of the month via PayPal. We only payout for commissions older than 30 days. Only new customers will be eligible for commissions. There are no commissions on annual renewals.
Apply Now
Our brand matters greatly to us, as we are sure that yours does too. The PMPro team will review each application. This ensures that all parties involved are a good fit for each other. We are looking to partner up with quality WordPress developers, influencers, and users. We hope to attract quality customers our way. If an affiliate promotes Paid Memberships Pro in a spammy way or implores fraudulent techniques – the contract will be terminated. If you feel you meet these requirements and want to register to become an official Paid Memberships Pro Affiliate, please complete the application below.
Please review the terms of the Paid Memberships Pro Affiliate Agreement before completing this application. If we approve your application we will send you a link to join the program.