It's a very happy Monday here at Paid Memberships Pro! We're excited to announce the release of a new Sitewide Sales Add On. The Add On simplifies the creation, management and reporting for sites looking to run a sidewide or flash sale on memberships and subscriptions.
---
A little background…
In 2017, we made over $24,000 during our Black Friday weekend sale. Soon after, we wrote up an article to share all of our secrets, including the exact strategies we used to set up banners, landing pages, and pricing discounts. It's a good read. You can find it here:
>> How to Run a Black Friday or Cyber Monday Promotion
We know that if you follow the steps in the article, you WILL make extra money in your membership site this month. Still, it takes time to set up the banners, landing pages and then wire everything together.
---
Today we are launching an Add On to make it easier than ever to set up your own Black Friday, Cyber Monday, or Giving Tuesday sale using Paid Memberships Pro.
The Sitewide Sales Add On for Paid Memberships Pro puts all of the controls needed to run a successful sale in one place:

Start and End Dates
Discount Codes
Landing Page with Before, During, and After Sale Content
Onsite Banners
Reporting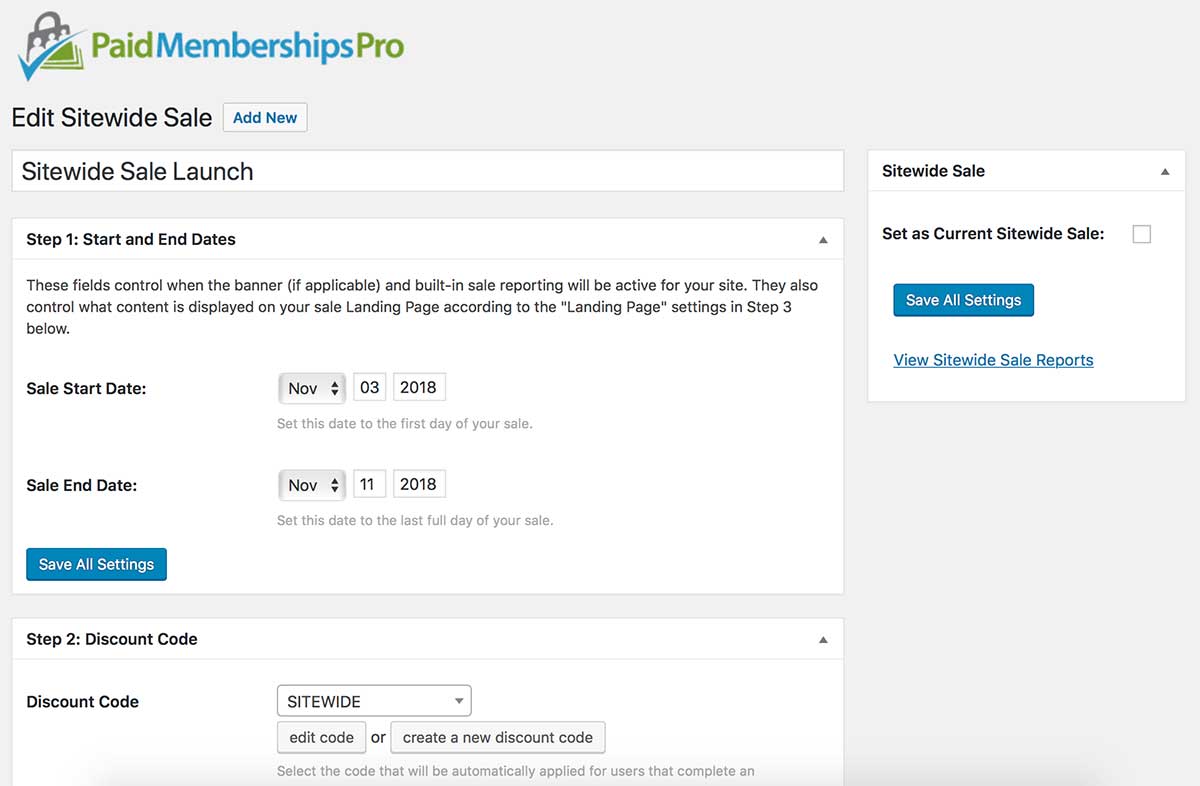 ---
Using Memberlite? We've made it even easier.
The Sitewide Sales Add On works seamlessly with Paid Memberships Pro, but includes a little bonus for sites on the Memberlite Theme.
Sites that are using the Memberlite Theme can leverage five built-in Landing Page templates. Check out this article on the Memberlite Theme blog to view demos of each template and the setup instructions to get your sale up and running.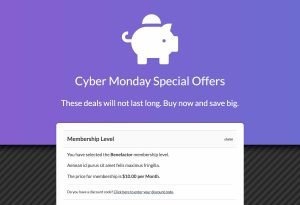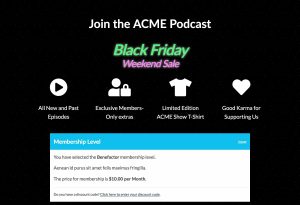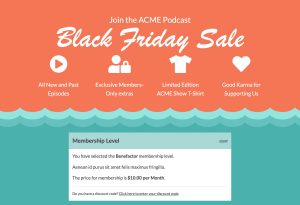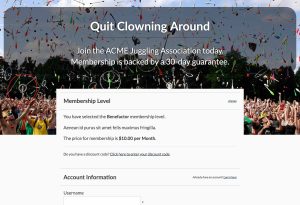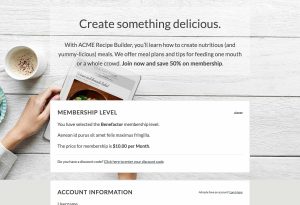 View the Demos

If you're using a different theme and can't make the switch before the holiday buying season begins, you're (maybe) in luck. We've tested the templates with many of the "Popular" themes found on the WordPress.org Theme Directory and everything is pretty close to the Memberlite demos. To enable templates for your site, navigate to Memberships > Advanced Settings and check the box labeled "Use the templates included in the Sitewide Sales Add On".
The templates are designed to work best on a fluid-width, header, menu, and footer-free layout (sometimes called a "Blank" template in your theme). If your theme doesn't have a template like this or the ability to toggle elements via the Edit Page admin, check out this "Blank Slate" plugin by Aaron Reimann. The plugin inserts a "Blank Slate" template option you can use to get the desired appearance.
---
Go check it out!
We hope the Sitewide Sales Add On helps to streamline the workload involved in creating a sale for this holiday season. We'll be continually improving the Add On as we get feedback on the included features and new feature requests.
---