Black Friday through Cyber Monday (BFCM) weekend continues to be the largest sale event of the year in the US. Watch our webinar recap from Jason Coleman of Paid Memberships Pro and Sitewide Sales. We hosted a webinar to share our week-by-week plan for a stress-free Black Friday.
The more you can get done early, the easier things are going to go.
We created The Ultimate Planning Guide for Black Friday which is the companion download for this webinar. A few hours a week for 6 weeks and you can have a stress-free Black Friday which grows your business. Jason reviews each section of the guide to get you started. Download the book to learn exactly how we recommend spreading out this work over 6 weeks.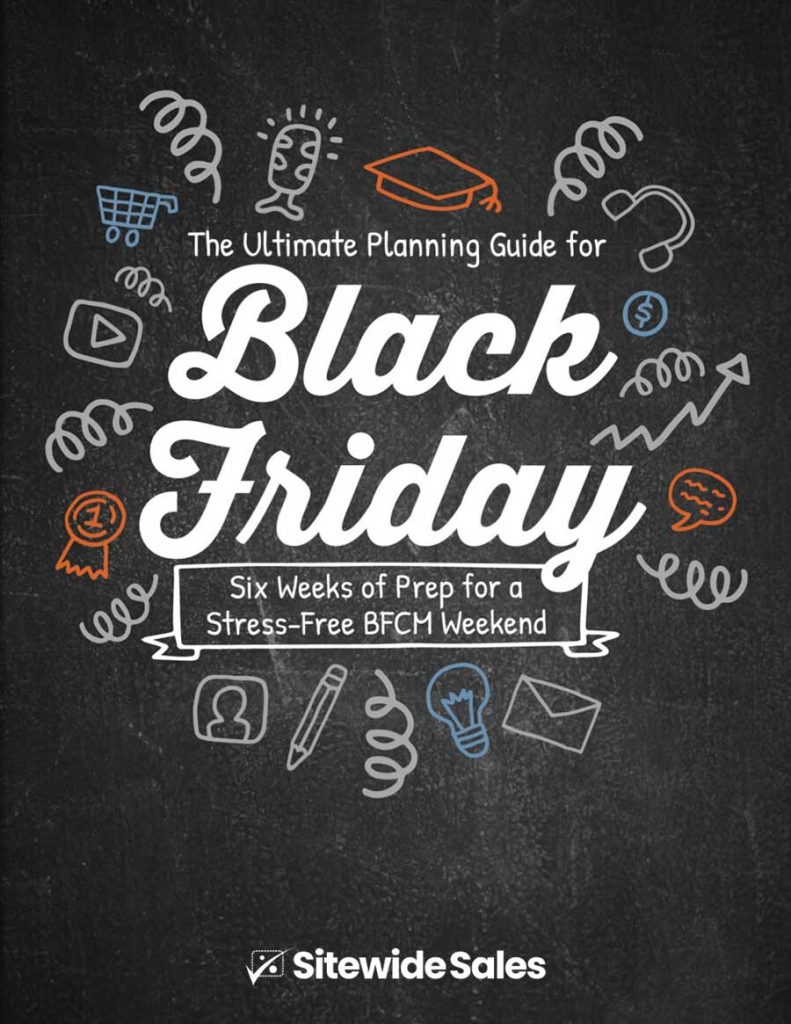 DOWNLOAD NOW
Six Weeks of Prep for a Stress-Free Black Friday
Download the Ultimate Planning Guide for Black Friday from Paid Memberships Pro to kickstart your Black Friday preparations.
This webinar originally aired on Tuesday, October 5th, 2021 at 3pm ET.
The Opportunity
Consumers spent over $9 billion in 2020 in one weekend! That's up 21.6% from the previous year. That's a lot of spending that you could get a slice of.
We've seen sites make 25-75% of their typical November sales in one BFCM weekend 😲 Another way to think about this is if you run a Black Friday sale it's the equivalent of having 12.5 months in the year.
The Offer
What discount are you going to give? Shoot for 20%, 33%,or 50%.
Businesses are running the best deal of the year so you have to have a decent sale in order to compete.
But make sure you are making a profit. If you can't offer a big discount, raise prices or offer extra services/bundles.
It is important to know how much you are investing. Figure out the math ahead of time to know how much of a discount you can afford. The last thing you want is to finish the sale and realize you lost money.
Sale Length
Run your sale for four to seven days. Black Friday weekend has a lot of commotion so end your sale on a weekday. This gives your potential customers time to buy.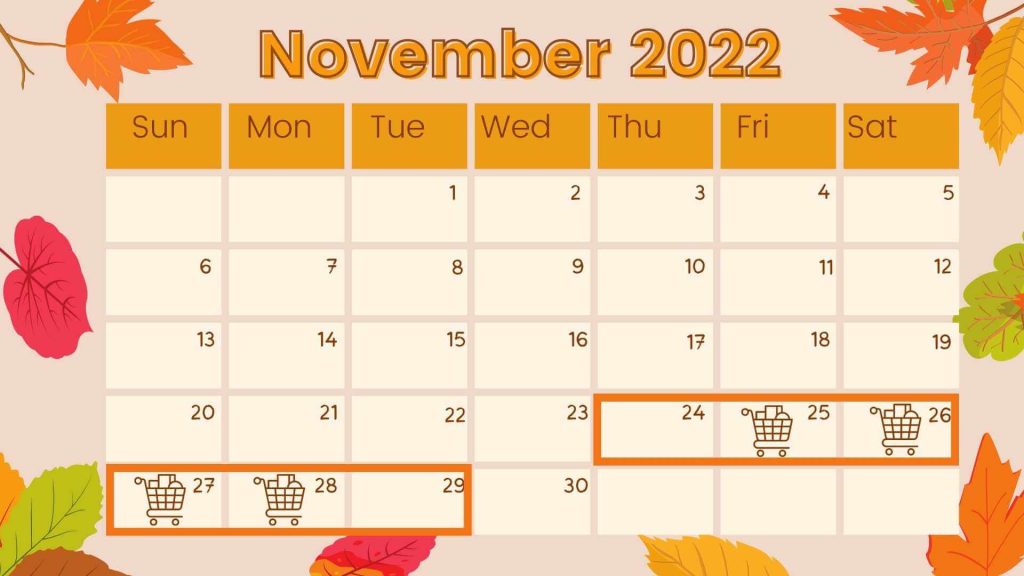 It is also important to create a buffer for your discount codes. If your sale officially runs Friday through Monday, it can be helpful for your code to actually work from Thursday through Tuesday. This can reduce timezone issues and allow any stragglers to obtain the sale price.
Social Proof
Social Proof is testimonials that you place on your landing page so your customers feel more comfortable buying from your company.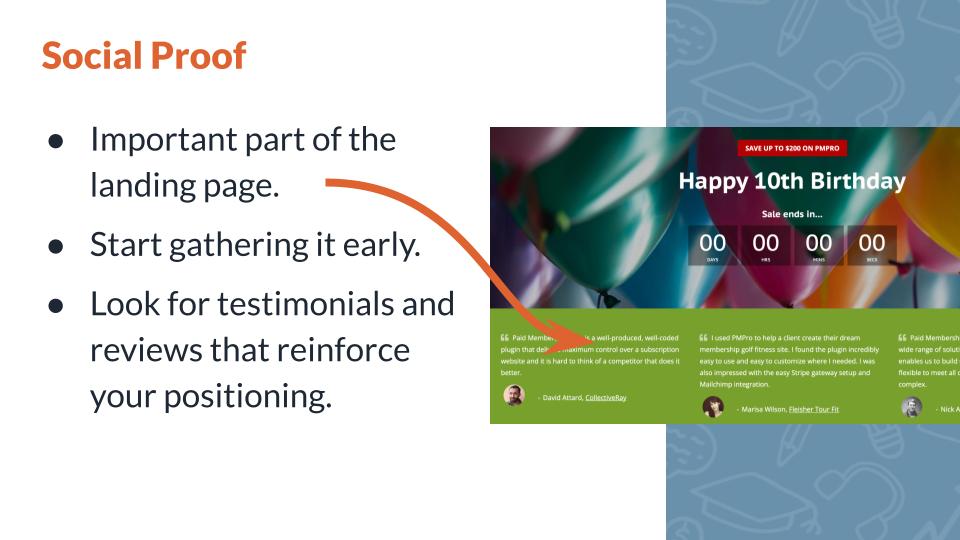 It is important to email your current customers and gather these testimonials early. As you receive testimonials, look for testimonials and reviews that reinforce your positioning.
Email & Social Media
It is important to know who you're targeting for your Black Friday deal. You can segment new versus existing customers to target the right group. You don't want to email someone who just paid $300 for your product about the sale you are running now.
People receive a lot of emails on BFCM weekend. Keep your copy short with a very clear call to action. Despite the number of emails people are receiving, email your list once a day and twice on the last day for the duration of your sale. Use quantity to your advantage to push through the noise of BFCM weekend.
Automate your emails and social media posts so you can relax.
The Landing Page
Having a landing page specifically for your offer is a great way to highlight your on-sale products or categories, include social proof and have a clear call to action. If your software supports it, place checkout on the landing page. This will minimize the number of clicks it takes to take part in your sale.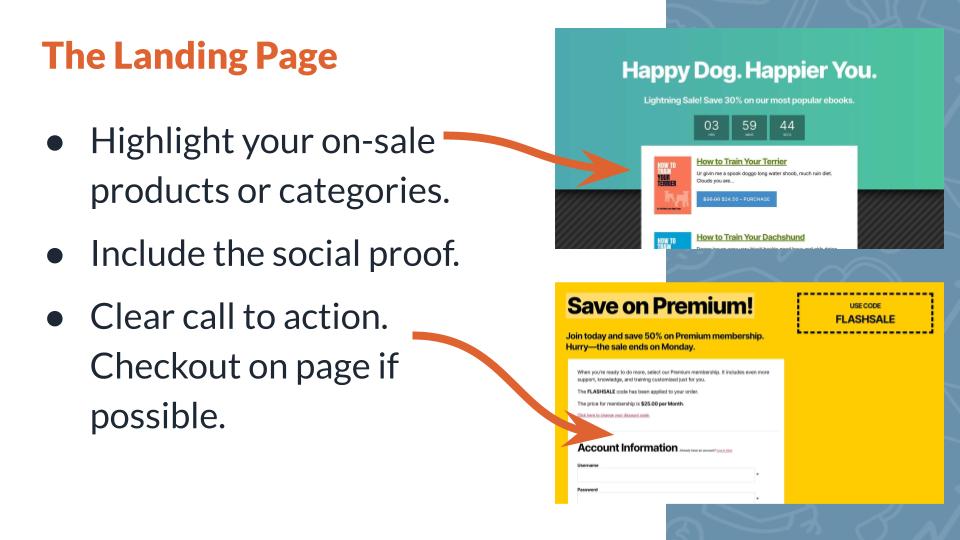 You can also create your landing page ahead of time. This directs your entire sale to one URL and gives you the opportunity to submit your sale to Black Friday Round Ups in your industry.
For those of you who are using Paid Memberships Pro, we have streamlined the process of creating, running and managing a sale landing page. We've done this by creating a separate WordPress plugin that handles all of this for you called Sitewide Sales.
With Sitewide Sales, you can create a focused landing page, accept payments, check reports and analytics and customize the look of it to suit your needs. We use this plugin to run all of our own sales here at PMPro.
Pushing Live
Update and test your site ahead of time. This should be done in October in case any issues arise.
After you push your sale live, test as if you were a real customer. Actually go to the landing page and complete the checkout just like anyone else would.
Once your sale starts, do not update or change anything on your site. You don't want to end up with a fire to put out.
Relaxing
Now that everything is scheduled and running, it is time to relax! Spend time with family, eat some leftovers and brag about how hot your business is.
Q & A/Resources
Sales Calculator: Sitewide Sales resources to figure out if it is worth it to run a sale
Q: If my offer is getting people in at less than the current members I have, I fear current members will get mad.
A: There are usually a lot less people than you are thinking. Out of 100 sales of BFCM weekend, we may get a handful of people asking for the sale price and we either give them a refund or a coupon code. It is also helpful to segment your email list. Sitewide Sales gives you the option to hide the sales banner to members who are signed in so your current members won't see the sale. It can also be configured to only show the banner to potential customers that have landed on your landing page.
Q: Some people may be considering launching a product on Black Friday. What are your recommendations for this?
A: Black Friday is such a noisy time, I don't recommend it. I have seen that BFCM weekend is great for existing businesses and it can be a challenge to launch a new product with everything going on. If anything you should launch before Black Friday so you can collect some social proof to make the rest of your customer base more confident in buying that product on Black Friday.
Was this article helpful?