Look at how SchoolToolsTV.com used Paid Memberships Pro to help build an educational online video membership website. They offer daily one-minute social skill videos to help teachers increase teachable time, reduce bullying, and improve academic results.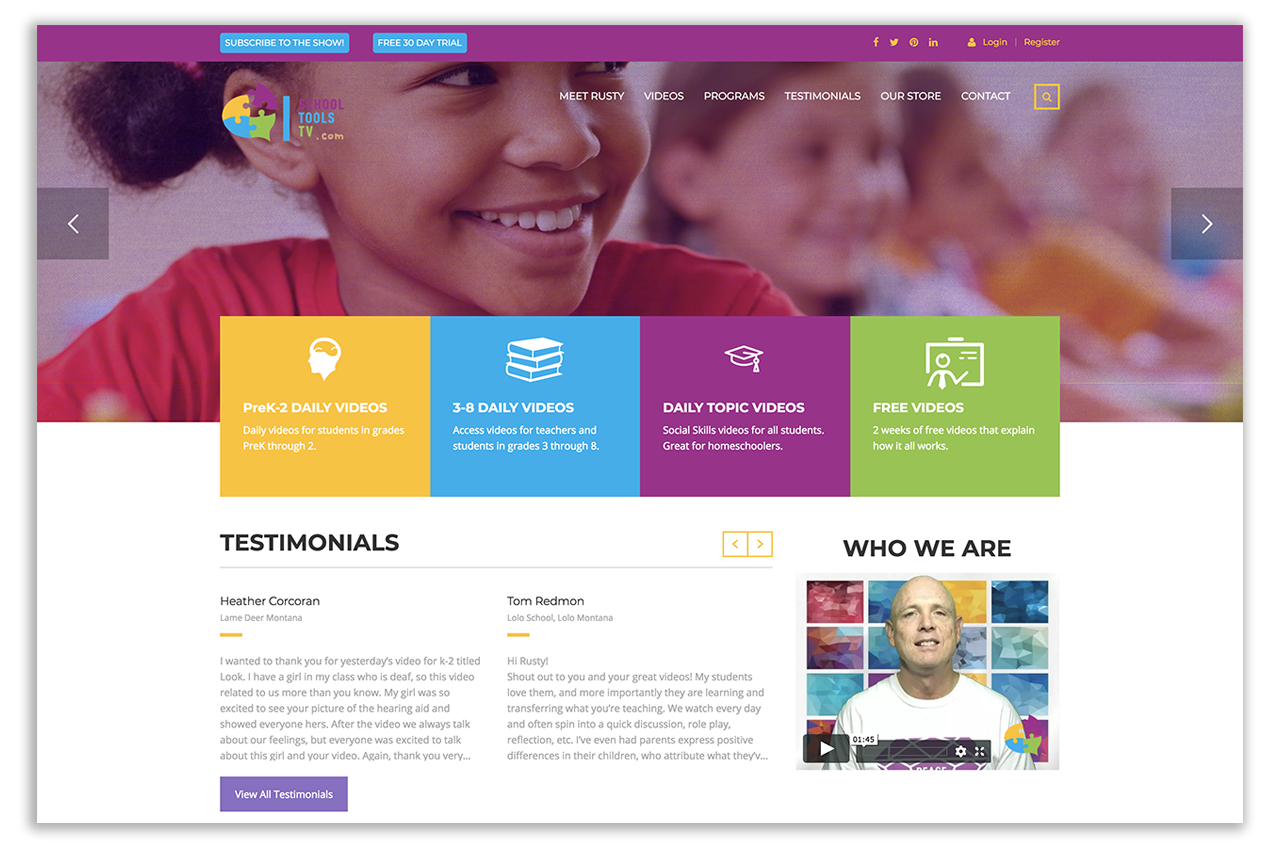 ---
Making a membership only video library.
In order to build an effective video library that was only accessible to members, Schooltoolstv.com decided to use a really useful plugin called Vimeography. This plugin allows you to display videos hosted by Vimeo in a beautiful, modern gallery. This plugin is a simple solution for a membership site, portfolio, online course, or any other video collection.
Vimeography has a Pro version which unlocks an array of great features including hiding your videos on Vimeo but displaying them on your site, offer downloadable videos, and more.
In addition to Vimeography, Schooltoolstv.com is using Paid Memberships Pro to handle the membership side of their website. This includes restricting video and other content as well as handling the checkout process of the website. The WordPress theme that is being used on the website is Masterstudy, a premium WordPress theme by Stylemix themes.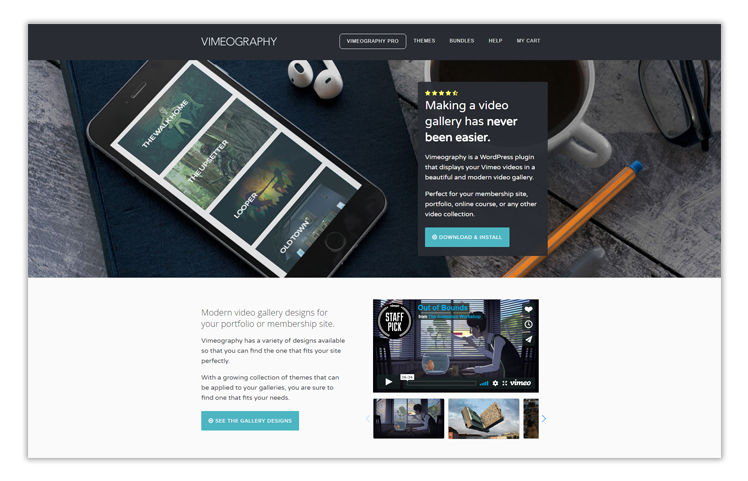 Key components to creating a video membership website.
Install Paid Memberships Pro on your WordPress website.
Create a Membership Level for your membership site and proceed to set up Paid Memberships Pro with all your relevant settings.
Create a Vimeo Account and upload the videos that you want to include in your video library.
Download and Install the Vimeography plugin.
Use the Vimeography plugin to embed and display your videos on your WP page of choice.
Use Paid Memberships Pro to restrict the page so that only members will have access to your video library.
When users visit your video library they will be greeted with a login/register message encouraging them to either sign up for a membership level or if they are already a member, login to see your videos.
---
Meet Rusty May
Rusty is a passionate educator and coach who is committed to helping teachers create caring working relationships with every student and giving them powerful tools that will help reduce negative classroom behaviors that rob them of their teachable time.
My web designer recomended Paid Memberships Pro, I found it easy to set up and use for my membership site.

—Rusty May, SchoolToolsTV.com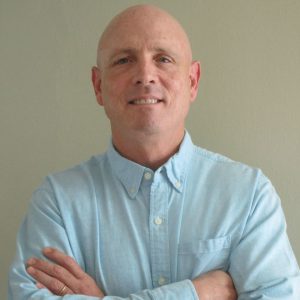 ---
About SchoolToolsTV.com
Effective teaching relies heavily on a healthy relationship between a teacher and the student. The better the relationship, the better the results. Schooltoolstv.com have made great effort to put together various videos and workshops for both teachers as well as students to help improve things like Social Skills, Classroom management and reducing bullying. By subscribing to the School Tools TV membership, users will be granted access to daily educational videos, the SchoolsToolsTV community forum, and resources provided by subscribing teachers. Some of the benefits of being a subscriber and watching the SchoolsToolsTV show are:
Better Relationships
Fewer Problems
More Teachable Time
Improves Academic Results
Reduces Bullying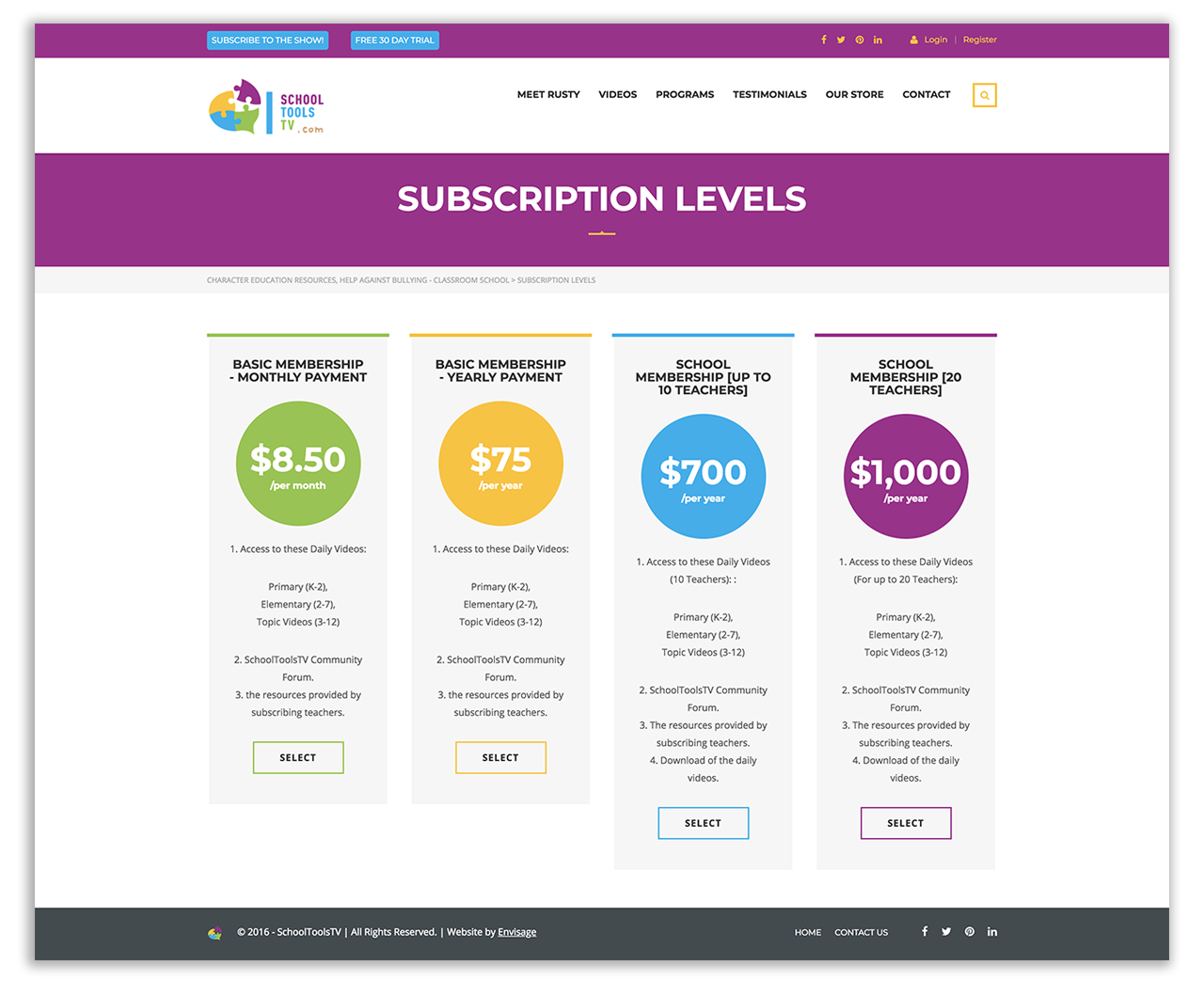 ---