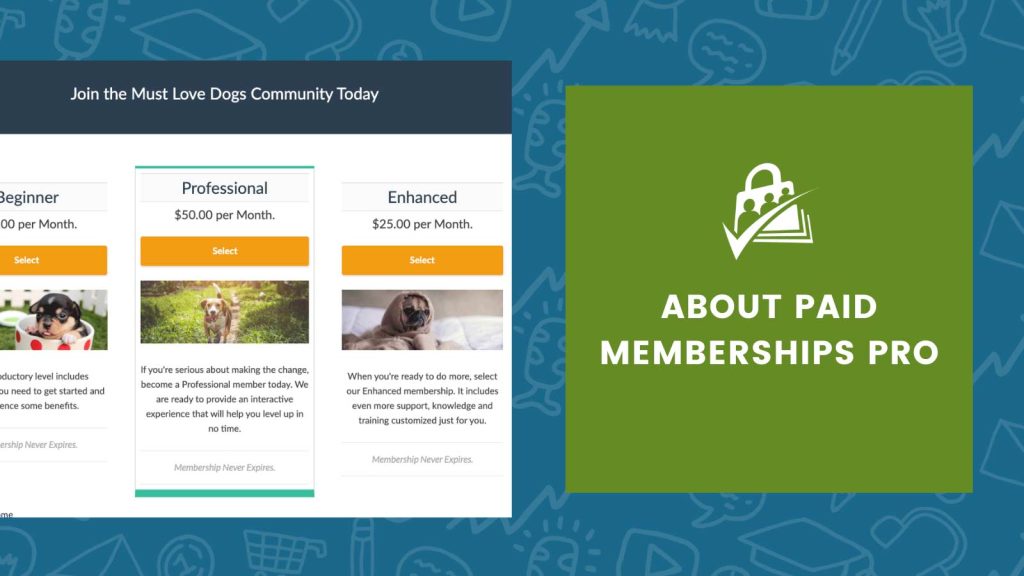 Rather than post the raw transcript, I'm going to start posting a summary from our dev chats. We hold these chats roughly once a month at paidmembershipspro.slack.com. We're working on an easier way to join the Slack group, but for now you can get Jason to add you by posting a comment on a blog post like this one.
Here is the summary from our dev chat on December 15, 2015.
Theme music was the album Vitals by Mutemath.
The audio from the bbPress webinar came out poorly so Jason is going to rerecord, but instead of doing the customizations as gists, he's been working to add all of the functionality from the gists as settings in the core plugin. The updated version of PMPro bbPress and the video walkthrough should be up this week.
Last week, Jason published a blog post with our plans to improve our synchronization with PayPal.
Jason reiterated his intent to "focus on making what we already have better", including those PayPal updates, improvements to how JS code is used so it can be minimized, optimizations around how options are handled, and other performance improvements.
Harsha is working on the PMPro VAT add on and hope to have an update soon.
Jason mentioned that the wp_pmpro_membership_levelmeta table and functions are in the core PMPro plugin now. They aren't being used by anything yet, but we should see add ons start using these functions instead of storing things in the wp_options table.
Jason mentioned that the GitHub repository for the Memberlite theme is now public. Jason is working on a plan to offer the theme for free somehow. For the time being, you'll still need a PMPro Plus membership to download it on the Paid Memberships Pro site.
The group discussed issues with the Import Users From CSV plugin (specifically problems importing CSV files encoded for Mac). Jason will reach out to the developers about adopting the plugin to fix some of the issues since it is so crucial to imports for PMPro.
Jason mentioned two takeaways from his WordCamp US trip: (1) learn about unit testing and (2) work with some hosts for better membership caching.
Jason mentioned moving Zapier integration up in priority since it would offer a way to export to Quickbooks and also services like ActiveCampaign, which is becoming popular.
Slack user @neila from New Jersey joined the discussion and introduced himself.
Jason gave a shout out to @pete, who has been volunteering support on the wordpress.org forums for PMPro. Thanks, Pete!
The webinar today is on adding new payment gateways.
Neil asked "If one should create an addon can it be sold as an extension to pmpro or is that against pmpro policy? Or will you guys create a third party marketplace where devs can subscribe for a fee perhaps to sell themes, extensions etc." Jason replied, "You can sell the extension on your own site. We'd like to know about it, but there are no restrictions on you selling it outside of what the GPL license implies. A third party marketplace of some sort might be there in the future, but we haven't thought about it much. Although there are a few people selling addons now or otherwise maintaining addons, so a way to make it more official would be nice. Hard with our current core/plus model though."
An important core PMPro update was released yesterday fixing a bug for Payflow Pro users that was introduced in v1.8.6.8.
An important update to the PMPro Register Helper add on was released yesterday with a few bug fixes and enhancements, including a fix for a bug introduced in WP v4.4 that came up if you had a field named "title".
Was this article helpful?