In this post, I want to share my thoughts on why running a sale is so draining. You'll learn our team's journey from running time-consuming, exhausting sales to the process we use with confidence today.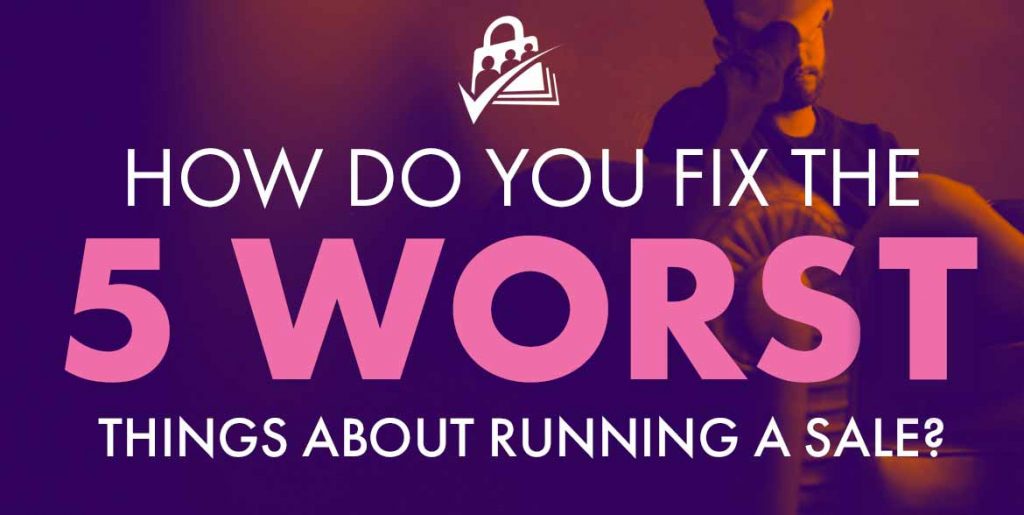 Running a Black Friday/Cyber Monday sale gives me major anxiety.
Do I have the experience to piece together all the necessary components and make it a success, not an embarrassment?
Can I build a landing page from scratch or using a page builder that actually converts?
I really want to take advantage of the Black Friday/Cyber Monday sale season, but where do I even begin?
You may be nodding your head right now, because like me, we have all been there. So what gives?
When we first tried to run a sale, we were a bit lost.
We didn't have the right tools in place. Which meant we had the painful task of trying to figure out each individual component of putting a sale together—a sale that would not only do the job functionally, but a sale that we could reflect on as a win.
Surely, there must be something out there?
No matter how hard we looked, we just couldn't find a solution that worked for us.
For notification banners, we tried plugins like FooBox, Holler Box, and OptinMonster. But we weren't confident they were showing on the right pages to the right users.
For landing pages, we looked at third-party SaaS products like Lead Pages and popular page builders to design the sale landing page. But every option was a huge time sink.
When we wanted to track sale performance, we were at a major loss. Nothing was connected in a meaningful way. How did we know if the banner or direct landing page visits were attributing the most sales? What efforts were contributing to other revenue through the sale?
Running a Sale should not be this difficult.
The funny thing is, I was personally spending ALL MY TIME setting up our sale from a technical standpoint, I hadn't even touched on some of the most important parts of running a sale.
Our team hadn't zeroed in on our exact sale pricing. How were we going to support the extra customers? Concerns about "discount fatigue" were creeping in—we didn't want to trade a quick revenue burst for lost customer confidence. The list goes on and on…
I was overwhelmed.
Why was running a sale so complicated? Surely, I didn't need to hand-code everything from scratch? And don't get me started on the thought of repeating this process for a future sale. Scary.
We were so tempted to throw our hands in the air and give up on our sale altogether. We needed a streamlined solution that understood our ecommerce platform and could provide the flexible settings and reports that every sale requires.
There has to be a better way…
Wouldn't it be great to:
Set up a sales landing page right from your own site?
Have full control over how your sale looks and feels?
Track the sales and revenue, key conversion metrics, and compare sale data to other revenue from the period?
Set up sale banners, buttons and notification bars?
Allow your site visitors to quickly and easily pay you on a single page?
Wouldn't it be great to have an All-In-One Sales Solution that handles these 5 sale components?
That's what we needed. So we built it.
Introducing Sitewide Sales: A WordPress Sale Automation Plugin
We built Sitewide Sales to alleviate our sale-operator woes. And you can use it, too. With Sitewide Sales, you can:
Set up a Black Friday/Cyber Monday sale with just a single settings page—right from your website. No steep learning curve.
Provide members with the right message at the right time: before the sale begins, while the sale is running, and after the sale ends. Your sales page updates automatically based on your sale dates.
Include the complete checkout experience on the landing page – zero navigating, zero offsite redirects. Get paid quickly and effectively.
Quickly set up marketing banners or notification bars for your sale that only show up for the audience you want to see them. Helping you get as many customers to your sales landing page as possible.
View reports and sale statistics right from your settings page. No more second-guessing. Know what works and what doesn't.
Ready to streamline the process of setting up a Black Friday sale?
Explore how Sitewide Sales can help you run your best holiday sale ever. The plugin is free to try for 30 days and includes automatic updates and advanced technical support.
Explore the Sitewide Sales Plugin
Was this article helpful?