Help members locate the option to renew their membership by applying a button-like appearance to the "Renew" text link on the Membership Account page. This visual cue will better highlight that a member can renew their account to avoid expiration and can improve your renewal rate.
---
About the Code Recipe
This code recipe will change the "Renew" link found on your Membership Account page under the "My Memberships" section to a "Renew" button.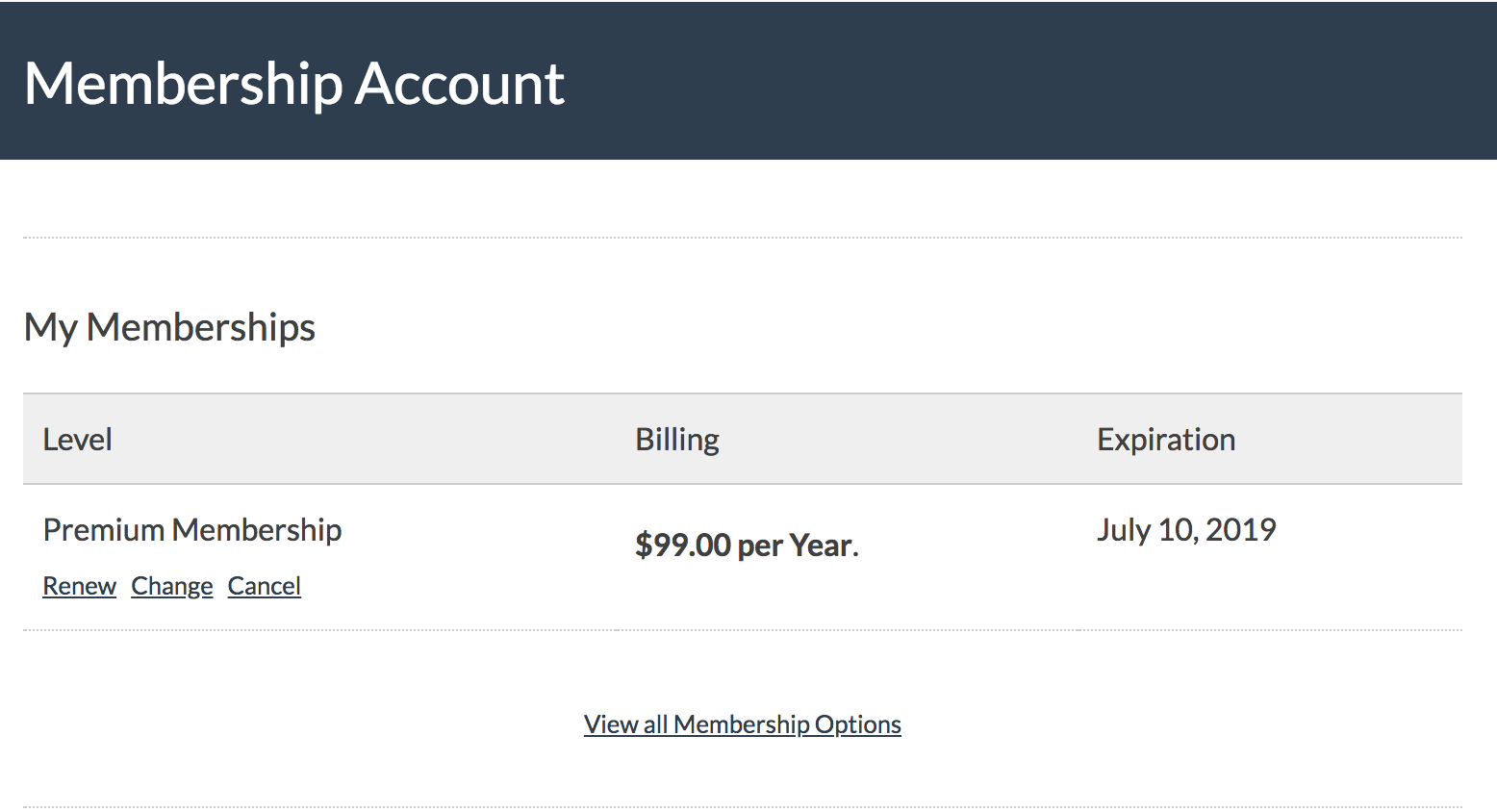 Default: Renew link appears (before CSS).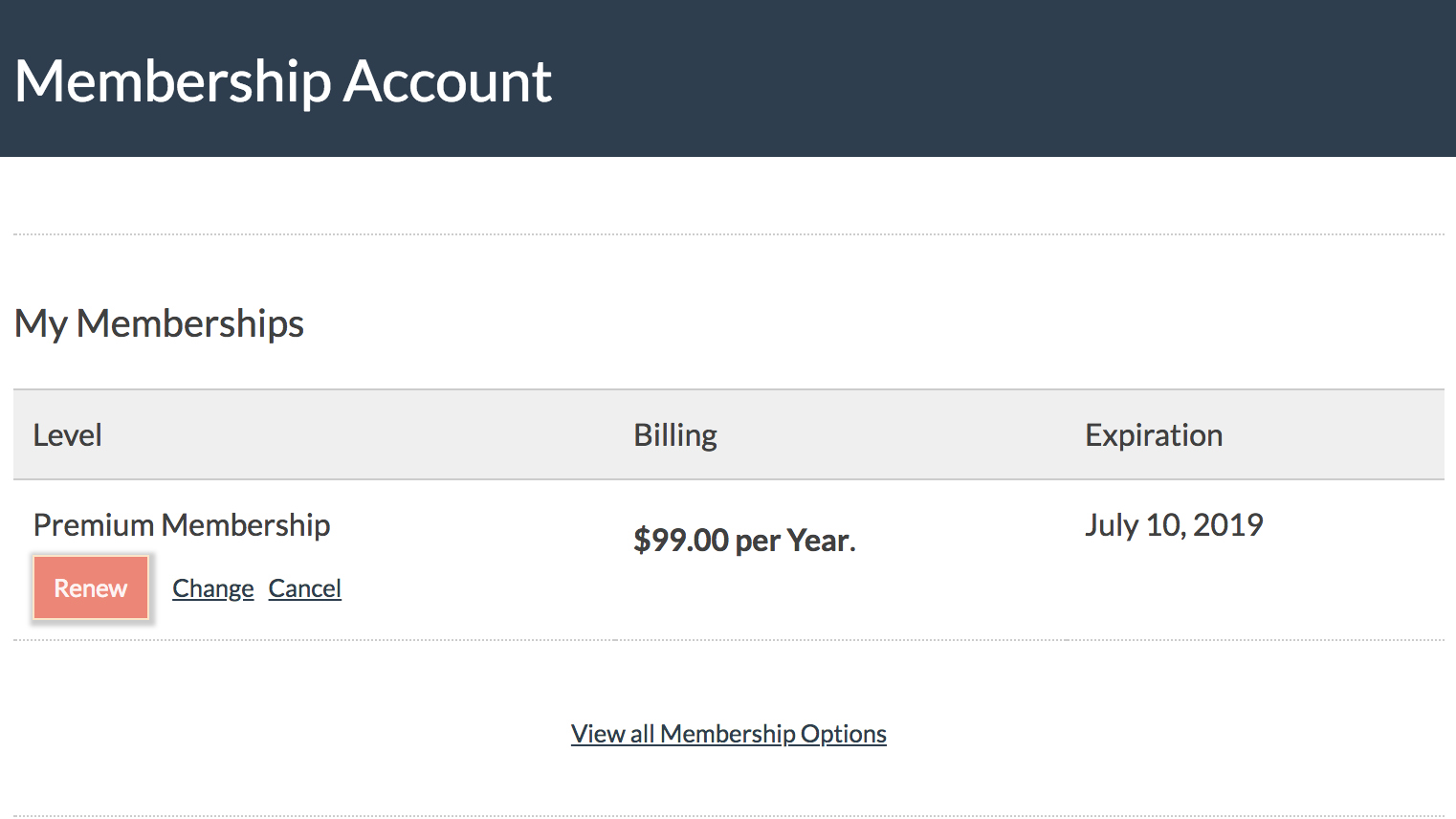 After: Renew button appears
---
The "Renew" link is only displayed when the member has a level with an expiration date and will not be shown for a member that has an active subscription. If the member has an active subscription without an expiration date, then this recipe will modify the appearance of the first link that appears below their level name (most likely a "Change" text link).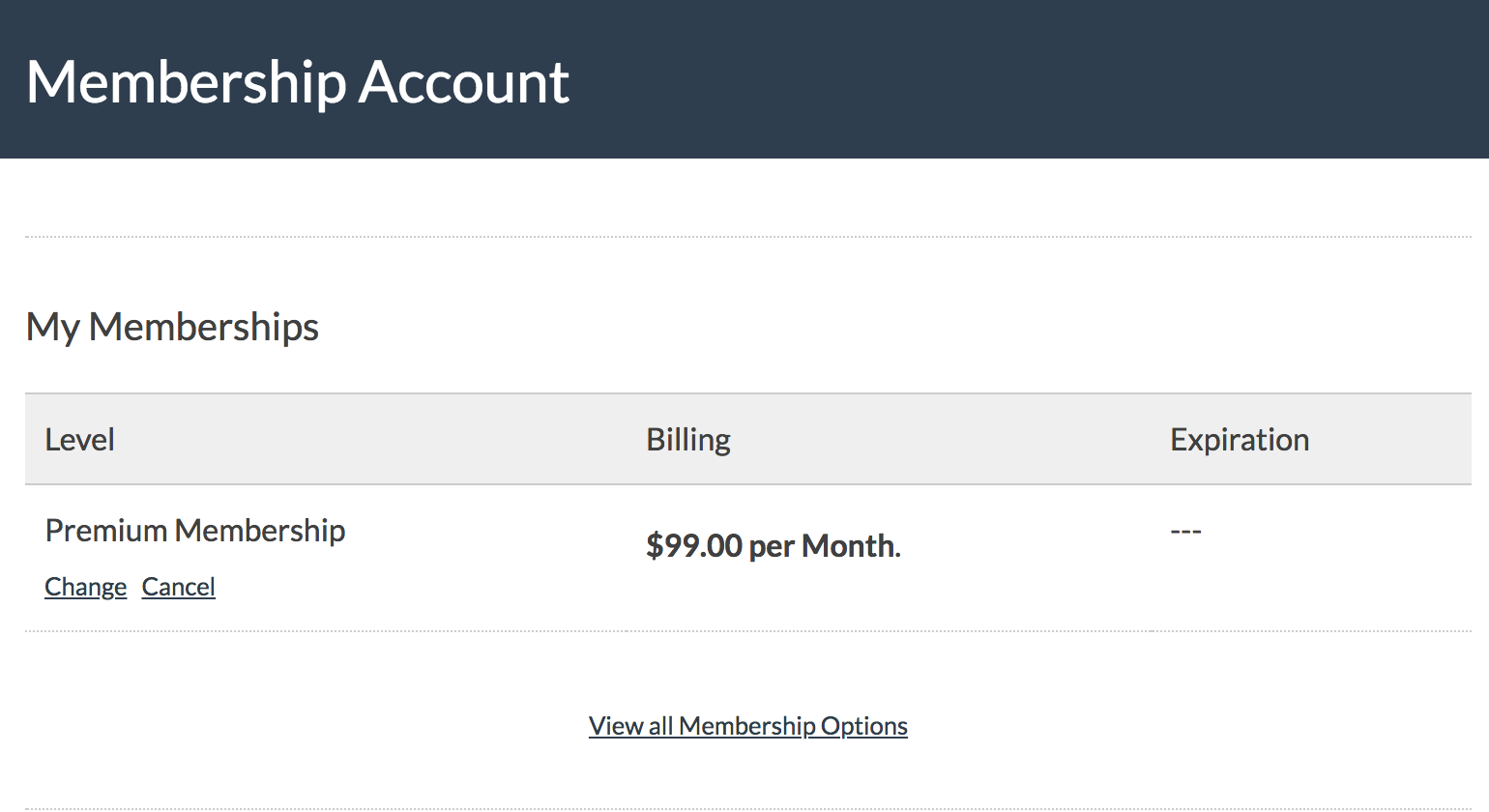 Default: Change link appears (before CSS)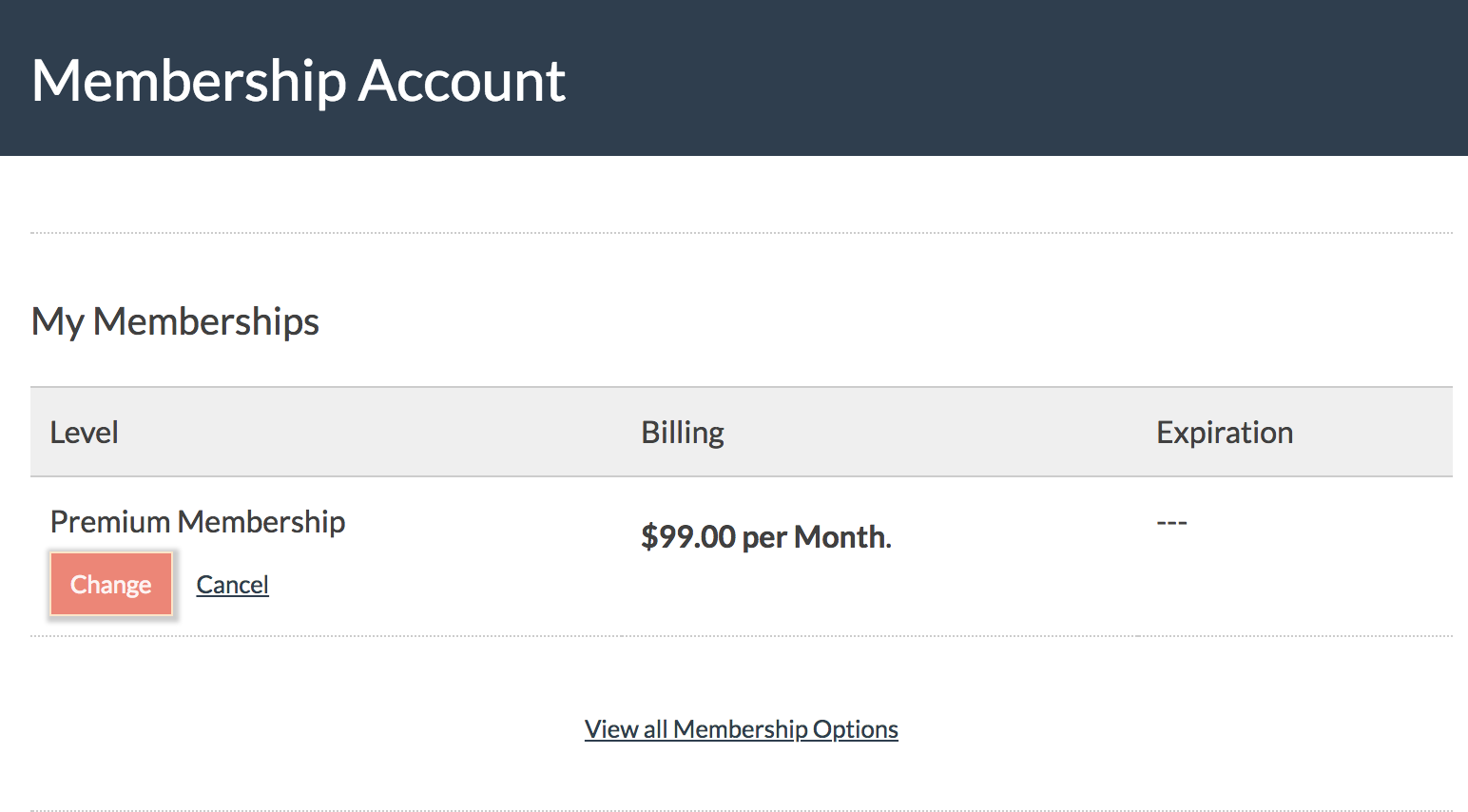 After: Change button appears
---
The Code Recipe