We're hosting another Membership Site Marketing Chat this week. Join us in the PMPro Slack Channel this Thursday, 28 March, at 1pm EDT (UTC -4).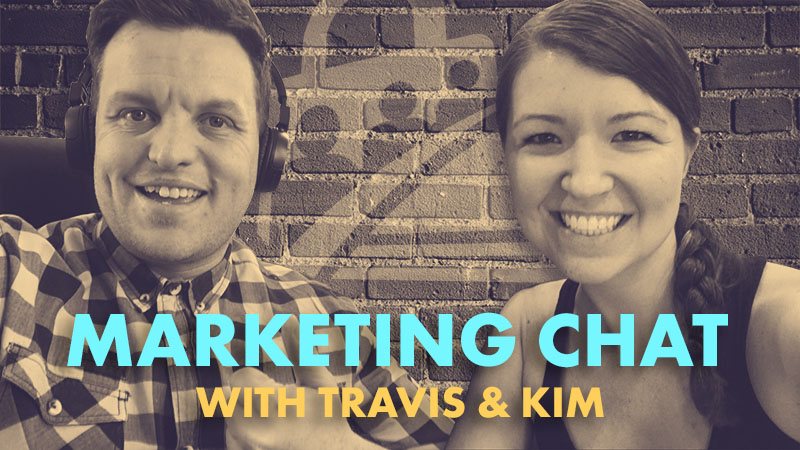 The first 30 minutes will be spent discussing how you can use Social Media Marketing to build awareness for your Membership Site. We'll then have roughly 30 minutes of open Q&A. We're ready to field your tricky marketing questions, so please show up and we'll try to help.
If you're already a member of our Slack channel, just log in at the event start time. We'll be in the #general channel. If you're new, please contact us to request a link to join.
---
Our thoughts on Content Marketing
Here are a few key points we touched on during our last Marketing Chat on Thursday, 14 March:
One of the earliest features we worked on when creating the Paid Memberships Pro plugin was the ability to restrict access to content based on membership level. So, whether or not you're already using a content marketing strategy, the tools exist in your PMPro and WordPress site to *start any time*.
We recognize Content Marketing as "creating content" (posts, pages, docs, videos, etc.) that adds value for your community and, more specifically, your members. To be a really effective, content marketing must be adding value to those who consume it.
While other forms of brand marketing and advertising may focus on getting the sale, content marketing places its focus on information, stimulating engagement and interest.
So, how can you leverage the PMPro feature to restrict content as part of your content marketing strategy? Aren't people supposed to see your content? When you start a content marketing strategy, specifically for a Membership site, you'll want to think about what content is Public (non-members), and what content requires a membership level. There is certainly a case for a totally private membership site, but for this chat, we wanted to focus on sites that feature a hybrid approach. Free content will build interest, convey value, and demonstrate what members should expect, on an even greater scale, when they commit to a membership. For our site, the decision of what's public vs. member-restrict is largely due to the complexity of the content. We try to publish loads and loads of public content, not only about the plugin itself, but about issues all membership sites are facing.
Thoughts on: Quality vs Quantity? If you wait around for the perfect piece of content to write about you might wait forever. Jason tends to favor quality of quantity, but to also keep a focus on consistency. For us, in the early days, we spent way more time on posts maybe because we just hadn't formed our voice. Now it is a lot easier to get the content to flow. Now we have a larger pool of community members contributing ideas, issues, and thoughts. Your content can, and should be, of all types. If you don't have an audience yet, what are the chances that a 1,000+ word post you toiled away at for hours is going to draw anyone in? You just don't know your audience well enough yet.
It may be a good early strategy to just get content out there. Forget quality for the moment, and work on your writing skills as you go. You can easily wait around for perfection, but that builds a mountain out of the the task and you're less likely to end up completing it.
Another note on quality is that the more you brainstorm content, the more different ideas you'll maybe want to include in that piece of content. All of these "maybe possibly" type thoughts can litter up the post. A good way to write quality without suffering quantity is to nix those exceptions and focus on one exact solution or story.
One way to make sure your content adds value is to create solution-neutral content. This means that you aren't hard selling your membership, but rather addressing a need all around, regardless of who gets paid for providing the solution. We do this here at Paid Memberships Pro and some of our most popular blog content has a more general purpose vibe.
Keep on top of search trends, specifically voice-to-text search. With the introduction of more and more assisted search devices, such as Google Home, Alexa, and even our own mobile phones, people are searching for content in a more conversational way. Your content marketing strategy is not an asset to you if you aren't getting found by your prospects.
---
We're hoping to host two chats per month, so we'll catch up with you next time if Thursday doesn't fit your schedule.