About the Program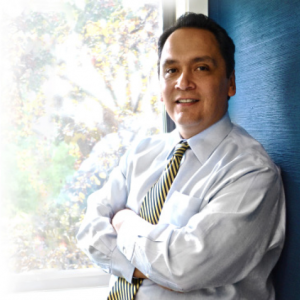 This is your chance to learn from our personal sales and marketing mentor Jose Palomino. The Membership Accelerator Program is an immersive 6-week live program that will have you define in detail the community you want to serve so you can better connect to them and make more revenue from your site.
Jose has helped us immensely with the business side of our platform. Jose's lessons (both the ones he delivered to me personally and the ones I absorbed while spending hours putting his content online) helped me analyze our customers and competition to market our products more effectively. Because of Jose's mentorship, we made some great early moves and I'm much more confident with the decisions we've made with Paid Memberships Pro.
---
The Membership Accelerator Program is aimed at and ESPECIALLY beneficial to online entrepreneurs launching and growing their membership communities.
---
Each live session is about 90 minutes to 2 hours long and includes:
Dynamite live session where key principles for growth are covered in an interactive and exciting way.
Downloadable workbook (in advance of each session).
Open Q&A during the session to get your key questions answered!
All sessions are recorded for you.
---
The Sessions will cover these primary topics:
Define Your Core Strategy
Identify Your Ideal Customer
Sharpen Your Best Value Proposition
Competitor Proof your Offering
Sharpen Your Pricing
Pull it all Together and Get Going!
---
Sessions will be spaced out about one per week, with 3 sessions in December and 3 in January. The time between sessions and the break between sessions 3 and 4 will give you time to put into action what you are learning.
Remember, this program will show you EXACTLY how to define your best Core Strategy, tighten your customer focus and sharpen your Value Prop!
This program is NOT for you if you have the exact community you want already using and paying for access to your membership site.
This program is for you if you're not yet "dialed in" to the community you want to serve and want to figure out how to connect with them and get more revenue from your site.
---
The principles in this program have been used by organizations in the most competitive markets out there. Here are just some comments that will show you why we're so excited to offer this program to you now:
"Value Prop's process and programs have successfully helped many owner-led businesses and are based on decades of research, consulting and training in helping companies grow." Jose Palomino, CEO Value Prop Intetractive.
"If you want to connect to your customers and stand out from the rest of the pack, follow Palomino's proven formula." David Meerman Scott, Bestselling author of The New Rules of Marketing and PR
"The principles of Value Prop have been game changers for us. Their training, coaching, and support have helped us weather the current storm and even find growth we didn't think was possible." Terry McBride, Vice President, Burns & McBride, Inc.
"With the help of Jose Palomino, we have extended our leadership in the national healthcare graphics and multimedia arena. Quite simply, they have proven invaluable in helping Creative MediaWorks improve our sales effectiveness and marketing consistency." Richard Van Fleet, President, Creative MediaWorks, Inc.
"Value Prop delivers for our SMB clients! Their content, insights and approaches are exciting and effective!" Michael Lobsinger, Center Director, Center for Economic Growth
"Successful business owners know that creating strategic value is a key to commanding a premium – for their business and their products in the market. Jose [delivers] sharp insights and inspiring stories on the how and why of creating business value." John Warrillow – Inc. columnist and author of The Automatic Customer
"Palomino clearly articulates a straightforward way to build and communicate a promise to a specific target audience—an essential exercise that is too often undervalued or overlooked entirely." Reed Cundiff, General Manager, Microsoft Corporation
"Palomino offers a refreshing strategy-to-action approach for executives seeking an immediate impact for their businesses. Company leaders can immediately begin using the Value Prop approach to revamp and improve their messaging, channel and sales programs in new and exciting ways." Ed Wallace, Co-Author, Creating Relational Capital and President of The Relational Capital Group