The Custom Post Type Membership Access Add On adds the 'Require Membership' meta box to all CPTs selected and redirects non-members to the selected page.
View the Add On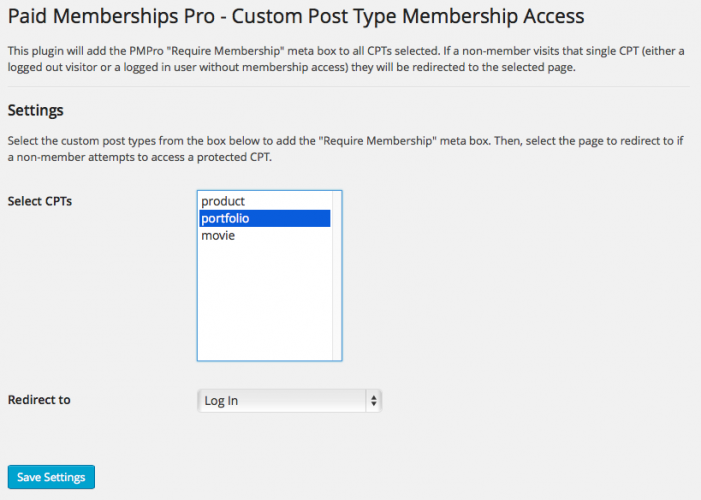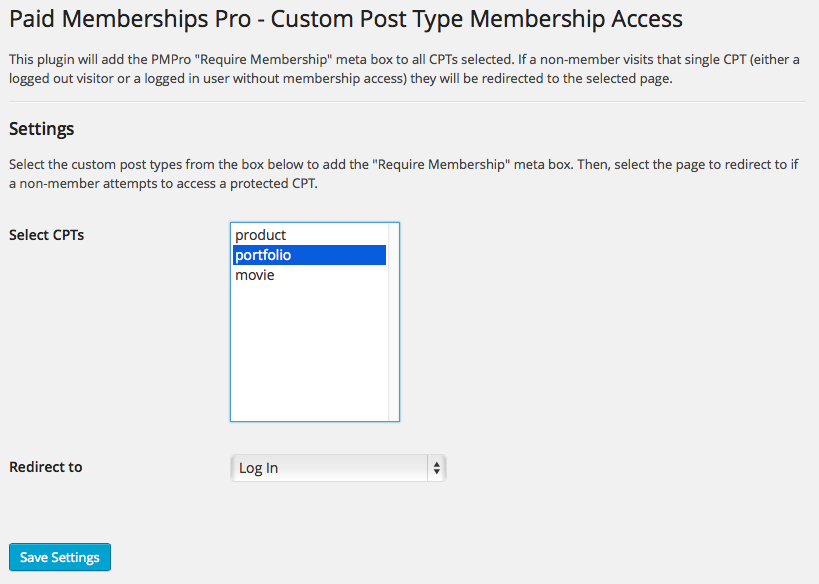 Select the CPTs to Restrict
The add on's settings page detects the Custom Post Types (CPTs) active in your WordPress. You can select the CPTs to add the 'Require Membership' meta box to. Then on that single edit screen for the CPT select membership levels with access.
It even works with WooCommerce for "members only" products (redirects users without access from the single product view).
---
Then, redirect the single CPT frontend view to a selected page.
In most cases, your theme has set up CPTs to display content on the frontend in a unique way. For this reason, the standard ways that Paid Memberships Pro filters membership content will not cover all cases. Thus, the add on will simply redirect users without access to a selected page.
Most sites will want to redirect to the "membership levels" page – but you can choose any page you'd like in the drop down under Settings > PMPro CPTs.
---
Installation
Upload 'pmpro-cpt' to the '/wp-content/plugins/' directory.
Activate the plugin through the 'Plugins' menu in WordPress.
Navigate to Settings > PMPro CPTs in the WordPress Admin to select custom post types and set redirection rules.
---
Screenshot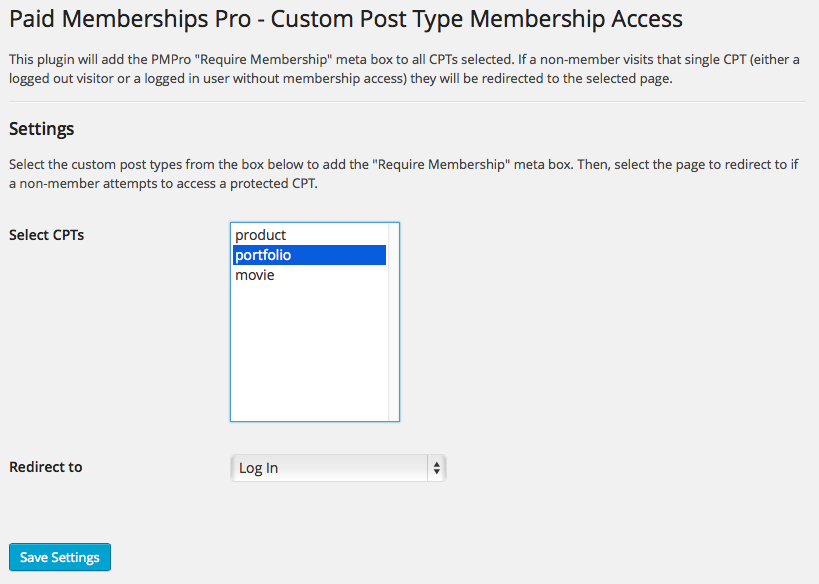 ---
Notes
This redirection will also apply to a search engine indexing your site.
Setting membership access restrictions for a single CPT will not necessarily hide it from archives, search, or other custom templates built into your theme.