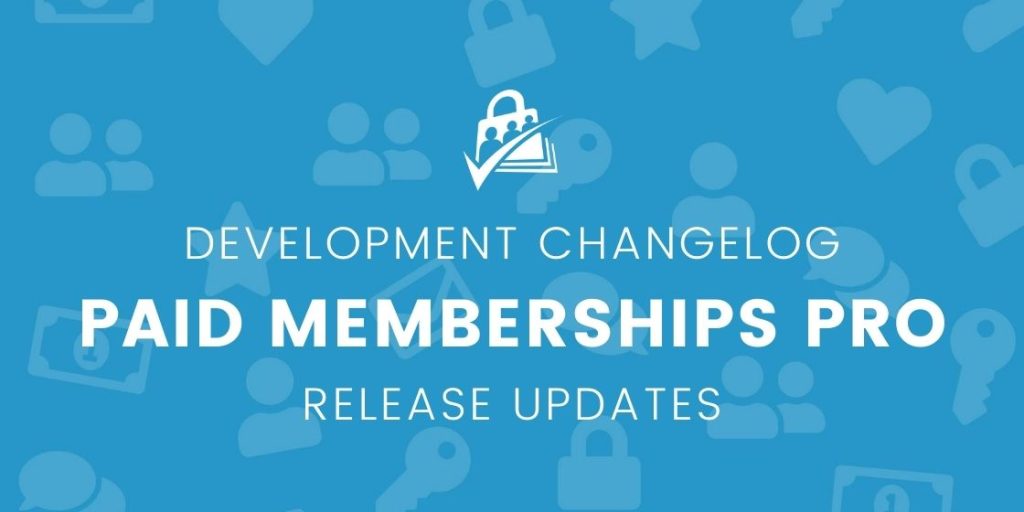 This is a fun update, which includes some subtle design updates to the member notices, levels and checkout pages. In this update, we've also added a Sales and Revenue report, the PMPro Shipping and PMPro International Addresses addons.
There are also a few bug fixes, most notably a fix to the PayPal IPN that will help some PayPal Standard users.
Here is the full list of updates:
Design updates to frontend and backend pages.
Added Sales and Revenue Report.
Fix to Braintree webhook that should help get it verified by Braintree more easily.
Fix to PayPal IPNHandler to check both that either the primary or the business email address sent from PayPal matches the one stored in the payment settings.
Added pmpro_ajax_timeout hook to change the timeout limit from 2000 (2 seconds) to something else.
Fixed bug that occurred when the pmpro_register_redirect filter returned false or a blank link. Thanks, Vladimir Garagulya.
Added pmpro_paypal_standard_nvpstr and pmpro_set_express_checkout_nvpstr filters to change or add parameters to an name-value-pair string sent to PayPal in a couple cases.
Fixed checkout failure on Free level when in mySQL Strict Mode. (Thanks, inator on GitHub)
Only checking pmpro_checkForUpgrades in admin/dashboard now. (Thanks, topdown on GitHub)
No longer loading recaptcha library in the admin. Also wrapped the recaptchalib require in an init function to delay it a bit so we can check if other plugins have already loaded it.
PMPro-Mailchimp and WP-Bouncer have been moved into the WP repository. Other Add-on updates.
New users will now be set to the "default role" set in the General settings instead of spefically "subscriber". (Subscriber is the default default role though.) Thanks, Nabil Kadimi.
Wrapped strings in login report for translation.
Added indexes to the following columns in the pmpro_membership_orders table: status, payment_transaction_id, subscription_transaction_id, affiliate_id, affiliate_subid
Was this article helpful?