Version 1.8.11.2 of Paid Memberships Pro is out with a handful of bug fixes. One bug could result in unnecessary expiration warning emails being sent to your users. Another is particularly important for anyone using the Sponsored Members addon or otherwise relying on discount code tracking.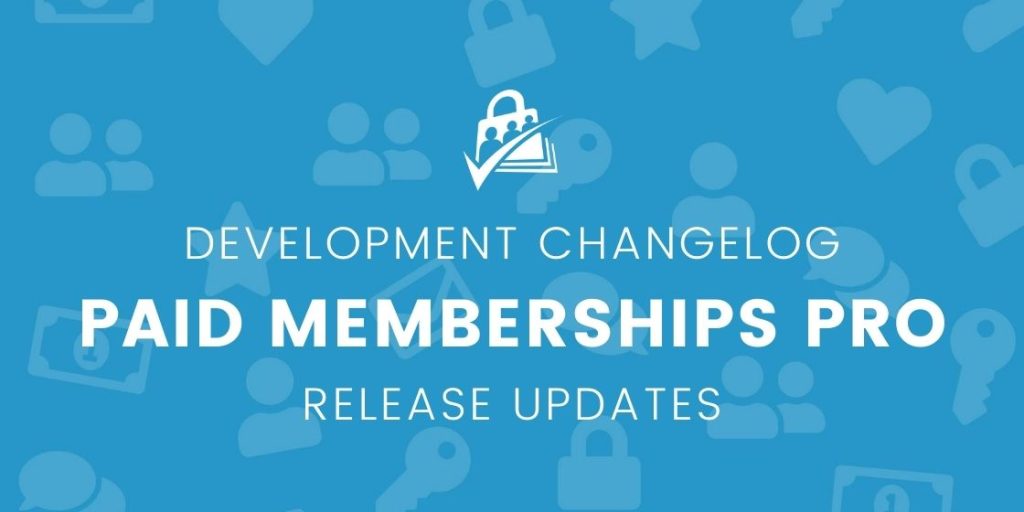 Please update Paid Memberships Pro from the plugins page of your WordPress dashboard. You can also get the latest version of PMPro here or version 1.8.11.2 specifically here.
---
About the Discount Code Updates
Updates we made in v1.8.11 broke PMPro's tracking of discount code uses. Anyone who checked out with a discount code while you were running version 1.8.11 (released on September 24th, 2016) will not have made an entry in the wp_pmpro_discount_codes_uses table. Discount codes will still have been applied to the order correctly, but if you limited the "uses" on your codes then tracking won't have been done and your discount codes might be used more than intended. Adjust the "used" values of your codes appropriately.
Also, some addons and custom code like the Sponsored Members addon use discount codes and the discount code uses table to track relationships between users. You'll want to double check that your sites running these addons and gists are working as intended. We can help with any issues in the member forums.
---
The full list of updates is below.
BUG: Fixed a bug introduced in 1.8.11 that kept PMPro from tracking coupon code uses. Any checkout with a discount code while running 1.8.11 won't have properly tracked the discount code use. You may want to adjust your "uses" numbers for your codes, and hand check any reporting/etc that relied on discount codes. Users of the Sponsored Members addon will have been affected too. Discount codes will need to be made manually for any sponsor who checked out.
BUG: Fix to the expiration warnings code. Making sure it finds all members who are expiring soon while also keeping track of when emails are sent so users don't get too many emails.
BUG: Fixed issue where pmpro_before_change_membership_level was running after levels had been changed.
BUG: Fixed some warnings.
ENHANCEMENT: Updated Italian translations. (Thanks, Angelo)