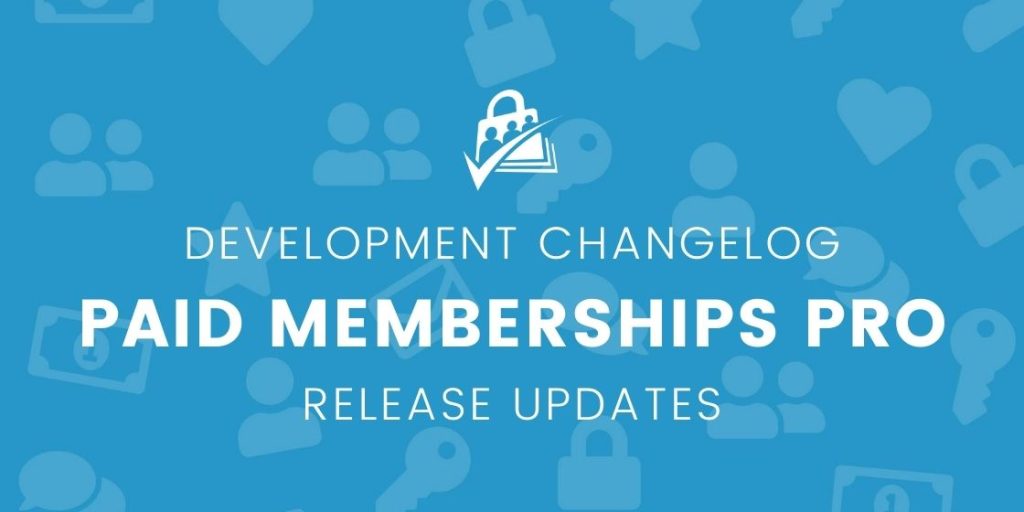 Version 1.8.2 of Paid Memberships Pro is out with a handful of bug fixes.
Please update the Paid Memberships Pro from the plugins page of your WordPress dashboard. You can also get the latest version of PMPro here or version 1.8.2 specifically here.
---
The full list of updates is below:
(v1.8.2.1) BUG: Fixed issue where admins would get emails RE membership changes whenever a profile was updated even if the membership wasn't changed. (Thanks, chrisw123)
BUG: Fixed issue where calls to pmpro_hasMembershipLevel() using level names wasn't working. (Thanks, Scott Slone)
BUG: Fixed issue with memberslistcsv capabilities. (Thanks, Arnaud Devic)
BUG: Fixed fatal error that could come up sometimes when PMPro could not find a subscription for a user in Stripe. (Thanks, Chris Eller)
ENHANCEMENT: Triming whitespace off of search text on members list and orders list searches.
ENHANCEMENT: Security hardening of SQL queries for members list, orders list, and some helper functions.
Was this article helpful?