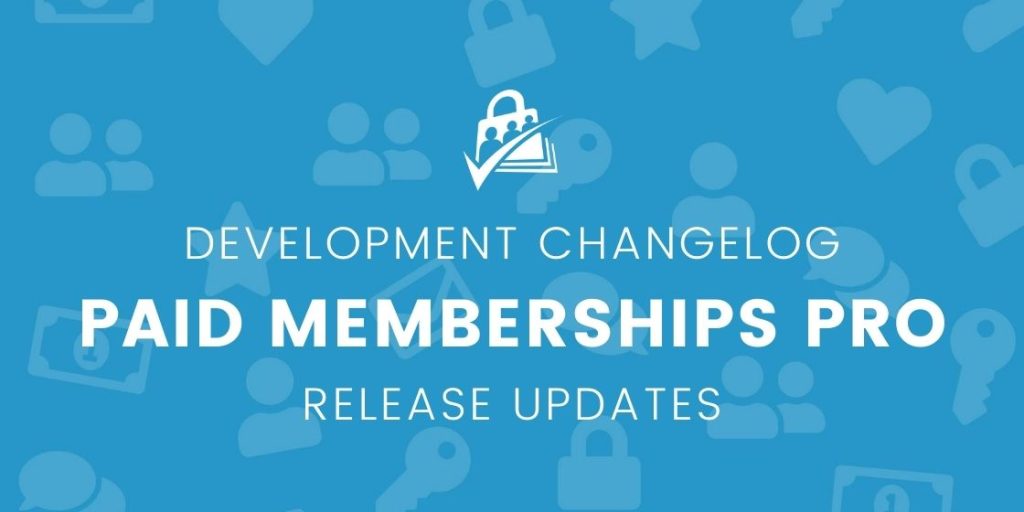 Version 1.8.6.6 of Paid Memberships Pro is out with a handful of bug fixes.
Please update the Paid Memberships Pro from the plugins page of your WordPress dashboard. You can also get the latest version of PMPro here or version 1.8.6.6 specifically here.
The full list of updates is below.
1.8.6.6

BUG: Fixed issue introduced in 1.8.6.5 where "Please enter all required fields" errors would show up even for free/etc levels at checkout.

1.8.6.5

BUG: Now checking for required fields even if $pmpro_requirebilling is not set.
BUG: The redirect_to URL is now encoded with urlencode() when using the !!referrer!! tag in the logged out/non-member text settings on the advanced settings tab. (Thanks, Robert Wilkins)
BUG: Fixed issue where filters stopped working on the orders page in the dashboard.
BUG: Fixed issue in pmpro_isLevelExpiringSoon that caused the "renew" link to not appear sometimes. (Thanks, xzistance3)
BUG: Fixed wording of level cost text for levels with billing limits and billing periods with cycles > 1, e.g. "$1 now and then $1 every 2 Months for 2 periods". Thanks, russell77)

Was this article helpful?