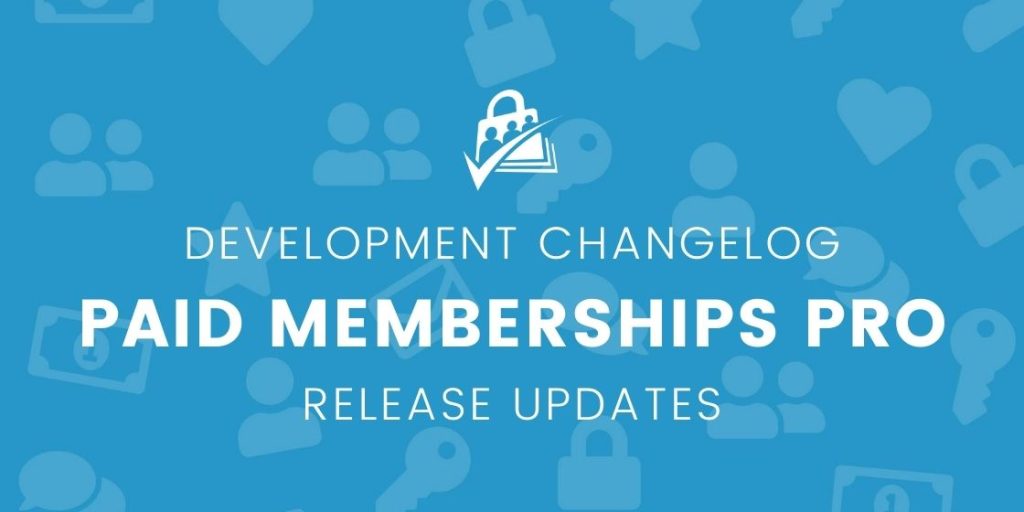 Version 1.9.5.6 of Paid Memberships Pro is out with a handful of bug fixes. There are a few fixes for the Braintree gateway, a new filter to support customization of the checkout page (e.g. when using the Sitewide Sale Add On), and some other minor enhancements.
Please update Paid Memberships Pro from the plugins page of your WordPress dashboard. You can also get the latest version of PMPro here or version 1.9.5.6 specifically here.
BUG FIX: Fixed issue where Braintree would try to cancel a subscription twice if it was cancelled on the Braintree side.
BUG FIX: Fixed bug in Braintree webhook when using certain versions of PHP.
BUG FIX: Correct Braintree plans flagged as faulty.
BUG FIX/ENHANCEMENT: Added Order Code to the Orders Export CSV
BUG FIX/ENHANCEMENT: Removed another warning RE billing limits with the Stripe gateway. (Thanks, Jordan Kohl)
ENHANCEMENT: Added the pmpro_include_pricing_fields filter.
ENHANCEMENT: Adding IDs to action links in the account shortcode so users can target them with CSS/JS.
ENHANCEMENT: Updated French Translation. (Thanks, Pascal)
ENHANCEMENT: Retina logo on dashboard pages.
ENHANCEMENT: Showing what PMPro page a page is in the Post List table of the WP dashboard.
Was this article helpful?