Version 2.1.3 of Paid Memberships Pro is out with an important update for sites using the Stripe Subscription Update feature. We've also improved some aspects of the Memberships admin user interface and fixed a few warnings and issues related to sessions and CSV exports for specific server setups.
Please update Paid Memberships Pro from the plugins page of your WordPress dashboard. You can also get the latest version of PMPro here or version 2.1.3 specifically here.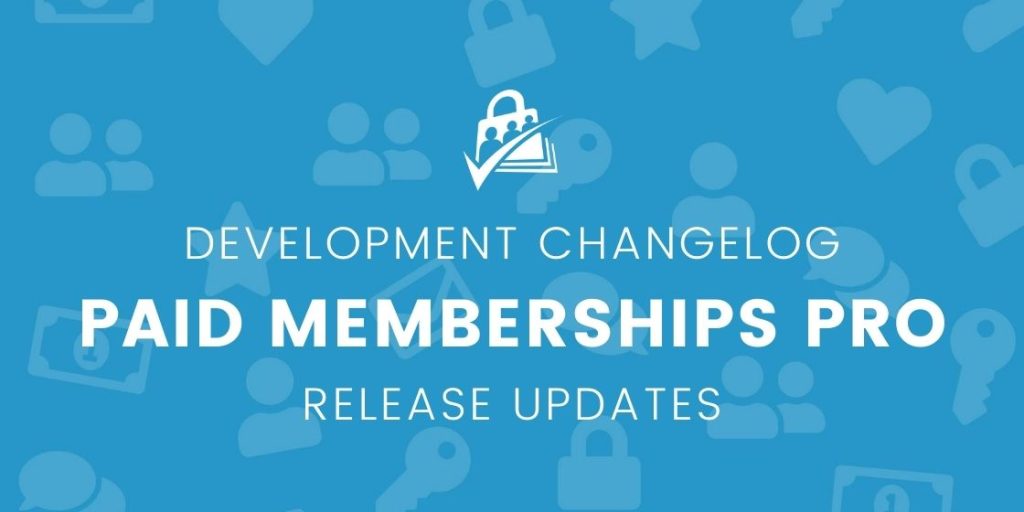 The full list of updates is below.
BUG FIX: Updating Stripe subscriptions from the edit user page will no longer cause an extra charge.
BUG FIX: Correctly localizing the expiration date on the frontend account page.
BUG FIX: Moved the row actions on the orders page into the correct column. (Thanks, Tim Sparks)
BUG FIX: Fixed issue with CSV exports if the fpassthru function is unavailable.
BUG FIX: Fixed warning that occurred when the Email Log plugin was active. (Thanks, Matty Cohen)
BUG FIX: Fixed warning that occurred with sessions sometimes. (Thanks, Matty Cohen)
ENHANCEMENT: Made labels and styling more consistent across settings pages.
ENHANCEMENT: The Consent Log will go into a scrollable box if more than 10 items are in the list.
ENHANCEMENT: Updated the copy on the license page.
Was this article helpful?