Version 2.1.4 of Paid Memberships Pro is out with a handful of bug fixes. These bugs have the potential to hinder sales, so be sure to upgrade.
Please update Paid Memberships Pro from the plugins page of your WordPress dashboard. You can also get the latest version of PMPro here or version 2.1.4 specifically here.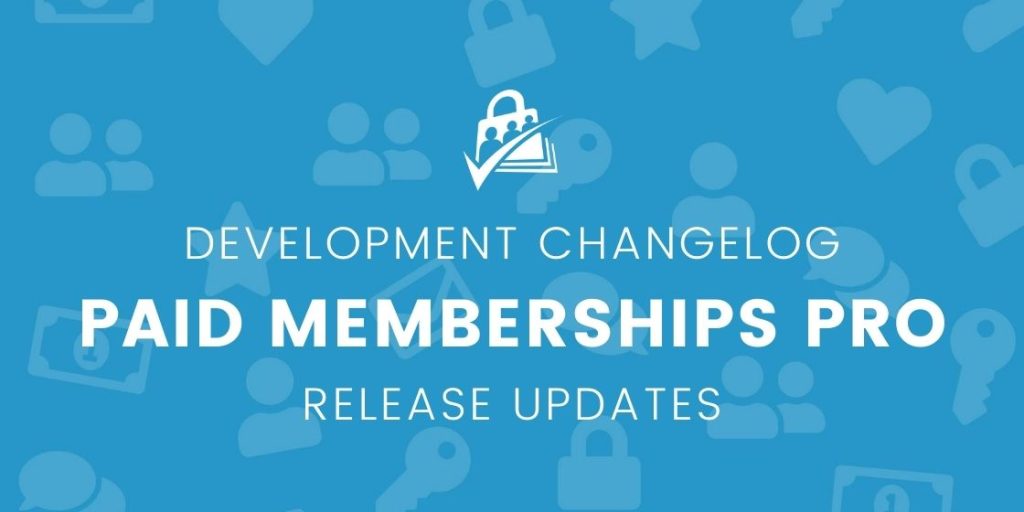 The full list of updates is below.
BUG FIX: Better exception handling in the Stripe gateway class for PHP 7+.
BUG FIX: Fixing some JS issues at checkout, e.g. related to the validateCreditCard method is not available error.
BUG FIX: Better messaging if the Stripe Billing Limits Add On is already installed.
BUG FIX: Fixed cases where PMPro would email users about credit cards expiring when they had used an offsite gateway like PayPal Express.
BUG FIX: Fixed issue where some user information was missing from the pmpro_orders_user_row_actions filter.
BUG FIX: Fixed issues where the level confirmation text was not available in some cases.
BUG FIX/ENHANCEMENT: Updates to the French language translation.
Was this article helpful?