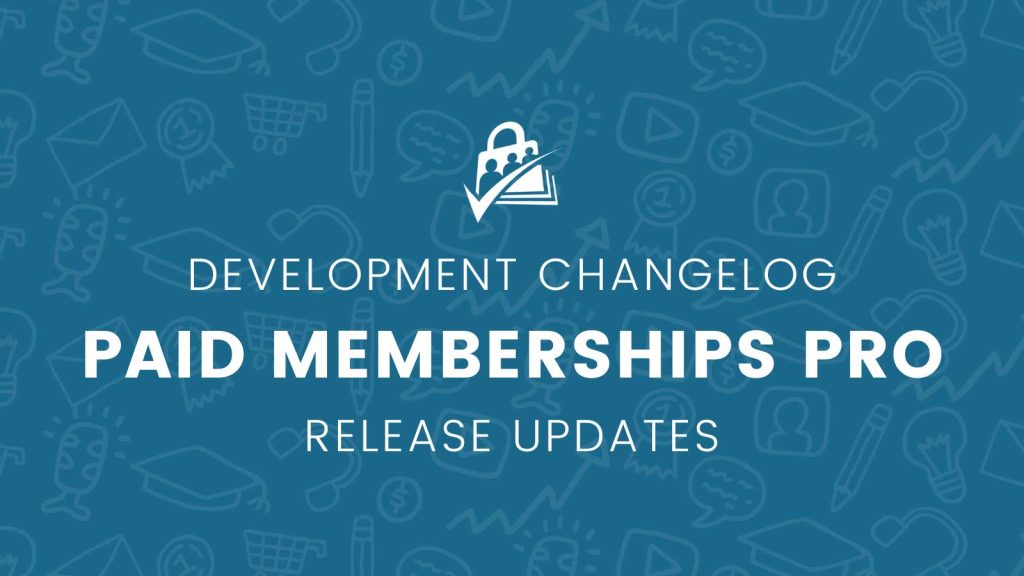 Version 2.11.1 of Paid Memberships Pro is out with a handful of bug fixes and minor enhancements.
Version 2.11.2 reverted a change in 2.11.1 that was causing issues with some checkouts.
Please update Paid Memberships Pro from the plugins page of your WordPress dashboard. You can also get the latest version of PMPro here or version 2.11.2 specifically here.
The full list of updates in v2.11.1 and v2.11.2 is below.
All 2.11.2 Updates
BUG FIX: Reverting the application of the required attribute for required fields at checkout. This would break valid checkouts in some cases if required fields were hidden. We need to address this differently.
All 2.11.1 Updates
ENHANCEMENT: Now using HTML5 required field attribute on required fields at membership checkout.
ENHANCEMENT: Better wording for the "Disconnect from Stripe" button in the payment settings so folks understand this will disconnect ANY site connected to Stripe through that account.
BUG FIX/ENHANCEMENT: Removed the "What's This?" text from the CVV field on Membership Billing page.
BUG FIX/ENHANCEMENT: Minor fixes to the Orders List Table.
BUG FIX/ENHANCEMENT: Fixed the text domains for the default headings for the account page shortcode.
BUG FIX/ENHANCEMENT: Fixed the default page titles when using the account block.
Was this article helpful?