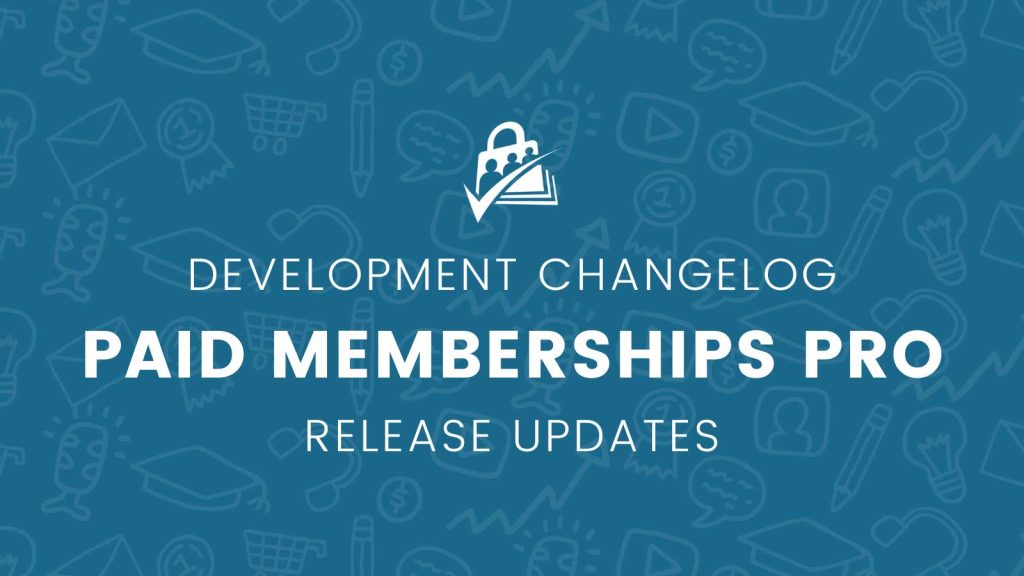 Version 2.7.5 of Paid Memberships Pro is out with a handful of bug fixes.
Specifically, this release fixes a bug introduced in 2.7.4 where PMPro Standard and Builder license holders were still being assessed the 1% application fee on their Stripe transactions. Now activating any PMPro Standard, Plus, or Builder license key in the PMPro dashboard will remove this fee. It's important to note that changing the fee only affects new orders and subscriptions.
Please update Paid Memberships Pro from the plugins page of your WordPress dashboard. You can also get the latest version of PMPro here or version 2.7.5 specifically here.
The full list of updates is below.
ENHANCEMENT: Now sending "name" separate from the "description" when creating customers for Stripe checkouts.
ENHANCEMENT: You can now search the members list on specific user table columns or user meta fields by using a colon in your search term. These queries are faster than the default queries. The format is meta_key:meta_value (no backticks). You can also use login, nicename, email, url, or display_name as the meta_key and the users table will be searched against the related column.
BUG FIX/ENHANCEMENT: Increased search limit to make sure we reuse Stripe "prices" when members check out for recurring plans with Stripe.
BUG FIX: Fixed issue where Stripe application fees were still charged for PMPro Standard and PMPro Builder license holders. From now on, payments and subscriptions will not include the fee.
Was this article helpful?