---
100,000+ installs. Recommended by businesses of all types.
The Vintage BMW Motorcycle Owners Club (founded in 1972) made the transition from a previous website platform to WordPress. Paid Memberships Pro was the key to making this possible. We have a very active forum that needed to be converted to phpBB and a full membership management system. I could easily use hooks and filters to customize the plugin for our needs. This made building the WordPress member, billing, and self-service interfaces quick and easy with very little help from the wonderful staff at PMPro.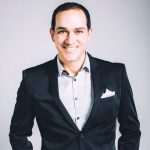 We migrated away from expensive SaaS products and settled on PMPro as our membership tool. As an association of more than 4,000 members, we wanted an elegant solution that would allow us to restrict content, manage memberships, and integrate with a variety of other WordPress plugins for Events, CRM, and LMS.

The migration was easy and doing custom dev has been smooth and seamless.
---
100% Money-Back Guarantee
Plus and Unlimited Membership include a 100% money-back guarantee.
If within 30 days of purchase you decide not to use our software and services, you may request a full refund. To obtain a refund, you will have to contact us, including the username, email address, and name on file for the account you wish to cancel. At that time, we will cancel your membership and refund any one-time payment made.
---
Frequently Asked Questions
How many sites can I use Paid Memberships Pro on?
As many as you want. Paid Memberships Pro is 100% open source – there is no limit on how many sites you can use our plugin on. A PMPro License is required for automatic updates for our Plus Add Ons. A Plus-level key can be used on up to 5 sites. An Unlimited-level key can be used on as many sites as you personally manage.
What happens if I do not renew (once my membership expires)?
Your Plus or Unlimited Membership is valid for one year from purchase date. If your membership expires you will lose access to the support forum and any premium videos, tutorials, and code recipes. The core Paid Memberships Pro plugin and all Add Ons already installed will continue to work. The core Paid Memberships Pro plugin and other Add Ons we host in the WordPress.org repository can still be updated through the WordPress dashboard, but your PMPro License will no longer enable the installation or updating of Plus Add Ons.
Which plan should I choose?
Most people are managing fewer than 5 sites and select the Plus level. If you are managing multiple membership sites and require an unlimited license, you can upgrade at a later time and the difference in price will be credited toward your upgrade.
Can I purchase Plus Add Ons individually?
How much support can I expect to receive?
We provide very deep support and are able to troubleshoot most issues via the support forums.
Some custom code is straight forward, and we can assist with writing the code and instructing you on exactly where to put it. If you have found a tutorial on our site about a customization, we can usually help you to set that customization up or tweak it in small ways.
Other customizations need a developer to implement, test, and make sure it fits your needs. In these cases, we will answer specific technical questions and provide broad guidance on how certain things could be developed, but you will need to be a developer or hire one to get the work done. You can find one of our partner developers here.
If you have questions about a specific feature or requirement, you can use our contact form for pre-sales questions. If you purchase now to ask in our support forums, and we are not able to resolve all of your issues, you can ask for a refund within 30 days.
I'm a developer. Can I use my PMPro License key on client sites?
You are free to use your PMPro License on client sites. However, we advise developers not to share their license key on client sites so that each client has access to the support forums and can receive ongoing add on updates. Saving your clients a little bit of money right now might seem like a good idea, but you can save yourself some potential trouble if you need to cancel your own license in the future or one of your clients ends up sharing your key more broadly and it gets flagged for abuse.
Does your plugin include integration for INSERT MY GATEWAY NAME HERE?
View our gateways documentation to see gateways included in the core plugin. There are also a few gateway integrations written and maintained by third parties listed here.
Developing a new gateway plugin is a large undertaking. This page includes a general guide to developing a new gateway and is meant for experienced developers. We are not currently taking on any new gateway development work, but we will support other developers who are working on gateway integrations via our member forums.
My theme included Paid Memberships Pro. How do I get support?
Our core plugin is 100% free and open source. Your theme author has decided to bundle our plugin in your theme download, however this does not include a support membership or access to our Add Ons. You must purchase a support membership that includes a PMPro License Key in order to get support or access Plus Add Ons.