A couple of weeks ago, my teammate Andrew Lima wrote an in-depth article on productivity for remote workers. Inspired by his words, I decided to put together an article of my own to outline the key tools we use at Paid Memberships Pro. These tools help us accomplish work and maintain communication in our geographically diverse team.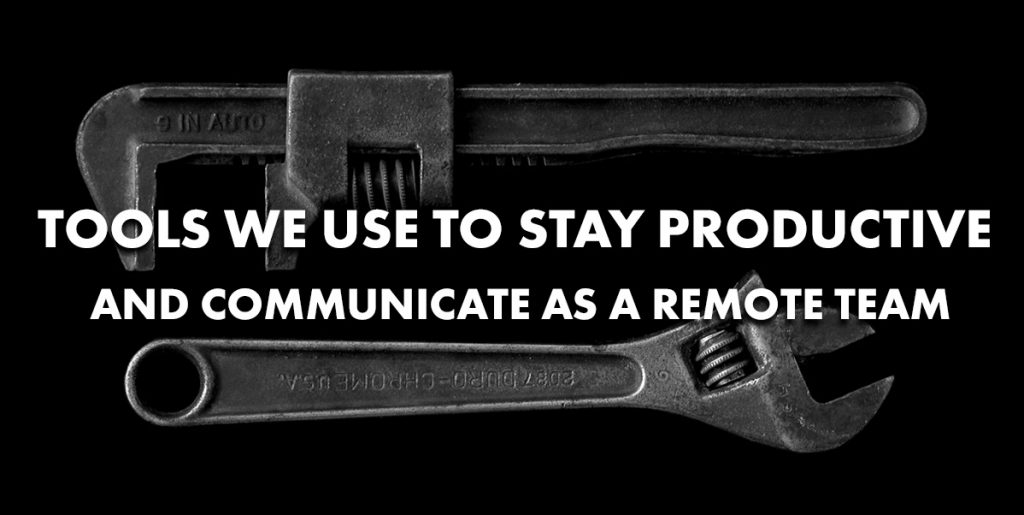 Tools of the Trade
These are the essential tools we use to ensure that our remote team performs as well as possible. If you have ever attempted to cook a family meal or build a handmade piece of furniture, you probably know just how important it is to have the right tool for the job. No kidding, have you ever been the unfortunate soul trying to build a wooden bench using a handsaw, hammer, and nails? How about trying to carve out a pumpkin or chop vegetables with a dull knife—not fun and quite dangerous. If you throw a power tool or high-quality chef's knife into the mix, suddenly these burdensome, energy-draining, and seemingly impossible tasks become fun and exciting. You'll complete a task thinking "What can I create next?" and not "I never want to do this again."
The PMPro team is 100% remote. Even though we are "digital creators," we too cannot get by with inadequate tools—far from it! This is a list of the most popular tools we use to build the best WordPress membership plugin out there. I hope you discover a new tool that can help you improve your workflow—if so, let us know in the comments below.
---
---
That's a lot of stuff.
The truth is, there are loads of platforms, web apps, and tools you can use to ensure your remote team is productive, happy, and organized.
The tools that fill your toolbox must fit your needs for ease of use, maintenance and management. Remember, this toolbox is designed to help you. If you find yourself constantly wrestling a system or application, maybe it's time to retire that tool and look for a replacement.
I hope this article sheds some light on what it is like to work remotely and the tools we rely on to make PMPro great.