Enhance the design of your membership emails with a custom header and footer containing your site's name, logo and link.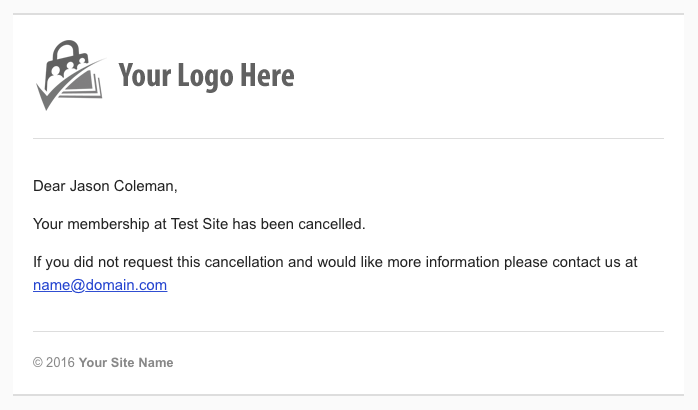 If you'd like better information about how system-generated emails are being received, read, clicked or bounced, you can configure Mandrill as your outgoing mail service. Mandrill harnesses the delivery rates of MailChimp and overrides the wp_mail function included with WordPress. This method can be used for sites with and without Paid Memberships Pro.
This is also useful for troubleshooting email delivery issues as explained here.