Ah, Content Dripping. Some say it's the perfect way to capture and retain your audience's attention, reduce refund rates, prevent refund abuse and even increase sales. But what exactly is Content Dripping and how can it help your membership business?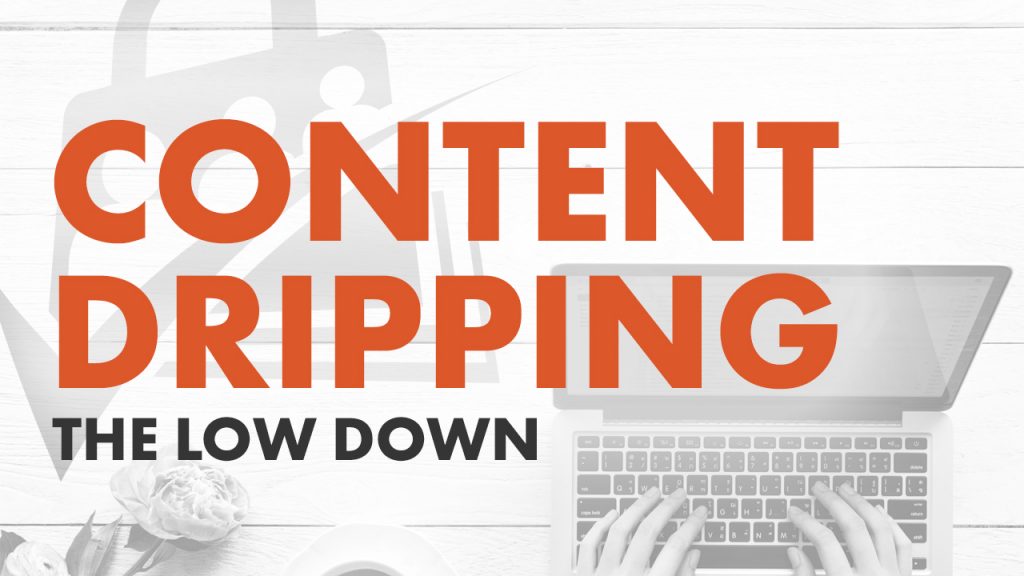 Remember when you were a kid?
When I was young, I remember getting home from school, tossing my school bag aside, running at full speed to my parent's lounge and frantically slamming the 'ON' button of the television set. This cycle would repeat almost every day, and it wasn't because I was bored or didn't have any homework to do.
The reason for this afternoon routine was simple: I desperately needed to find out what happened to my favorite character, who was left in a terribly suspenseful situation just the day before.
Like many kids my age, I was completely hooked. 99% of the time this particular TV series left you on the edge of your seat and ended in a cliffhanger.
What was it about this series that made me continually coming back for more? Why would I put off tasks that were much higher in importance just to make sure I didn't miss a second of my favorite show? Well, apart from not having an internet connection and not being able to rewind or rewatch my show at will, the two main reasons I didn't want to miss a single episode boiled down to:
---
I found the show very enjoyable to watch, I loved the characters and found the storyline to be very gripping. In other words, I valued what I was watching.
The station only released one episode per day. In order for me to watch it—so I could find out how my favorite fictional protagonist conquered that particularly dire situation they were left in—I had to frequently tune in and watch.
---
Fast-forward to today.
Faced with the same situation today, I would probably be able to sit and binge-watch the entire show over a weekend. It would be fantastic!
Just think, I would be able to watch back-to-back episodes, non-stop, until I finally completed my favorite TV show. This sounds great great: for me. But, this puts tremendous pressure on the producers to continue to come up with new content, and fast.
That is, of course, if they wanted to keep my interest as a viewer.
---
So what exactly is Content Dripping?
We can use my childhood afternoon routine as a pretty good example to explain Content Dripping. Simply put, it is the basic act of releasing content to your audience bit-by-bit, at regular intervals, instead of all at once.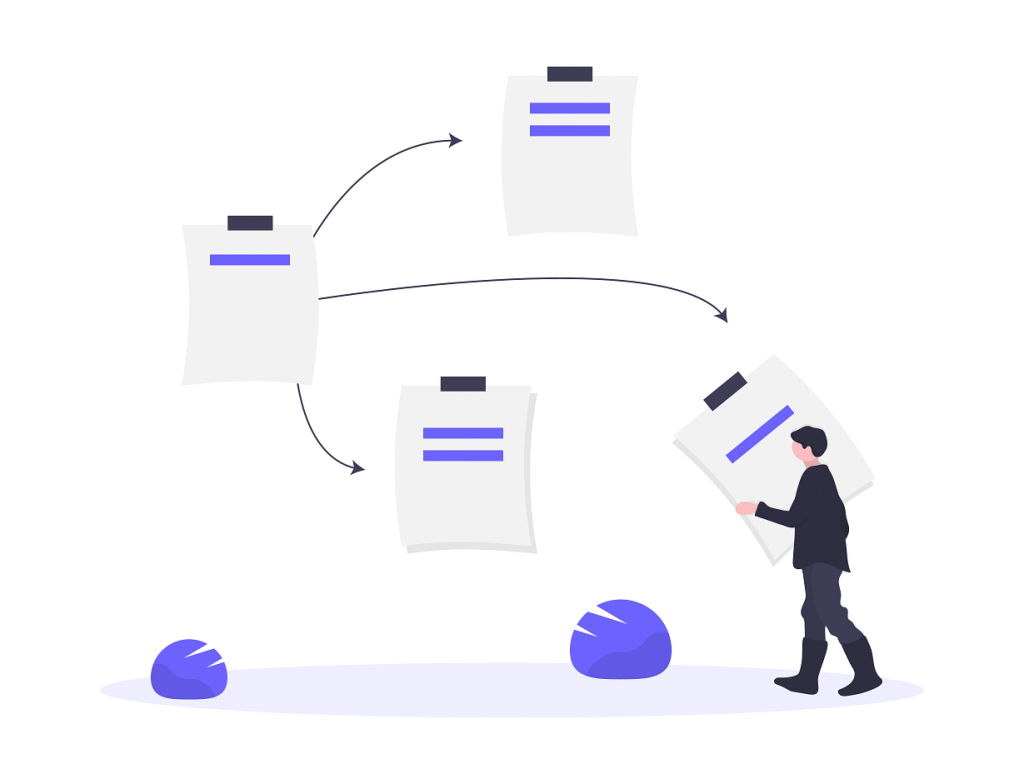 This means that instead of members having a feast of information at their fingertips immediately after joining your membership site, the process is slowed down. Members can only access bite-sized chunks at a time. The release schedule, really the content consumption schedule, is controlled by YOU. It gives the admin full control over how customers engage with their site's: how quickly the consume content and in what order.

It may be tempting to release all of your member content at once ("Welcome new member—now go read all 900 of my amazing posts!"). Your members will probably love this. But keep in mind that once the content you worked so hard to create has been engaged with, the responsibility immediately falls back on your shoulders to create more. Your members need more valuable resources to consume, and fast, especially if you have a recurring revenue business model and need to continually deliver value.
So why not give content dripping some thought—even if you use this approach for just a subset of your member content?
---
Why you should consider Content Dripping.
It takes a lot of hard work both mentally and physically to produce quality articles, videos, courses, and more for your members.
Coming up with new valuable content is great, and we certainly recommend doing this as much as you can. A constant flow of production will keep your site growing organically and keep your members satisfied. But, if you fail to produce in a timely manner, your members will notice. They'll wonder if there is still any value to being a subscriber.
---
Spread out what you have.
Now, I am not proposing that you move all of your content into a drip schedule. I'm suggesting you take a look at what resources you currently have that fit well together in a Series and could be delivered on a reasonable release schedule. This will make your site seem fresher for longer.
Members will move through your content with focus and ease, without getting overwhelmed.
---
"If you're charging people monthly, and hope they'll keep coming back, then either you are on the hook to keep creating new amazing content or you're going to want to drip existing content. And as I've written about before, if you don't create a constant stream of high-quality content, you'll end up creating situations of incremental regret.

Beyond the desire to have people come back, you also don't want people to cheat you – and it's a very real thing. If a person registers for your content, signs in, downloads everything over the next couple of days, and then logs out and requests a refund, you'll be pretty frustrated, right? Well, sad to say, it happens. Content dripping releases content on a schedule so that people can't log in and take everything in a single shot."

Chris Lema
---
Key Benefits of Setting up a Drip-Feed Series
Keep your site fresh: By letting members see some content now and the rest later, your site will appear fresh and exciting. And it gives you more time to produce new great resources for your members.
Mitigate refund abuse: From time to time, a member may sign up for your content, download/consume all of your available information, and immediately request a refund. While this may not happen often, it unfortunately does appear from time to time. The drip-feed method greatly discourages this type of user from signing up. Every member that signs up has to maintain their membership for at least as long as your drip-feed schedule if they want access to it all.
Reduce your refund rates: In this case, you're dealing with a member who is genuinely requesting a refund—it happens to all of us and is totally okay. We've seen cases where a member signs up and immediately devours all or most of your content in a single sitting. A month goes by, maybe two, and the site fails to generate any new information. Subsequently, the member gets bored and requests a refund. While a drip-feed schedule is not a guaranteed protection from this situation, a steady stream of content makes your site seem like an active, engaging program (helping to justify the subscription fee).
Keep members coming back for more: Drip-feed creates excitement for your members. Quality content is released slowly, at a steady rate. The trick is to find a balance of how much to produce and when to release it. Too much, too soon defeats the point. Too little, too slow creates boredom and could cause your members to forget about you.
---
Now that you have learned about Content Dripping, what it is and why you should be considering it, it's time to take it out for a test drive.
There are two main things that you need to have in place in order to start releasing content in a systematic way to your members, namely:
"Ready to go" Resources: In order to set up a drip-feed series, you need to have content already written, rendered or edited. If you are sending out blog posts, the articles need to be published and ready to be engaged with.
A Membership Plugin that Supports Content Dripping: If you are looking to create a content drip schedule and are using Paid Memberships Pro, you can use our Series: Drip-Feed Add On to set up your content drip schedule. It's pretty straight forward to do. Why don't you watch our Video demo of our Series: Drip-Feed Add On below?
A Release Schedule: You need to figure out a content release schedule that works for both yourself and your members. Try to find a schedule that is not so long that your members will lose interest, and not too short that they won't have time to consume, reflect, and maybe take action on your content, either. Create the level of excitement I described at the beginning of this article—your members will happily return to your site for more.
---
Ready to give it a try?
By now you should have a firm understanding of Content Dripping and whether or not it will be a good idea to implement for your online business.
If you feel like content dripping could work for you, but are a bit apprehensive to give it a try, why not launch a new series using this method and make it exclusive to your members. It will help you get some feedback from your already loyal members. There's no need to completely overall your site to get started: any little drips and drabs will do 🙂