Kissmetrics allows you to better understand what people are doing on your website. And with the Kissmetrics Add On for Paid Memberships Pro, you can track meaningful data not only about users, but about how they are interacting with the Memberships sections of your website.
View the Add On



How it Works
Our Kissmetrics Add On allows you to track user registrations, checkouts, cancellations, membership level changes and much more!
Using this data in Kissmetrics, you can create specialized reports using all of these properties to make realistic decisions to help increase your business.
This Add On does not require Paid Memberships Pro—it can be used without PMPro to simply track your visitors by their WordPress user ID, email, or display name.
---
Screenshots
General settings and configuration page under Settings > PMPro Kissmetrics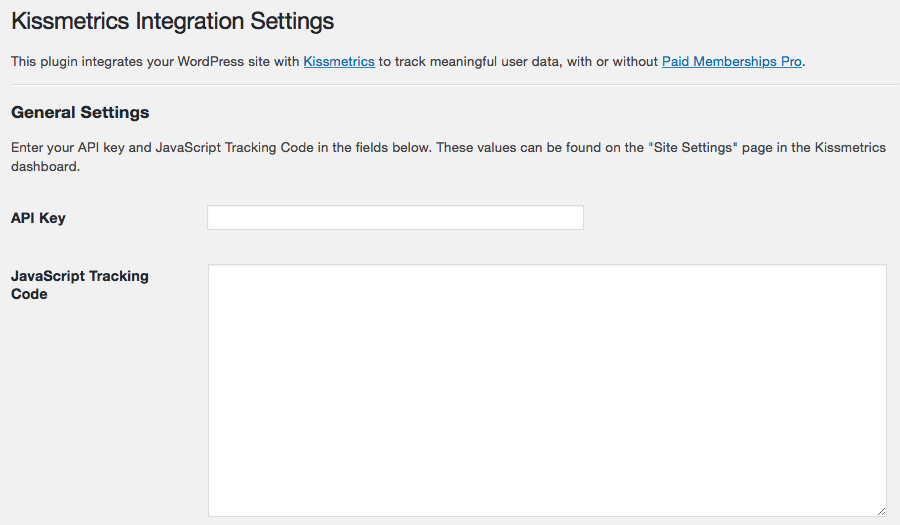 ---
WordPress-specific Tracking settings


---
Membership-specific Tracking settings


---
View the Add On