Rapid fire updates!
We got ourselves a new flashy banner in the WP repository. Check it out.
Other updates below.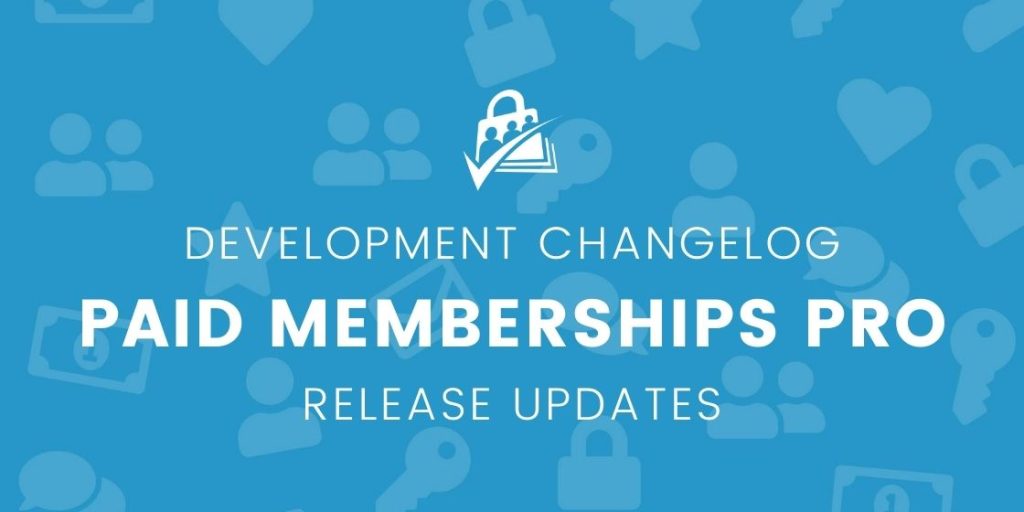 Update 1.3.11
Fixed bug with cancelling a user's membership through the admin.
Update 1.3.10
Fixed the links in the discount code table.
pmpro_hasMembershipLevel(0) and will once again return true for non-members. (This broke whent he pmpro_has_membership_level filter was added.)
WP 3.3.1 testing. (Looks good!)
Update 1.3.9
Added a "pmpro_has_membership_level" filter ($r = apply_filters("pmpro_has_membership_level", $r, $user_id, $levels);) which can be used to override the default behavior here.
Fixed the pmpro shortcodes to allow content above and below the shortcodes on the membership pages. (Thanks, Bluewind!)
Now setting the user's first and last name to the billing first and last name after checkout.
Added billing first/last name, billing address, and phone number to the members list screen and CSV export.
Removed email header/footer code from email class because sometimes it was added twice. Now it is added by the pmpro_send_html function in paid-memberships-pro.php for all emails (WP or PMPro) if a header or footer file are found in your theme folder.
Added a pmpro_after_phpmailer_init. (The old hook pmpro_after_pmpmailer_init had a typo — pmpmailer instead of phpmailer.) I left the old hook in for backwards compatibility.
Was this article helpful?