Some Stats That Make Us Proud
100,000 + Active Installs
CollectiveRay: Paid Memberships Pro has been around since 2010 and has evolved alongside WordPress to become one of the most fully-featured, user-friendly plugins around.
Paid Memberships Pro is one of those WordPress plugins that makes it easy to set up an initial membership website but includes much deeper levels of customisation if you need it. The core plugin covers the very basics while the free addons add more features.

In our time with it, we were able to create a membership website, configure content dripping, create tiered memberships and custom pages for different members. All without using any code.
Paid Memberships Pro is a well-produced, well-coded plugin that delivers maximum control over a subscription website and it is hard to think of a competitor that does it better.
—Full review at CollectiveRay.com. Updated 4 February 2022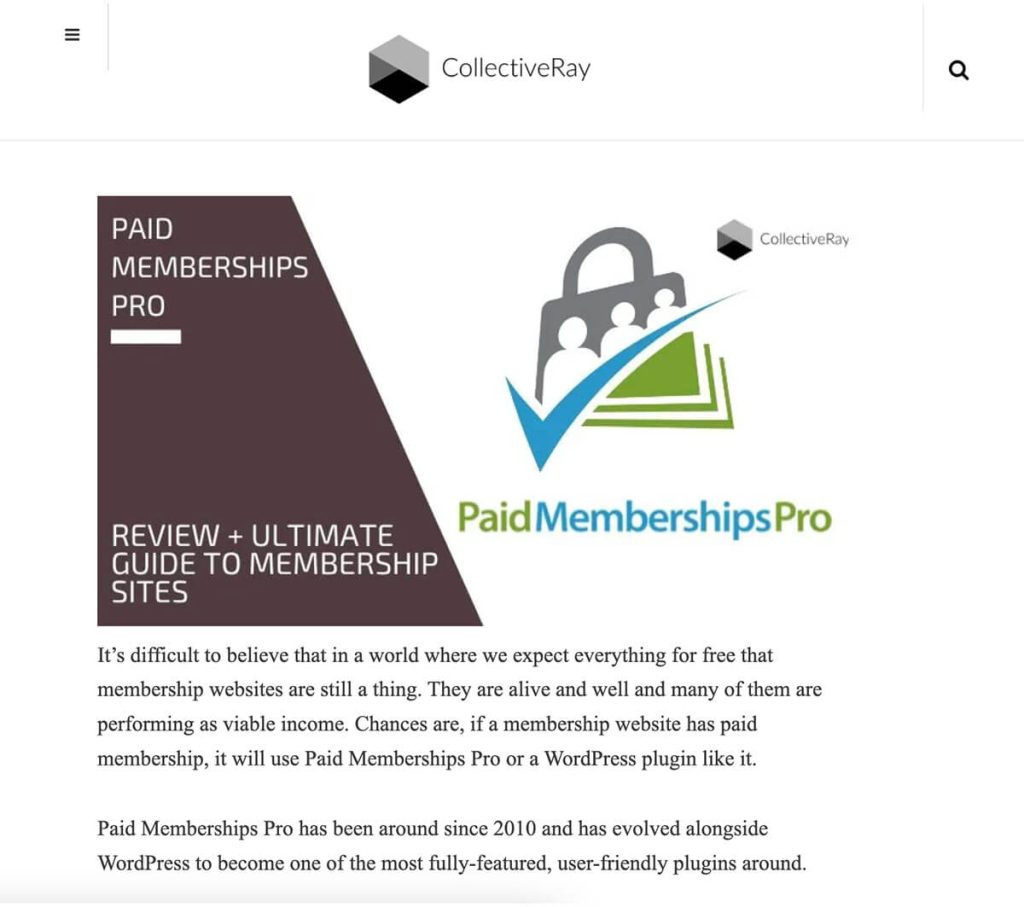 BloggersIdeas: Paid Memberships Pro is a highly effective and intuitive WordPress plugin.
You are able to establish a membership site, set content dripping, create tiers of membership, and develop specific pages for certain members. All without the need for code.
The plugin itself is outstanding.
It is capable of accommodating a vast array of add-ons and performs every function admirably. Using the plugin and a few add-ons, it is possible to construct a truly unique subscription website.
Paid Memberships Pro is a well-made, well-coded plugin that provides full control over a membership website, and it is difficult to find a comparable alternative.
—Full review at BloggersIdeas.com. Updated 12 November 2022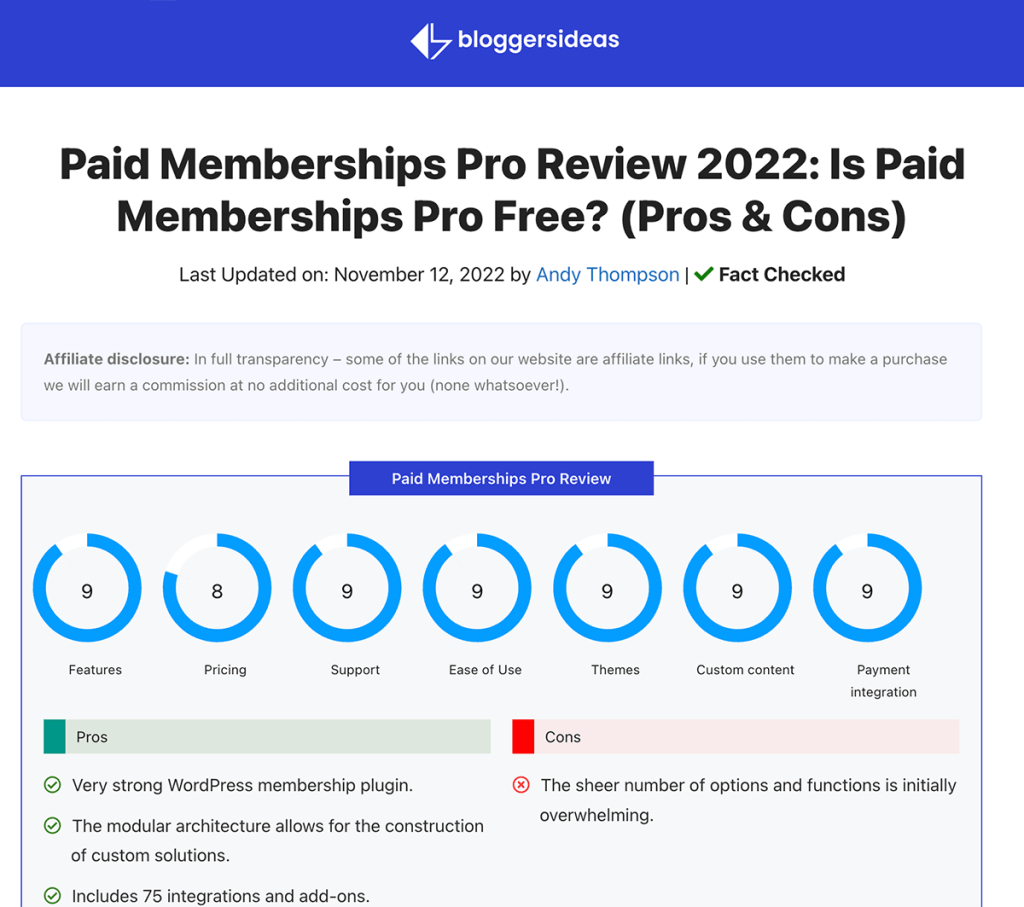 Carolina Web Design: There are a bunch of options out there for Membership sites for WordPress, but we've found Paid Members Pro to be the best supported, the most reliable, and the most extensible.
In our 7 years of experience, we have always found a solution to meet a client's need when it came to a membership customization. Whether it was a modified filter, hook, or CSS or a better alternative, Paid Memberships Pro was always there leading us.
The plugin works out of the box, is easy to setup with default and advanced settings. We have never had a case where the plugin didn't work or stopped working.
PMPro also plays nice with other plugins. For developers, that's a big deal.
—Full review at CarolinaWeb.design. Updated 25 September 2020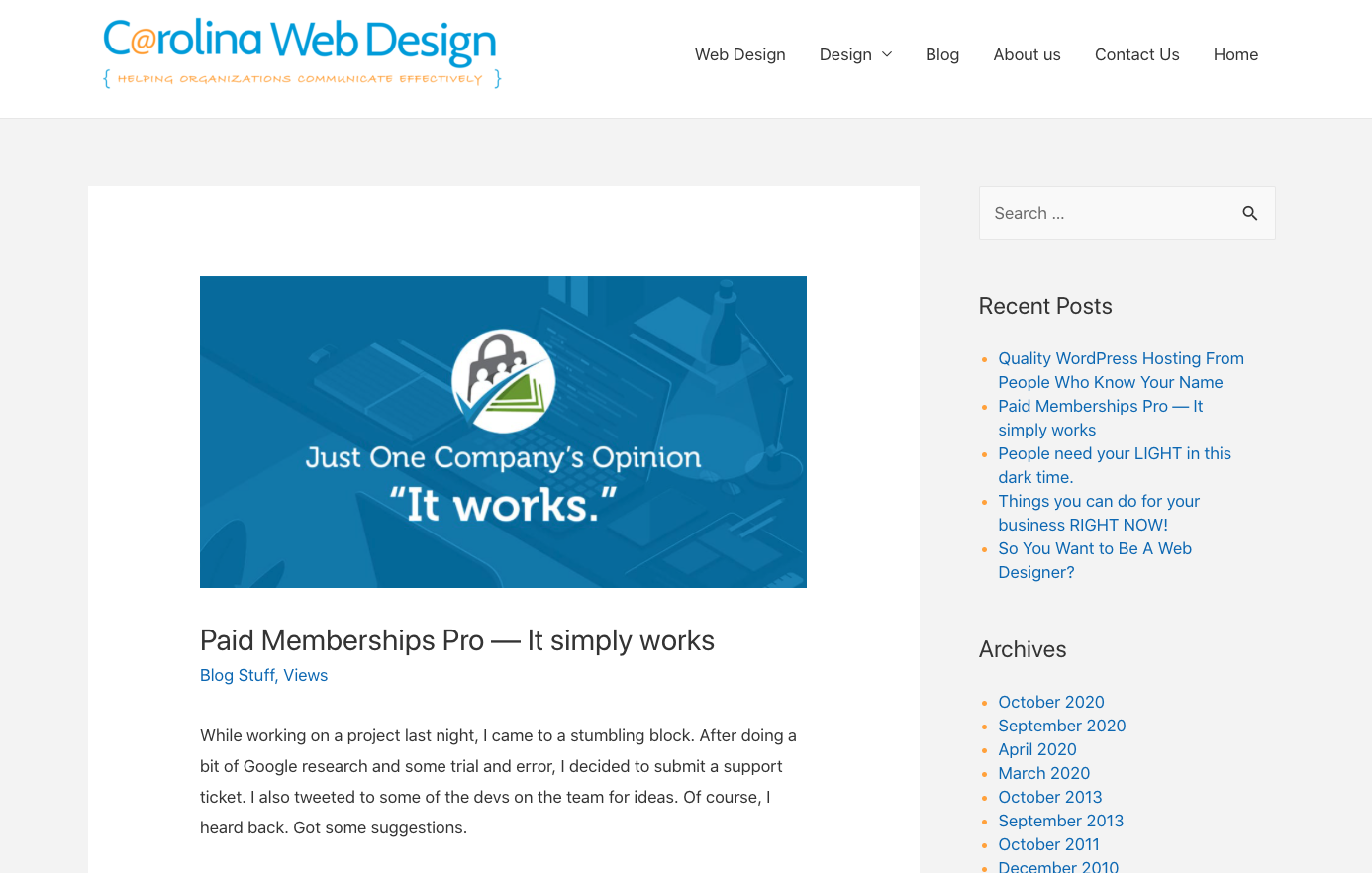 Contact Us About Your Membership Site Project
Do you have a question about Paid Memberships Pro or want to know more about how Paid Memberships Pro can fit your project? Get in touch with us and we will happily answer any of your pre-sale questions.