We specifically built Paid Memberships Pro so that it can be easily customized to fit a wide array of different needs – but it's agencies like Square Lines that provide the full-service development required to make it happen.
From basic setup and custom design to full site help on a monthly basis, Square Lines offers a variety of services to help Paid Memberships Pro users maximize their membership site's impact.
In this showcase, we talk about three successful Paid Memberships Pro site upgrades with custom development by Square Lines to give you inspiration for your own PMPro customizations.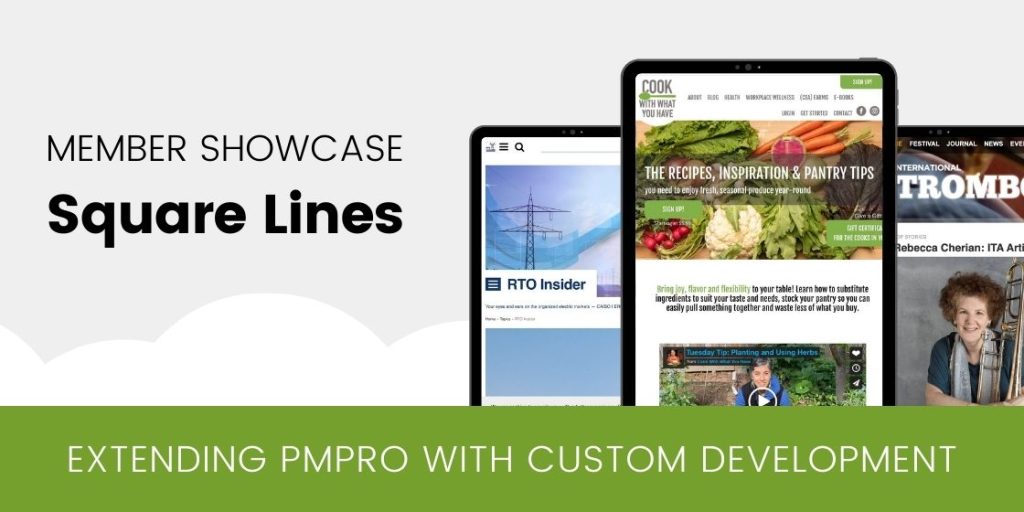 Custom Development For Your Membership Site
Frequently, membership site owners want to extend their site's functionality or business workflow with things like:
Automations that save time and resources
Content creation and distribution
Compiling and organizing customer data
Advanced reporting
Additional features like the ability to purchase a gift card
You can achieve these things with other plugins on the market. But custom development can give you exactly what you want without bloated code, plugin conflicts, or issues with updates.
Custom development offers greater focus on each membership site's unique goals – as opposed to a one-size-fits-all solution.
As a PMPro agency partner, the team at Square Lines understands your individualized needs.
Our approach starts with a conversation to learn about you. What are your objectives? What's the bigger picture?

Square Lines
Square Lines takes a customer-centric approach, with a variety of PMPro site upgrades under their belt.
Let's take a look at three of their most useful customizations.
Upgrade 1: Cook With What You Have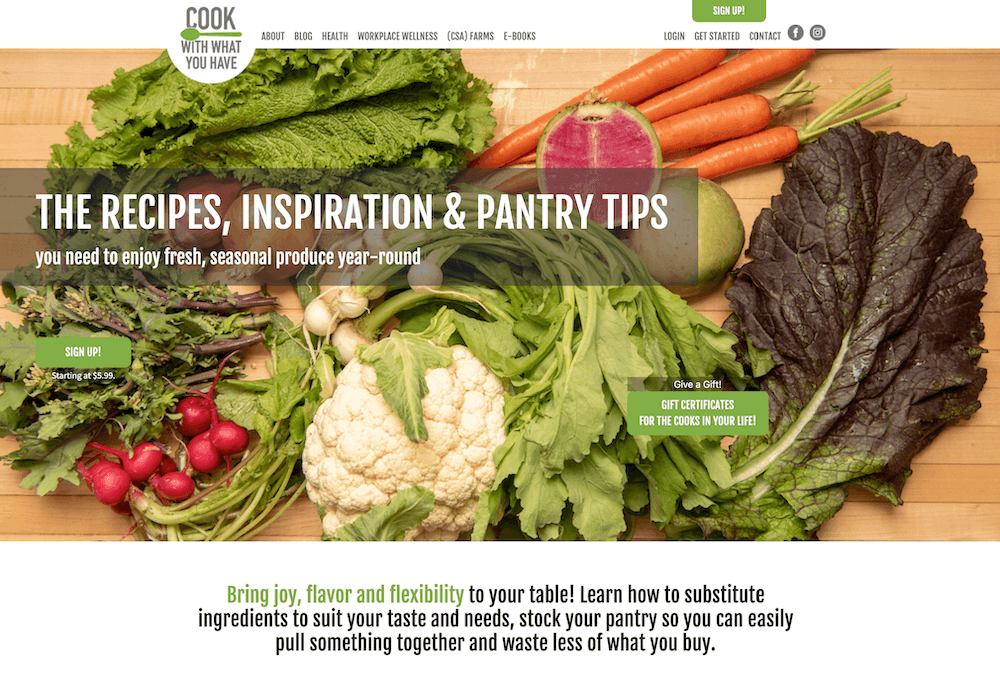 Cook With What You Have (CWWYH) is a subscription site that offers recipes, cooking videos, and health and wellness content to individuals, companies, CSA farms, and farm stay organizations.
The Problem
CWWYH was running just fine on monthly and yearly subscriptions. But their customers regularly purchased gift cards, especially during the holiday season.
Unfortunately, the company had no way to automate the gift card creation process. So, every time an order was placed, the staff had to:
Manually create a gift card code
Design and print the certificate
Mail it to the recipient
This inefficient process caused friction for both customers and staff, and it ultimately hampered gift card sales. Simply put, when sales did happen, they took too much of the staff's time to fulfill.
The Solution
To solve the issue, Square Lines custom-built a gift card Add On for Paid Memberships Pro and WooCommerce.
With this Add On customization, CWWYH customers can now purchase a gift card, and on checkout, enter a message, the recipient's name, and their email address. It also lets them select a specific delivery date.
Once the checkout form is submitted, the system generates a downloadable PDF certificate with the data entered, as well as a unique link the recipient can use to redeem their subscription.
If the buyer enters a date and email address, the system uses that information to automatically email the downloadable certificate with the personalized message (if included) to the recipient on the date specified.
This whole process is automatic, which means it now requires no staff time.
Total billable time spent: 10 hours.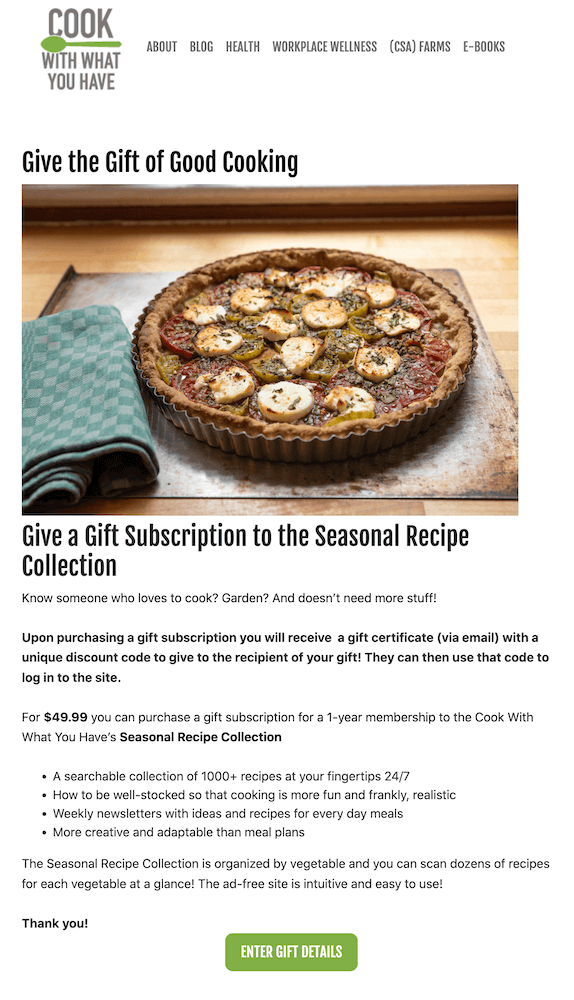 The Result
After CWWYH started using the custom-developed solution that Square Lines created, their gift card sales grew dramatically. Customers were purchasing gift cards for holidays and all kinds of special occasions.
With a smooth, easy customer experience, customer satisfaction rose as well.
Ultimately, CWWYH saw a rise in no-effort revenue.
Furthermore, within one year, the additional gift card revenue paid for the cost of the custom development.
Upgrade 2: International Trombone Association

The International Trombone Association (ITA) is a worldwide membership organization for people who play the trombone, from hobbyists to symphony musicians and college trombone professors.
ITA has been around for decades. One of their main contributions to the musical landscape is the printed journal they've been publishing for over 40 years.
ITA members can choose a subscription to this journal in either print or email format. But distribution became a burden for the organization in the last ten years.
The Problem
Each time ITA published their journal, staff had to:
Manually sort subscribers into print or email categories
Compile mailing and email addresses
Send each individual their copy via physical mail distribution company or bulk email service
This time-consuming process required many staff hours that cost the association money – and it delayed distribution as well.
ITA needed to simplify.
The Solution
Square Lines built a custom distribution management system for Paid Memberships Pro, which was a hugely beneficial upgrade for ITA.
This system:
Provides regular reporting on mailing cost estimates based on ZIP code groupings
Compiles mailing addresses and organizes them for the cheapest mailing
Sends everything to the distribution house electronically
Sends all emails to the email service
Now all ITA has to do is click one button to start the journal distribution process, and everything is completed automatically.
Total billable time spent: 40 hours.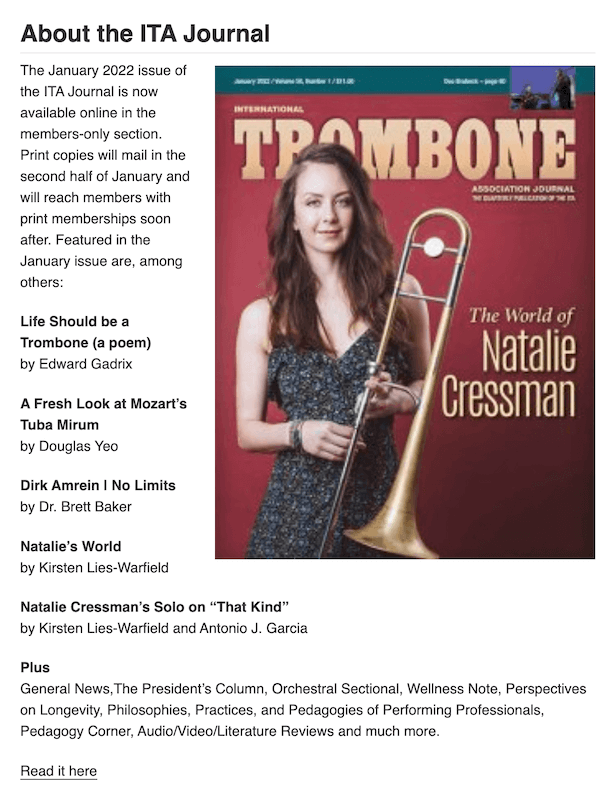 The Result
This new and improved system cut ITA's staff time down to less than one hour per issue. They also have access to better information about costs and numbers throughout the year.
Moreover, ITA benefits from a streamlined integration with their online publication archive posting.
All of this saves them 8 hours every work cycle, which is more than a week's worth of time every year.
The increased efficiency and reduced waste of organizational resources made up for the cost of the custom development in just a few months.
Upgrade 3: RTO Insider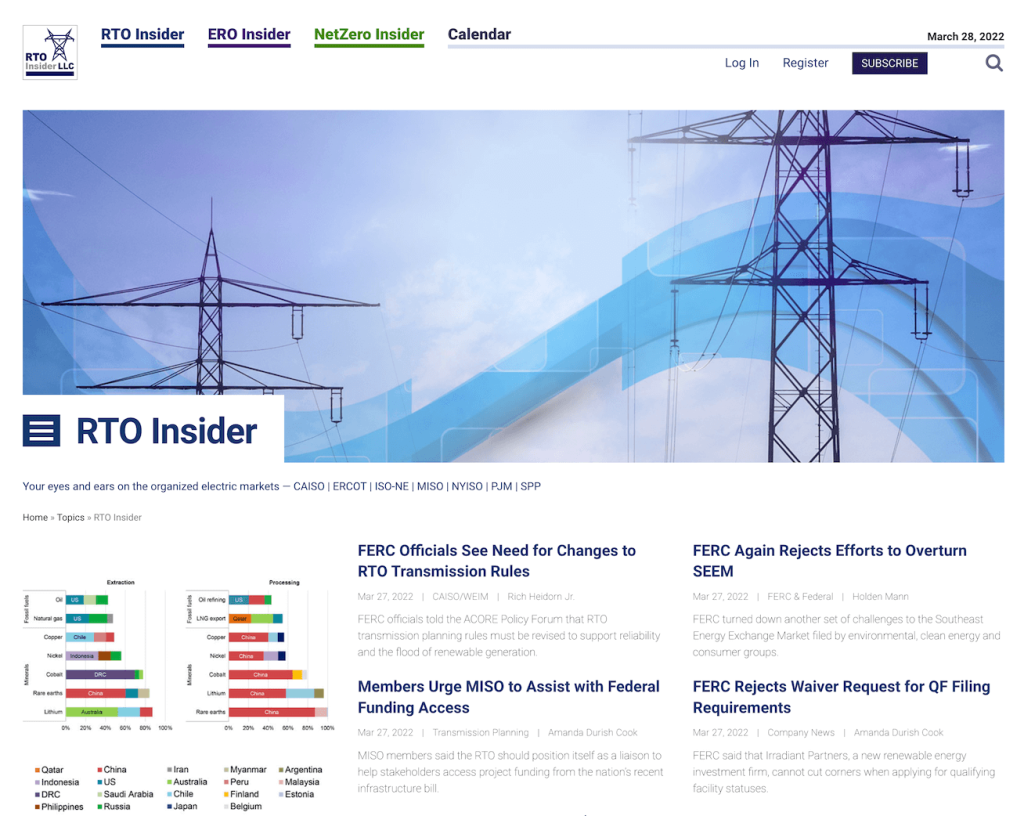 RTO Insider is an industry publication that provides news and insight to North American organized electric markets.
Their reporters post multiple news stories every day. Additionally, RTO summarizes this content in a weekly PDF newsletter that goes to subscribers within specific tiers.
RTO Insider subscribers are companies in the industry, but they may also include many different "child accounts" for their employees.
The Problem
RTO Insider needed to bridge the gap between their Paid Memberships Pro powered WordPress website and the needs of their audience (who also wanted their content in PDF format).
Initially, RTO Insider journalists had to publish their work twice – once for their website and once for their PDF newsletter.
This amounted to redundant effort and wasted resources within their publication workflow.
The Solution
Square Lines used their expertise to develop a custom PDF newsletter generation engine for WordPress – and it changed the game for RTO Insider.
This solution takes the week's articles in full or as excerpts (with featured images) and lays out the content in a similar style to the website's theme. Then, it automatically generates a rough draft of the newsletter for the staff to review and modify.
Once the final draft is ready, the engine can distribute the newsletter in bulk to subscribers with the appropriate PMPro membership, including the child account users.
Total billable time spent: 100 hours (still in progress).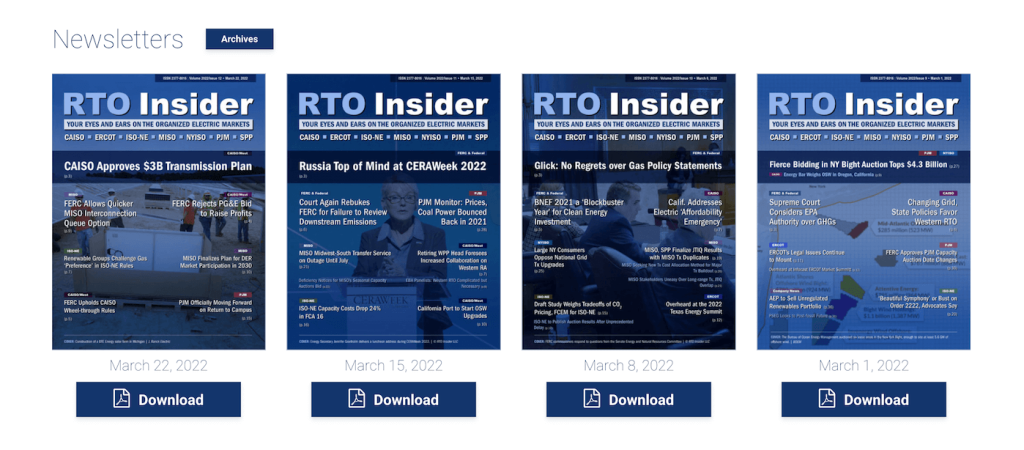 The Result
This custom development solution by Square Lines reduced RTO Insider staff time required to distribute their newsletter by 90%. It saves significant time and energy on each of the dozens of articles the reporting team posts every day.
It also reduces:
The potential for error that comes with redundant work
The time between completion of a newsletter and when the member reads it
Although this project is still in progress, when it's completed, an entire portion of RTO Insider's content publishing process will become obsolete.
One year of savings has already covered the custom development costs – and the total savings are projected to be in the tens of thousands of dollars (per year).
PMPro Agency Partners like Square Lines Can Help You Reach Your Goals
Don't waste your company's time and resources on redundant and cumbersome processes. Extend the functionality of your Paid Memberships Pro membership site and grow your business. Square Lines is one of our many recommended agency partners that can develop the solutions you need.
Ready to upgrade your own PMPro membership site, but not looking for custom development? Upgrade to a Standard, Plus, or Builder membership today and get access to a variety of Add Ons and integrations that you can use to reach your membership site goals.
Was this article helpful?