---
Businesses of all types recommend Paid Memberships Pro: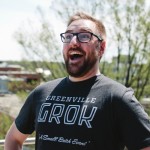 I was a bit hesitant to use a WordPress plugin for a membership site but Paid Membership Pro was one of the best decisions we made in starting my wife's online fitness site. The plugin allowed us quickly set up signups, payments, emails, membership maintenance and more. Not only did it save us hundreds of development hours but it scaled well too. It really helped us jump start her business! The support is wonderful. This is definitely a well maintained product that you can trust.
---
100% Money-Back Guarantee
PMPro Core and PMPro Plus Membership include a 100% money-back guarantee.
If within 30 days of purchase, you decide not to use our software and services, you may request a full refund. To obtain a refund, you will have to contact us, including the username, email address, and name on file for the account you wish to cancel. At that time, we will cancel your membership and refund any one-time payment made.