---
Businesses of all types recommend Paid Memberships Pro: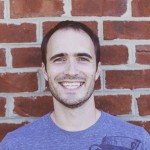 I used Wishlist Member for years, and Paid Memberships Pro is now my go to membership software for WordPress. It is truly open source and from what I can tell, endlessly customizable. I implement a lot of membership systems and so far, this has been the most enjoyable one to use and setup. The seamless integration with Stripe, easy to setup membership pages, and the fact that Jason and the team share code snippets proactively to members makes using this plugin a terrific experience. Even if you're not a developer like me, the premium access to forums and recipes are guaranteed to save you development cost for any customization you need. My only regret is that I didn't start using it sooner.
---
100% Money-Back Guarantee
PMPro Core and PMPro Plus Membership include a 100% money-back guarantee.
If within 30 days of purchase, you decide not to use our software and services, you may request a full refund. To obtain a refund, you will have to contact us, including the username, email address, and name on file for the account you wish to cancel. At that time, we will cancel your membership and refund any one-time payment made.