With over 100,000 active installs, Paid Memberships Pro is the most complete WordPress membership plugin that gives you all the tools you need to start, manage, and grow your membership site.
PMPro allows you to restrict your content and manage member subscriptions with recurring payments – including a seamless member experience, flexible membership level pricing, and many other robust features, Add Ons, and integrations.
If you're not sure which PMPro plan is right for you, we're going to break it down to help you make the best decision for your membership site needs.
We currently offer three plans: Free, Standard, and Plus. We've designed each plan to suit different use cases, from membership site beginners and individual business owners to web developers and agencies.
On this page, we highlight the most important features you'll get from each PMPro plan. You can see the full details on our pricing page to learn more.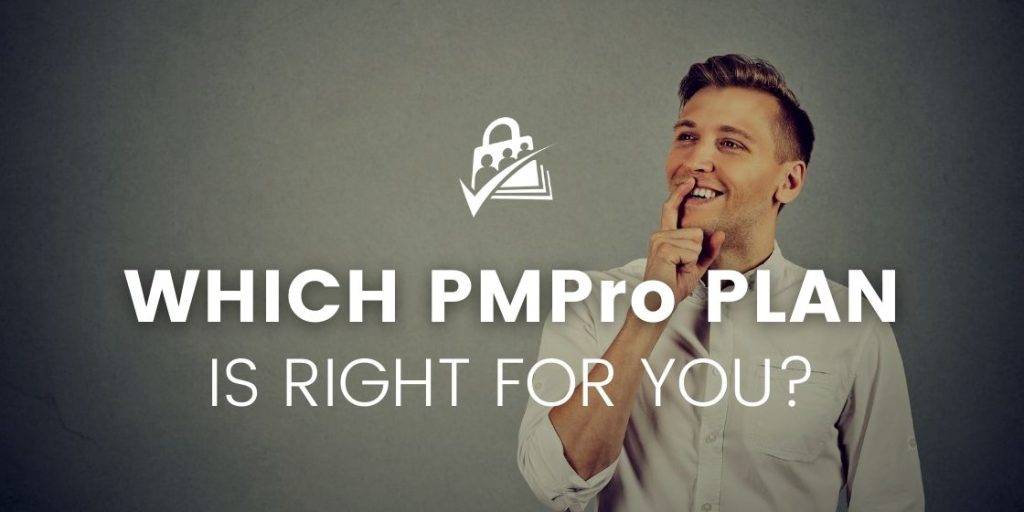 Paid Memberships Pro Plans
Paid Memberships Pro – Free
Paid Memberships Pro is the fastest way to charge for access to your content or offer free member signups on WordPress.
Everything You Need to Get Started
The core plugin includes everything you need to accept member registrations and subscriptions and to restrict pages, posts, and sections of your content in WordPress.
If you're just trying it out or can't afford a paid membership plan, you can use PMPro for free. An open source plugin without limitations, PMPro includes more than all the other membership plugins – free or paid – with everything you need to charge for access to your WordPress site content.
Unlike some hosted membership platforms, using Paid Memberships Pro does not require any fees, except for those assessed by your payment gateway.
Plus, you don't need to know how to code in order to use PMPro to create a complete membership site on WordPress.
What's Included
Use everything for free under the General Public License (GPL)
Ask questions about the core plugin for free on WordPress.org (pre-sales questions should be submitted via our contact form). For premium support, check out our Standard or Plus plans.
Add a Standard or Plus license to your free site at any time. Nothing will change with your site settings, content, user and member information, or subscriptions.
Our complete plugin is available for download in the WordPress.org repository.
Paid Memberships Pro – Standard
If you're just getting started or creating a "build-it-yourself" membership site, our new Standard plan is an excellent choice for you. You should also purchase a Standard plan if you need additional customization beyond our free features.
Best for a Single Site
If you run one site and you need additional support and/or custom code to adjust PMPro to your site's needs, this plan is for you.
What's Included
For reference, one site refers to sites that have been active in the past year (staging and development sites don't count).
You don't actually need a valid license key to use any of our plugins, so your site won't stop running if your key expires or you go over the site limit. However, plugin updates for certain plugins we host on our own servers will not update without a valid license key.
We may reach out to you if you go over the allowed number of sites for your plan and ask you to upgrade or adjust the number of sites using your license key.
Looking to use PMPro on more than one site? Want access to all of our Plus Add Ons? Upgrade to a Plus account.
Paid Memberships Pro – Plus
If you're a developer or you need more advanced features and customization options for up to 2 sites, our Plus plan is the way to go.
What's Included
Which PMPro plan is right for you?
Whether you are just experimenting, starting a new membership business, managing multiple membership sites, or building membership sites for clients through freelance or an agency, you can do it all with Paid Memberships Pro.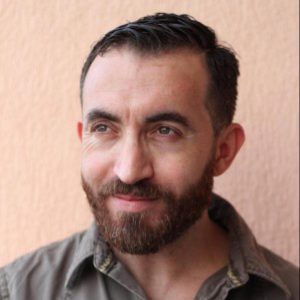 Paid Memberships Pro is a well-produced, well-coded plugin that delivers maximum control over a subscription website and it is hard to think of a competitor that does it better.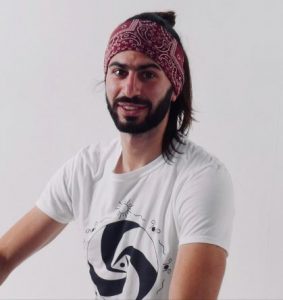 Paid Memberships Pro has been a valuable asset managing our members on my martial arts academy and providing them with access to instructional courses based on their membership level. Also, it's great I can see how often they are using it.
---
Ready to bring your membership site to life or accelerate your existing membership business? Buy Paid Memberships Pro today.
Was this article helpful?