Valentine's day is just around the corner, and love's in the air. What's a better time to launch an online dating website?
Dating websites are trendy. Statista expects global dating website users to exceed 250 million users in 2022.
Technavio predicts that the online dating business will grow by $3.56 billion in 2020-2024.
But the online dating arena is highly competitive, with industry giants like Tinder and Badoo holding the majority market share.
Here's the good news: You don't necessarily need to compete with these giants.
You could make your online dating website a hit by focusing on the right niche. For example, you only need a few thousand hard-core Trekkies if you run a Star Trek-themed dating website.
Similarly, you can create an online dating service for a highly targeted audience such as:
The right niche is important, but you also need to carefully choose features that suit your niche. Now, let's talk about what the essential features of a dating website are and how you can implement them using WordPress tools and templates.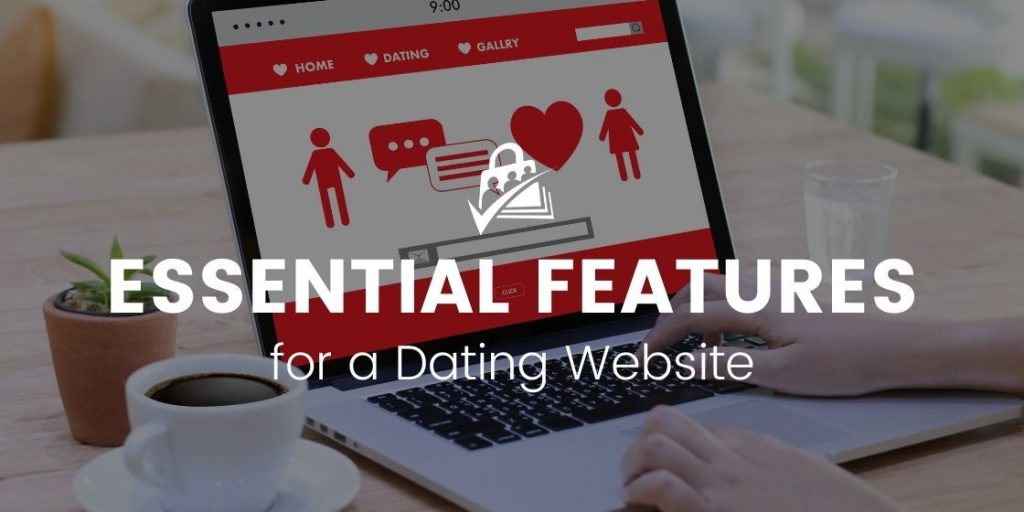 9 Key Features of a Dating Website
A Well-Thought-Out Profile Creator 
An online dating profile is how people introduce themselves to their potential matches. The ability to create a great user profile is a crucial dating website feature, so you should include an excellent profile creator that lets your users express themselves.
This means offering enough space for the users to fully convey their personalities and interests.
Putting together an ideal profile creator can be tricky. Some dating websites like OkCupid have a lengthy profile creation process, while others (like Tinder) have a relatively short set-up process.
The trick is to optimize the time required to fill the profile while capturing the most important details of your users.
Your profile creator should be:
Flexible enough to include users of different interests
Fun and easy to fill out
Customizable to match the personality of users
Effective Matchmaking
People sign up on dating apps to get assistance in finding love – so, if your dating website helps them find quality matches, they're going to love it.
To do this, your dating website should have an intelligent algorithm to match people using parameters such as:
Interests
Location
Hobbies
Besides the basic match suggestions, many popular online dating sites provide advanced matchmaking functionalities:
Coffee Meets Bagel sends a curated list of daily matches.
Happn uses geolocation-based matching to notify users if they have crossed paths with a potential match.
Your matching algorithm should be sensitive and efficient at the same time.
Don't be too pushy or overwhelming while making suggestions; An aggressive matchmaking algorithm can seem like an invasion of personal space for some users.
Instant Chat
Communication is the key to a successful relationship. When a user finds a match, the next step is to start chatting, so a sleek and fun messaging system should be an integral part of your dating website.
While designing your instant chat feature, make sure it offers the following:
An easy and fun messaging interface
A feature to send attachments — photos, videos, location
Rich emojis and GIFs
The ability to send audio messages
You should also consider features that help your users communicate comfortably. For example, Bumble allows only women to initiate a conversation.
You can take the instant chatting feature to the next level by including video chat. For instance, eHarmony has an excellent feature called video first date.
Localized Dating Features
Most of the users on dating sites eventually want to meet their matches in real life. Integrating location information into your dating website will help people find matches in their locality.
Popular dating websites offer several hyper-local dating features. For example, the missed connections feature in Match notifies users if they have crossed paths with any of their potential matches.
Dating websites like Plenty of Fish provide zip code-based searches. Features to share location also help people meet their potential matches outside the virtual world.
Tagging and Advanced Search Filters
You may have an excellent matchmaking algorithm. But some of your users might still want to find matches by themselves. That's why advanced search is an important dating website feature.
With the advanced search feature, your users can find a perfect match based on their interests, job, zodiac sign, locality, or physical traits, for example. Manual or automated tagging of user profiles makes the search even easier.
Popular online dating websites usually have such advanced search features. For example, Badoo allows users to search for matches that look like a their favorite celebrities.
Photo and Video Sharing
Photos and videos play a significant role in expressing one's personality and interests, so the option to share them are a must for online dating platforms. Most popular dating sites allow users to upload photo and video albums as a part of their profile.
Fun photo templates and filters are also excellent dating website features. For example, you could provide short videos similar to social media stories.
For example, Coffee meets Bagels provides a disappearing video feature for their users.
Relationship Assistance
Besides getting perfect matches, users also expect dating websites to be their ally in finding love. A significant percentage of users look for serious relationships, so your dating platform should help them find it.
A great blog is an essential dating website feature. You could include a wide range of articles in your dating blog, such as:
Practical relationship advice
Happily-ever-after stories
Style and fashion tips
Advice on how to determine compatibility
Member specific content like videos and how-tos
Artificial intelligence can play a significant role in relationship assistance, too. For example, Match has Lara, the virtual dating coach. She helps the users break the ice during the initial conversations.
Advanced Security and Privacy Features
With romance scams being rampant, security is a big concern for dating sites. With this in mind, there are several important security features to consider offering on your dating website:
Email/phone/social media verification while signing up
AI moderation of photos/videos to avoid profanity
Blocking of users
Reporting messages
Algorithms to identify fake profiles and spammers
Verification of profiles
It's also a great idea to set up a safety center like Tinder safety center. It will be the first point of contact for your users if they find themselves in an unfortunate situation.
Besides safety and security features, it's crucial to ensure user privacy. Users should be able to mask/reveal their data as they wish.
You should also comply with the data privacy rules and provide data encryption to avoid data leaks.
Clutter-Free Website Design and Easy Navigation
The last thing people want is a cluttered dating website that is difficult to navigate.
Beyond the dating website features mentioned, you should also make your website user-friendly. A clutter-free website design and easy navigation will make it easy for your users to meet people online.
When you plan for new features, make sure they are intuitive. People don't want complex features they don't understand.
A Large Community of Real People
Unlike many other online businesses, the success of an online dating platform is heavily dependent on its users. If you have a large community of genuine user profiles, it will attract more people. 
Implementing Dating Website Features
Now that you know the essential features of a dating website, let's see how you can implement some of these features. If you have a WordPress-based website, you'll get plenty of plugins to create a fantastic online dating website.
Creating User Profiles
We've already talked about how crucial user profiles are for the success of your dating website, but what makes a good user profile?
BuddyPress is a popular WordPress plugin to create a community-based WordPress website that also offers a profile builder with the following features:
Diverse input formats to capture the users' interests — text box, radio button, checkbox, and dropdown selector
Profile and cover photo support
Visibility setting for each field within a user profile
The ability to enrich user profiles using Add Ons like Youzify
There are also many alternatives for BuddyPress, such as Peepso, and UserPro.
Instant Chat Features
You can use WordPress plugins like YoBro to implement instant chat features on your dating website. These plugins provide all the basic features needed for instant chat, such as:
Person-to-person messaging
Photo and video attachments
A message seen option
The ability to block a user
You can also customize the generic chat features on plugins like BuddyPress, bbPress, and UserPro in order to implement instant messaging.
Matchmaking
For a successful dating website, you need advanced matchmaking features. If you use BuddyPress in particular, you can use additional plugins like MatchPress to suggest matches for your users.
MatchPress offers the following features:
Matching user profiles
Swiping or skipping profiles
Restricted messaging
Identity Verification
We've seen that dating websites are prone to many scams, so it's important to have strong security features on your website.
Verifying the identity of your users is crucial to ensure the everyone's security. Fortunately, there are several plugins that verify identity with factors like the age, email, and address of your users.
These include:
Billing and Membership Management
As a dating website owner, you need a flexible plugin for billing and membership management. After all, an easy subscription process and transparent membership features will attract more users.
Paid Memberships Pro is a WordPress plugin that gives you excellent features related to membership and billing.
Here are the main features of Paid Memberships Pro:
Unlimited membership levels
Custom profile information for membership levels
Flexible membership level pricing
One-time payment or recurring subscriptions
Multiple payment gateways and options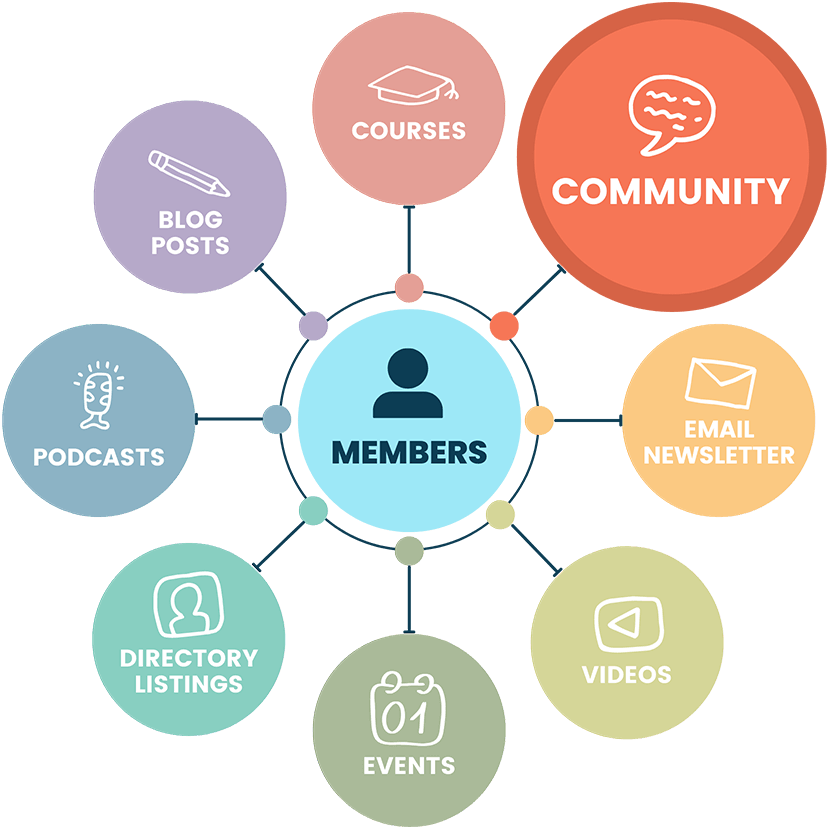 Run Your Online Community with WordPress and PMPro
Paid Memberships Pro is the most robust membership plugin to sell access to your online community on WordPress.
We always say, "Own the land your business is built on," and with an online community, this could not be more relevant. With some other hosted solutions, you don't have the same ownership.
Bring together like minds and niche groups of people while earning a reliable income through a fully customizable online business. With open source, free tools like WordPress and PMPro, you can build and grow an online community that you control.
Website Builders and All-in-One Dating Templates
Instead of building each component of your dating website individually, you can use website builders like Elementor or Appy Pie. You can also choose a fully-integrated WordPress theme for dating websites, such as Sweet Date.
Final Thoughts: Essential Dating Website Features for a Great Dating Platform
Online dating is getting popular every passing year, but the online dating industry has a lot of big players – and thus, a lot of competition.
To create a successful dating website, you should choose a small, but in-demand niche and offer great features to attract plenty of subscribers.
Remember, a dating website should provide features that make the matchmaking process:
Build a Dating Site on a Platform You Control
Are you ready to build and grow an online community that you completely control?
With Paid Memberships Pro, you can sell free and paid subscriptions to your community, benefit from a wide variety of Add Ons and integrations specifically designed for community websites.
We know that a WordPress site has tons of moving parts. Choosing the right plugins, themes, hosting, third party services, design assets, and more can feel overwhelming.
Paid Memberships Pro is the most robust membership plugin to sell access to your online community on WordPress. Learn exactly what you'll get — the plugins, the support, and the training — when you run your online community with Paid Memberships Pro.
Was this article helpful?