While virtual workouts existed before the COVID-19 pandemic, the nationwide stay-at-home orders completely changed the fitness world. Businesses were forced to take a look at their operations and quickly scale for an online audience.
In fact, 72% of sports club membership businesses now offer on-demand and livestream group workouts, up from 25% in 2019.
Even now, with in-person fitness studios slowly reopening, consumers are quick to announce they prefer merging their at-home fitness regime with the comforts of home. In other words, now is not the time to abandon your online membership model — it's time to double down on it.
If the sports club membership model seems intimidating, fear not. We've rounded up our favorite sports membership websites to inspire you.
From small yoga studios to large-scale gyms, there's a membership model your prospective subscribers are sure to find valuable.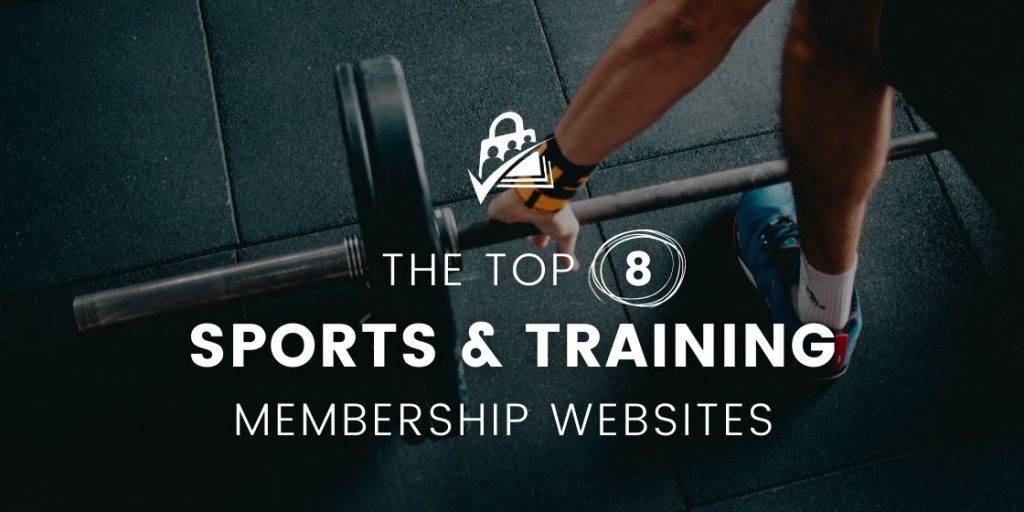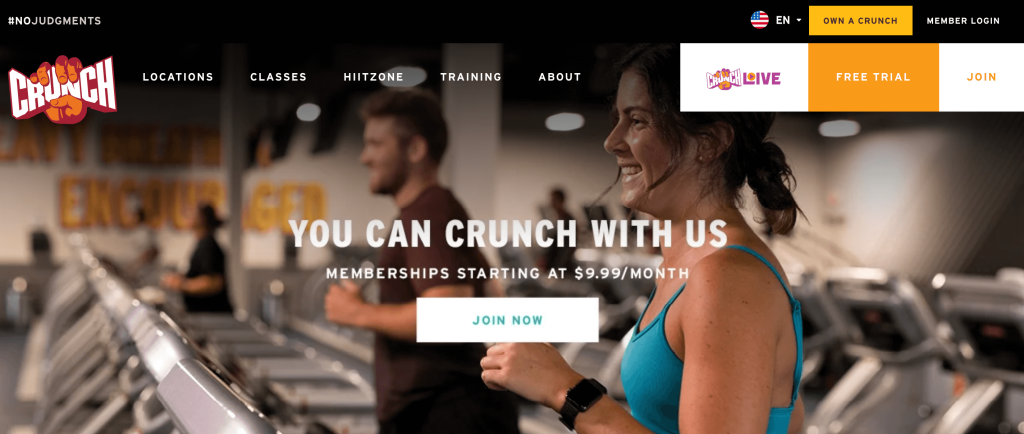 A nationwide chain, Crunch Fitness has to bring their A-game to compete with the other large-scale gyms. To adapt to the virtual world, Crunch Fitness launched Crunch Live, which boasts 85+ online workouts inspired by Crunch Gym's most popular classes.
They feature monthly and annual memberships, as well as a free trial to get subscribers in the door.
The preview videos do a great job of conveying the wide variety of classes available to paid subscribers, and the website, itself, is fun, with positive, inclusive language that feels welcoming to consumers at all fitness levels.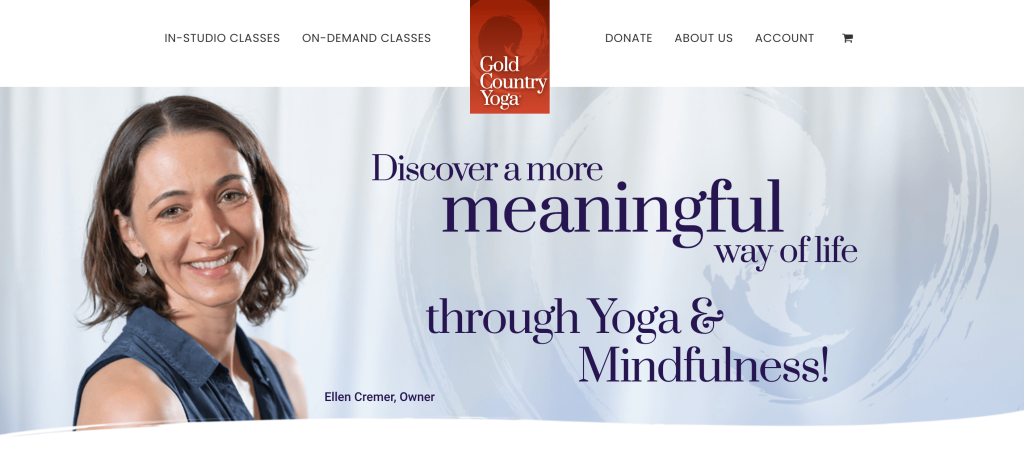 Gold Country Yoga has an ideal sports club membership home page. It features approachable content that makes it easy for Google to crawl for:
SEO elements
Testimonials that prove their value
Clear calls to action (including free classes)
The membership page is full of valuable information, like membership payment breakdowns, but there's also a helpful bulleted list about the perks of their sports club membership.
Online classes are organized concisely and marketed to a wide variety of yoga needs, including office breaks, meditation, and even yoga with cats.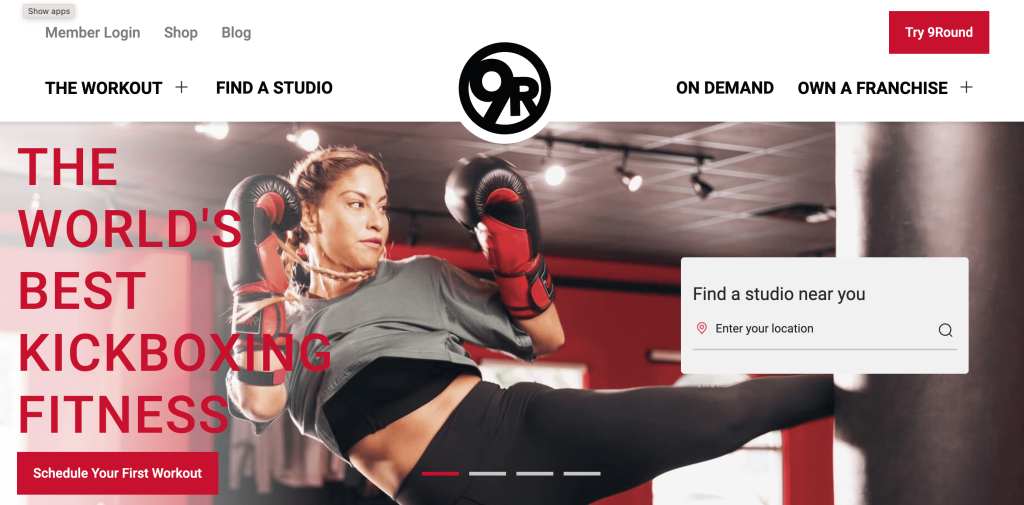 The clear messaging and bold colorways of 9ROUND's sports membership club website are enough to get anyone motivated to give their online classes a try. Classes are all 30 minutes and members can access content through a variety of platforms.
In addition, 9ROUND features a blog with a ton of SEO-friendly content that is designed to inform, as well as get new patrons onto the site.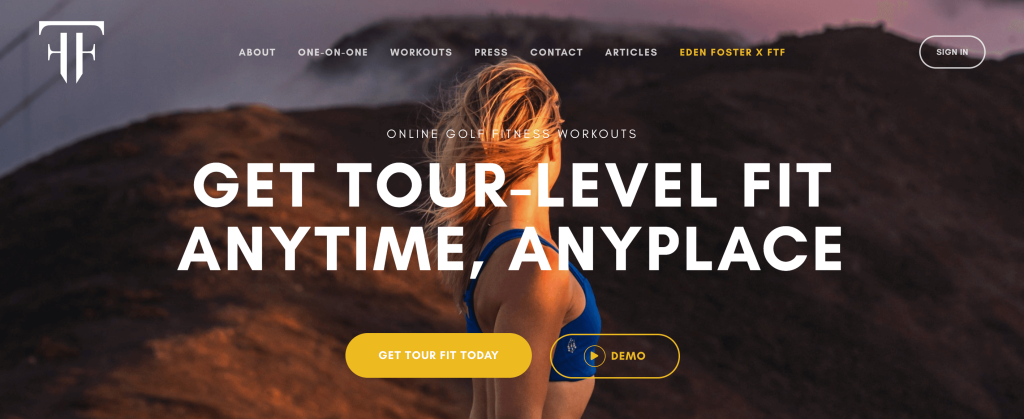 Upon arriving at the Fleischer Tour Fit landing page, visitors are immediately greeted with the sports club membership's mission statement: Move better, lower your scores, stay in the game longer.
It's a message both amateur and seasoned golfers can get behind, and a great motivator for signing up.
With three membership models broken down into clear bullet points, it's easy for users to decide what plan best fits their needs. The background images fit the overall aesthetic of the program, and the carousel depicting their press mentions demonstrates their prominence in the golf world.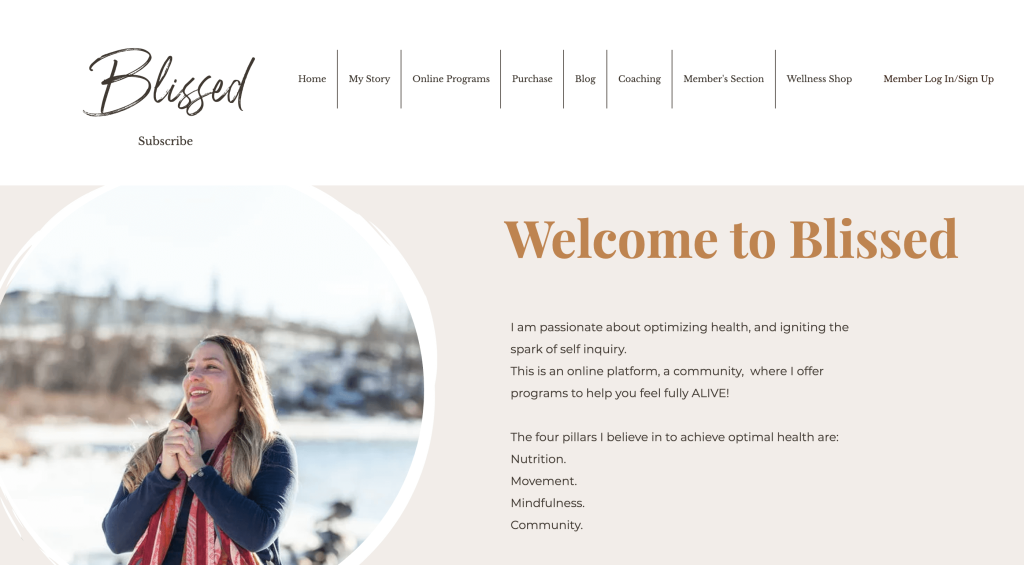 You don't have to be a huge sports club to have a powerful sports club membership page. Blissed has a clean aesthetic with a well-organized menu header.
What's really special is that they keep that community vibe with membership plan Calls to Action like "Let's do it, sister! I'm in."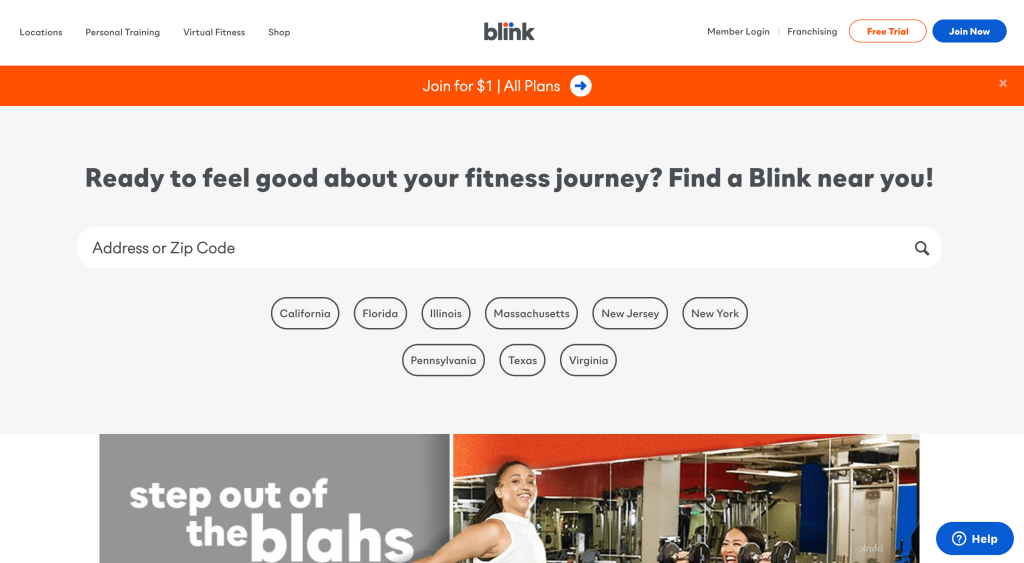 Another major sports club membership program, Blink Fitness has really upped their membership perks, including:
The Blink app (which offers a 30-day trial)
Facebook Live workouts
Virtual personal training sessions
They also include a distinctive website offering: Blink Fitness Spotify playlists. This is a great way to add value to your customers with additional free multimedia content.
From a branding standpoint, Blink Fitness utilizes bold colors that correspond to their logo, which positions the gym as a polished, professional business. It's also worth noting that Blink Fitness' FAQ page clearly outlines how to cancel your membership, which counterintuitively makes it easier for prospective members to sign up.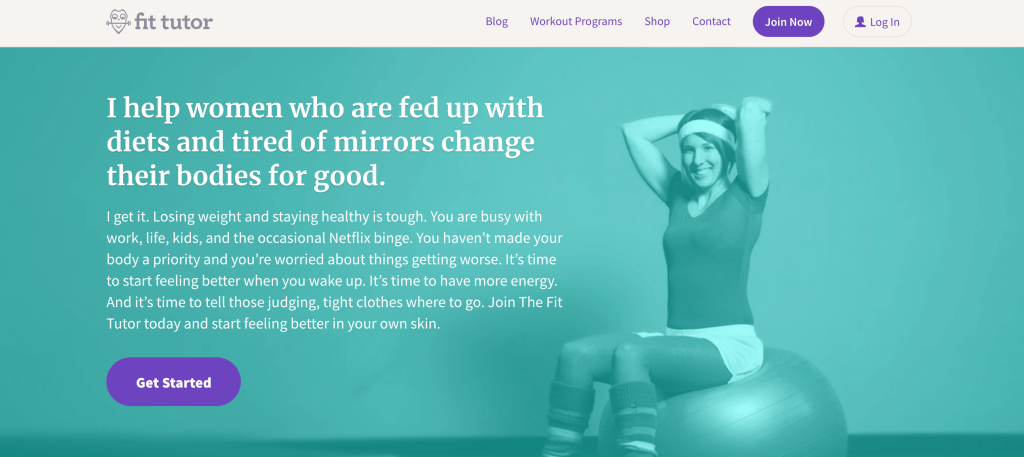 Fit Tutor is unique in that their target members are women who are fed up with dieting. The business clearly conveys this message with their home page content and images.
In addition to the plethora of online workouts, there's a Facebook community component that is a big draw for prospective members.
The FAQ content page is also useful in addressing the multiple components of the Fit Tutor sports membership program.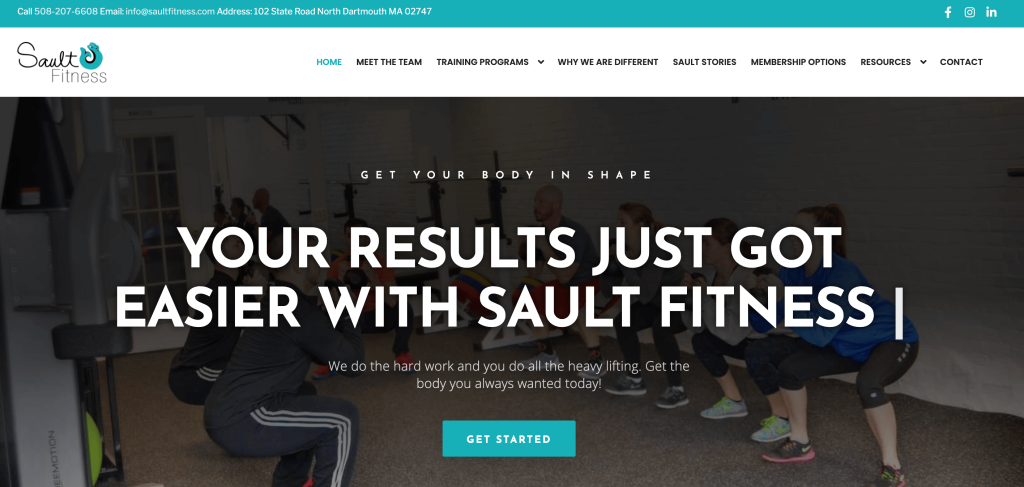 An at-home personal training and nutrition counseling program based in Massachusetts, Sault Fitness, offers three levels of memberships depending on sessions per week. The content is straightforward and appeals to fitness novices who are looking for a more holistic program to get on track.
To wrap things up
Whether you're a small or large fitness-based business, a strong membership page can take your program to the next level.
If you're looking for a system to manage your subscriptions, Paid Memberships Pro offers the most complete WordPress website membership plugin available. It's ideal for sports club membership sites that need a simple way to restrict content and manage subscriptions.
Plus, the Add Ons feature makes it easy to customize your sports club membership page to create the ultimate experience for your users.
Ready to bring your sports or fitness-related membership site to life? Get started right now with Paid Memberships Pro.