For small-business owners building their online presence from the ground up, creating a successful eCommerce platform out of an otherwise blank webpage can feel daunting.
WordPress helps simplify this process with dozens of free and customizable themes and plugins to quickly get a website up and running. However, one of the biggest challenges for small companies, after they first build their page is finding the right combination of tools that will help transform a simple website into a profitable business venture.
Learn how accomplished golfer and instructor Jennifer Fleischer successfully took her training services online using Stranger Studio's WordPress plugin, Paid Memberships Pro.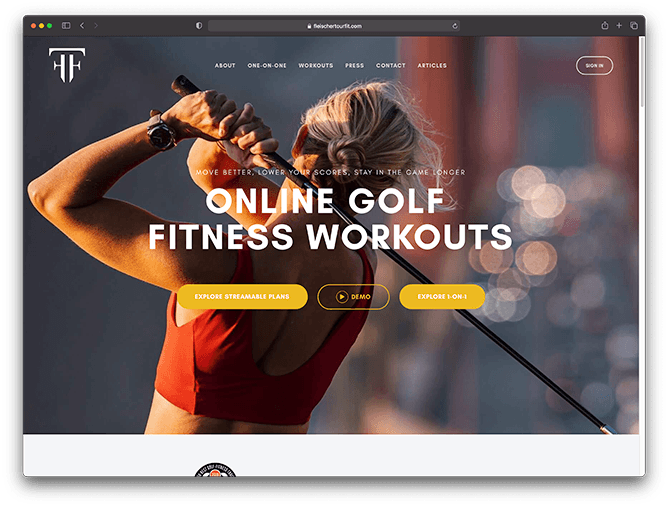 About Fleischer Tour Fit
Jennifer Fleischer spent the last decade practicing as a trainer in New York and San Francisco. After teaching her students across the U.S., she wanted to find a way to deliver effective, tour-level golf fitness exercises that her clients could do anytime, anywhere.
Jennifer's website, Fleischer Tour Fit, allows her to do just that. She offers streamable workouts that focus on improving performance, mobility, and agility, in addition to individualized training sessions and nutrition coaching. Her holistic approach helps Jennifer's clients master the ins-and-outs of golf performance while also achieving their overall health and nutrition goals.
However, before Jennifer could get Fleischer Tour Fit off the ground as a successful online training service, she needed the tools that would help her turn her vision into a reality.
The Challenge: Offering Tiered Subscription Options
Based on the nature of her business model and the variety of training programs she wanted to offer, Jennifer was looking to create a subscription website.
The increasing popularity of subscription websites only goes to show how innovation and technology are taking small businesses to the next level. By using online gates that limit access to content by requiring payment or some form of membership, small-business owners like Jennifer are able to generate revenue from the valuable information they're sharing online.
Membership websites have become especially popular within the fitness industry, as more consumers than ever are looking for ways to improve their health and well-being from the comfort and safety of home.
For more niche athletic communities like golf, yoga, and pilates, these subscription platforms are helping instructors to reach wider audiences than just their local communities. Plus, personal trainers can now work from home, offering their clients a curated program as an entirely virtual experience.
To be successful, content creators like Jennifer need to have the tools to give their users specific access based on their membership. Additionally, they must also have a way to easily manage varied recurring billing schedules.
The Solution: Building a Membership Site with PMPro
Half the battle when creating a successful subscription website is offering quality, premium content that users are actually interested in and are willing to pay for. But, as a long-time golf instructor who had already been listed in Golf Digest's 50 Best Golf-Fitness Trainers in America, Jennifer had that part down.
After deciding on the name and vision for her site, Jennifer needed the final piece that would help her turn her experience as a trainer into a successful WordPress membership website: a membership management plugin. These tools allow website owners to grant users specific access to premium content, such as Jennifer's instructive videos, based on their membership level.
Stranger Studios' product Paid Memberships Pro offered all of the tools the team at Fleischer Tour Fit needed to start, manage, and grow their membership site. With over 100 thousand WordPress sites running Paid Memberships Pro, it can be customized to fit any website's needs.
Paid Memberships Pro is the only WordPress membership plugin that helps you with custom code when you need it. Take a look at the Recipes section of the blog to get a feel for what we've already put together.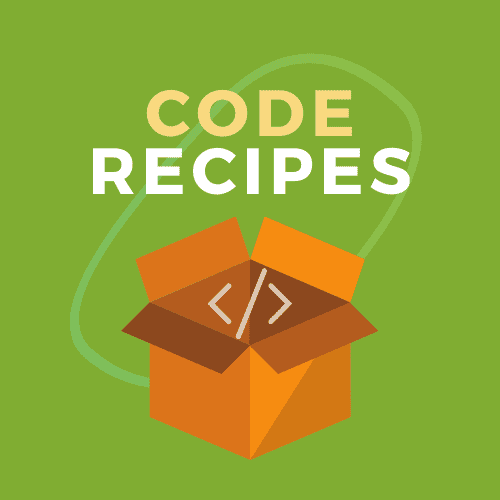 Through Stranger Studios' membership management plugin, Fleischer Tour Fit could become a profitable membership website, as Jennifer now had the ability to:
Hide content from unregistered site visitors and limit access by membership level.
Manage member subscriptions and recurring payments.
Streamline user registration using custom profile fields and other robust member management features.
With a variety of Add Ons and additional features available, PMPro helped to enhance the member experience for Jennifer's clients while giving her all of the tools she would need to successfully manage her new site.
The Results: Bringing Golfing Expertise to the World Online
Marisa Wilson, the web developer behind Fleischer Tour Fit, has been using PMPro for the last 6 months.
She uses PMPro to protect site content including workouts, which feature custom routines published every week. Marisa also utilizes the solution to customize the membership accounts, levels, and login templates.
Today, as a successful membership website, Fleisher Tour Fit now uses PMPro to offer a variety of different subscriptions on their WordPress membership website:
Basic Subscription Plan. Through the Mailchimp integration Add On, members receive weekly workouts delivered directly to their emails. At this tier, subscribers also have access to the golf fitness article library at a monthly price of $9.99.
Premium Subscription Plan. Not only do these members receive Jennifer's weekly workouts as well as the articles, but they also have access to the Tour Fit archives. At a price of $14.99/month billed annually, they are able to revisit previous workout programs and premium content to create a custom and in-depth exercise library on their own.
All-Access Subscription Plan. The all-access plan offers the benefits from the premium plan, but with additional free access to quarterly live golf fitness workouts. The top-tier membership offering is priced at $19.99/month, billed annually.
For small-business owners like Jennifer, there are several benefits to the membership site model. They help generate a steady stream of income through recurring billing and provide a higher rate on return for the work you put into your premium content. Membership sites also inherently help establish your authority in your industry, as users will recognize your content is more valuable than the free options available online.
With PMPro, Jennifer was able to launch a brand-new complementary business that she had been dreaming about for years. Now, she's able to take her impressive golfing experience online, giving her users the one-on-one training she had always hoped to deliver.
Creating a Small Business Online
Paid membership sites have helped small-business owners and content creators around the world reach new customers in more meaningful ways than ever before.
At Stranger Studios, we offer the most complete WordPress membership plugin available to businesses that need an easy way to restrict content and manage subscriptions. Through our Add On services, you can even add new features, functionalities, and integrate with third-party services as needed to create the exact experience you hope to deliver to your users.
If you are interested in creating a membership website or have any additional questions about Paid Memberships Pro, contact our team today.
---
We want to showcase your membership site.
Do you run a successful membership site that uses Paid Memberships Pro? Your case study helps thousands of fellow entrepreneurs, while also giving your business loads of exposure through multiple marketing channels.
We also feature testimonials with your business name, URL, and comments throughout our website. Submit your testimonial here.
Was this article helpful?