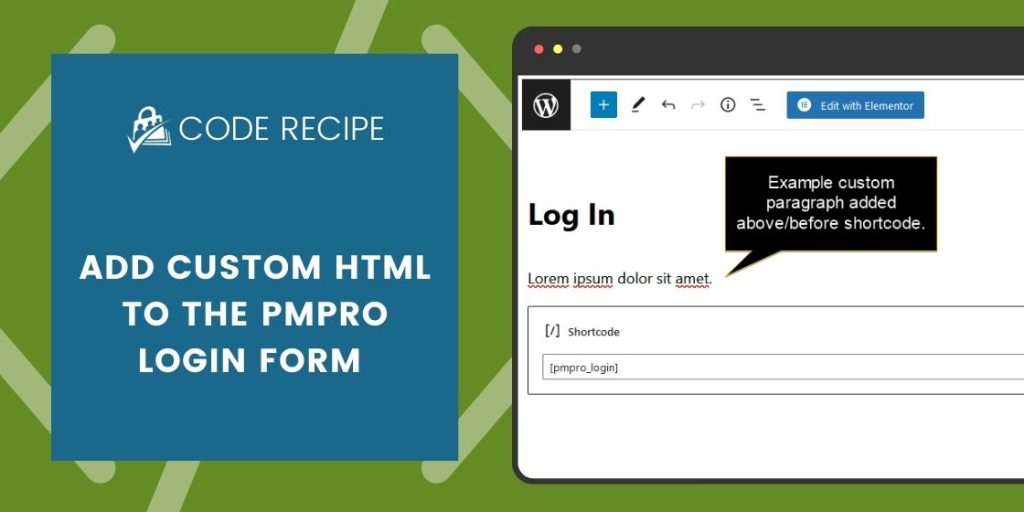 The PMPro Log In page displays a login form that your members will use to log into your site. It's also where your users will go for password recovery.
To add content above the login form, add either a builder block above (or before) the block that contains the pmpro_login shortcode. To do this using the WordPress block editor, simply place a content block (e.g paragraph or image) beforehand.
This recipe enables developers to add content to the login form programmatically with custom HTML.