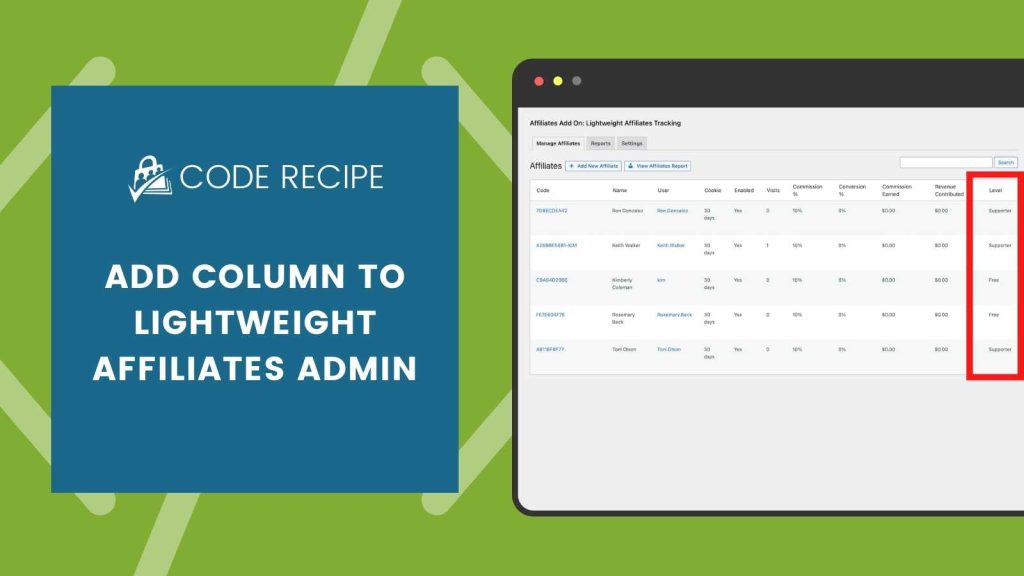 The Lightweight Affiliate Tracking Add On for Paid Memberships Pro creates unique affiliate codes assigned to your affiliate users.
By default, admins can view active affiliates under the Memberships > Affiliates admin page. This page shows the name, user, affiliate code, whether or not the affiliate is enabled, conversions and visits.
In this code recipe, we show you how to add a new column to the Affiliates dashboard that contains the affiliate's membership level (if active).