Increasingly, consumers are getting their news online. For news outlets around the world, this has led to the rising popularity of online editions. Subscription models have gone beyond print-only into the realm of digital-only — and, as print-only circulation is dropping, digital is only continuing to grow.
The Mail & Guardian (M&G), a South African weekly newspaper, has been no exception to this cultural shift. Learn how this news organization was able to make a successful digital transition after initially struggling to pivot its subscription strategy.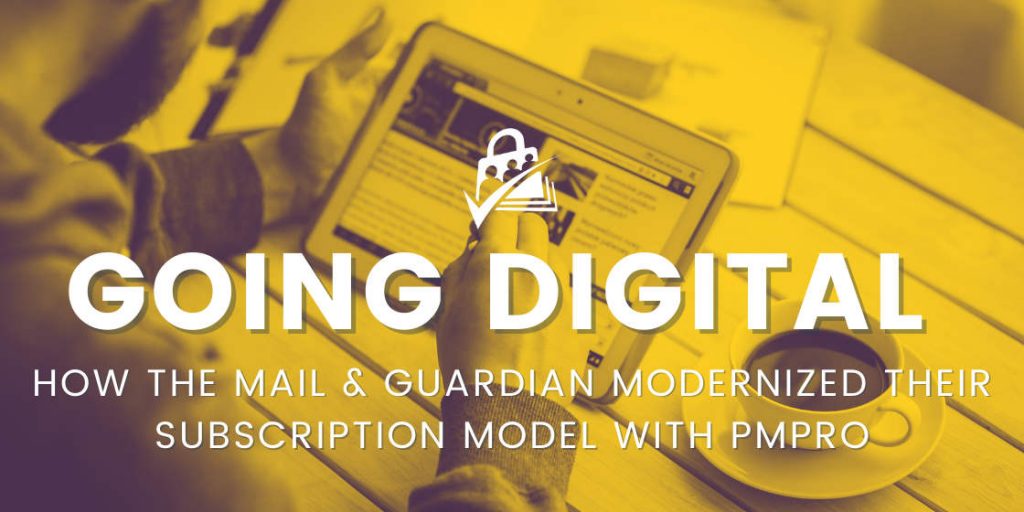 About the Mail & Guardian
The M&G is one of South Africa's leading national news organizations. First founded 35 years ago, the newspaper has a proud history of fighting against apartheid, corruption, and social injustice throughout its existence. It's now expanded even further, focusing on political analysis and investigative reporting as well as Southern African news, local arts, music, and popular culture.
The M&G has had an active readership since its very first edition and is supported through a traditional subscription model, publishing a new issue for subscribers each week. However, over the past few years, they've struggled to move toward a digital publication model, finding it challenging to generate a consistent revenue stream from their content online.
Historically, the M&G is a smaller, independent print organization, and they initially lacked the resources to compete online. However, in early 2020, they launched a new strategy to change that.
---
The Challenge: Succeeding in a Highly Competitive Space
At the beginning of 2020, the M&G began to focus their resources on growing their digital subscriber base and winning back readers with an improved user experience.
To execute this new strategy, the group moved their original website to WordPress, which offered the plugins they needed to better manage a digital subscription model. While they were now on the right platform, the M&G was still facing a massive challenge: the state of the industry itself. On a global level, digital ad revenue is on a decline, and consumers have become more accustomed to accessing free content on an instantaneous basis.
"Not even the Guardian or the New York Times can effectively compete with Google and Facebook," said Adam Oxford, web developer at the M&G. Large, multinational news organizations are investing substantial resources each month to improve their services. Such investments, said Oxford, were "way beyond" the funds available to the M&G.
To succeed, the M&G needed a cost-effective solution that would help them in creating a user-friendly, digital experience for both new and old readers.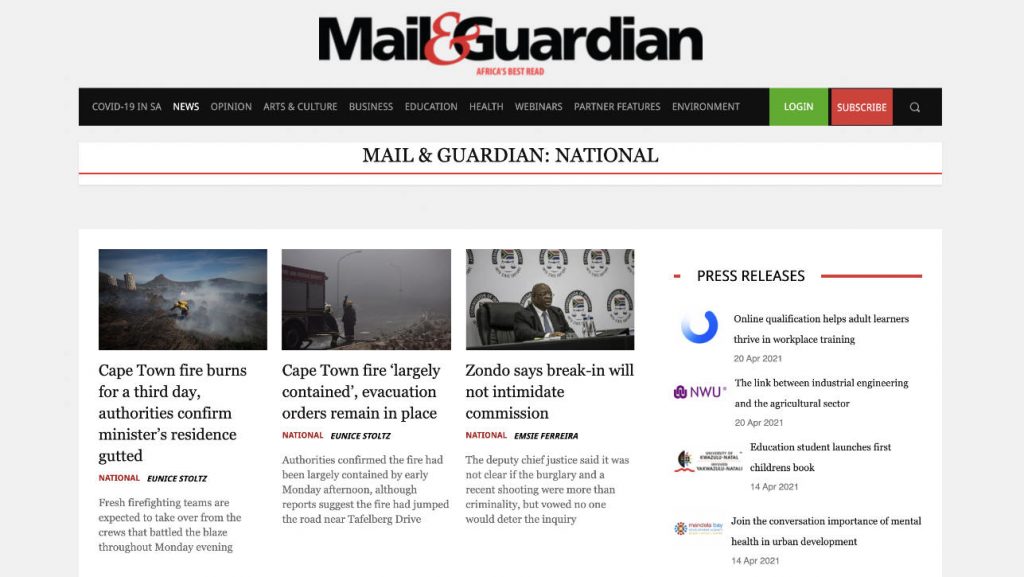 ---
The Solution: Deploying Paid Memberships Pro
Initially, PMPro appealed to the M&G based on its pricing as well as its usability as an integrated payment gateway that would work with South African Currency. However, since using the plugin for the past year, the flexibility it offers has become one of its leading features for the news group.
With a variety of Add Ons and other solutions available, PMPro helped to enhance the user experience for the M&G's readers while giving them all of the tools they needed to successfully manage their new website. Oxford explains that PMPro has given his team "an incredible amount of flexibility to learn about [their] subscribers and test new features and offers."
In addition to using PMPro's integration with Advanced Ads Pro to manage ads on restricted membership content as well as to target visitors' membership levels, the M&G makes use of several other Add Ons, including:
Limit Post Views: Restricts the number of times non-members can view posts on a site.
Mailchimp: Adds users to audiences based on their membership level and allows opt-in lists at checkout or while editing profile information.
Gift Membership: Allows readers to purchase gift codes for customized levels at checkout.
The result? The M&G has successfully grown its subscriber base over six times since launching its new strategy using WordPress and PMPro.
Through the three different payment tiers offered (a monthly and an annual digital-only subscription, as well as a yearly digital-print option), subscribers are able to unlock exclusive content, newsletters, and webinars all while supporting independent journalism.
---
Leveraging Subscription-Based Websites for the News
Paid membership site models offer news organizations like the M&G the opportunity to grow their subscriber base more than ever before.
By restricting access on a members-only basis, readers are encouraged to subscribe to and continue reading high-quality reports and premium content. There are several benefits to the membership site model for small news organizations. They help generate a steady stream of income through recurring billing and provide a higher rate on return for the work journalists put into premium content.
Membership sites also inherently help establish journalistic authority, as readers will recognize paid content is more valuable, and oftentimes, more trustworthy, than the free options available online.
At Paid Memberships Pro, we offer the most complete WordPress membership plugin available to businesses that need an easy way to restrict content and manage subscriptions. Through our Add Ons, you can even deploy new features, functionalities, and integrate with third-party services as needed to create the exact experience you hope to deliver to your users.
If you are interested in creating a membership website or have any additional questions about Paid Memberships Pro, contact our team today.
---
We want to showcase your membership site.
Do you run a successful membership site that uses Paid Memberships Pro? Your case study helps thousands of fellow entrepreneurs, while also giving your business loads of exposure through multiple marketing channels.
We also feature testimonials with your business name, URL, and comments throughout our website. Submit your testimonial here.
Was this article helpful?