Paid Memberships Pro has rolled out version 2.12.1, and with it comes a slew of new features, enhancements, and bug fixes to elevate your membership site experience.
The most exciting feature in this release is an improved, completely native compatibility with LifterLMS, a WordPress LMS plugin used by thousands of PMPro sites.
Keep ready for a summary of what's new in this update as well as a complete changelog.
Please update Paid Memberships Pro from the plugins page of your WordPress dashboard. You can also get the latest version of PMPro here or version 2.12.1 specifically here.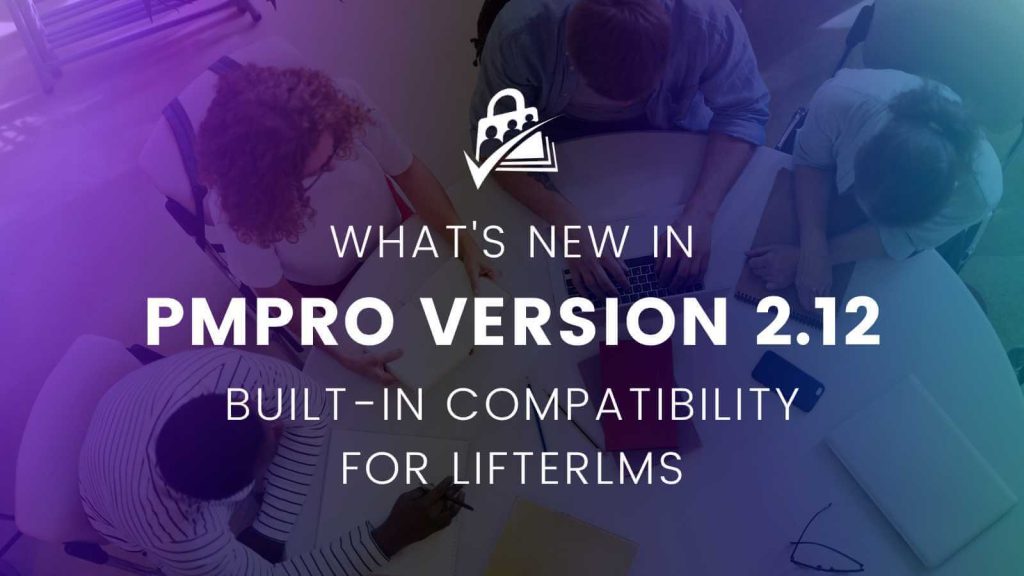 New Features and Enhancements in PMPro v2.12
The enhancements in this update have been substantial and user-centric. Below is a high level overview of the updates in this latest release:
In essence, PMPro v2.12 is designed with user experience at its core. From seamless integrations to significant enhancements and critical bug fixes, this update is set to make the journey of managing memberships more intuitive and hassle-free.
LifterLMS Integration
PMPro now seamlessly integrates with LifterLMS, making the setup process between the two plugins smooth and straightforward. You can now run Paid Memberships Pro and LifterLMS in a compatibility mode, which lets PMPro handle all checkouts, memberships, restrictions, and user fields.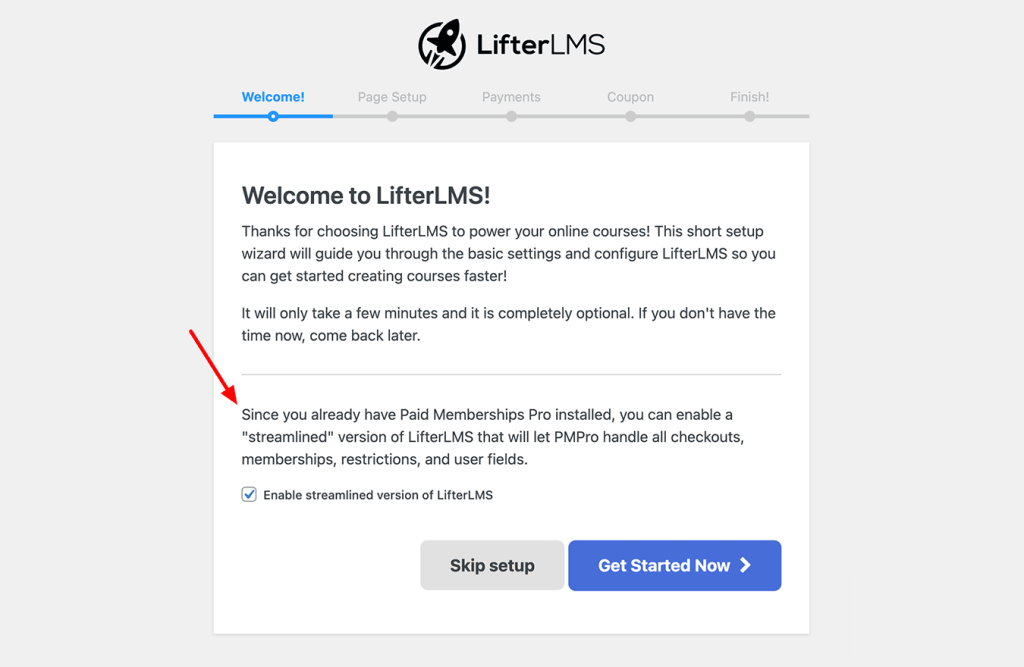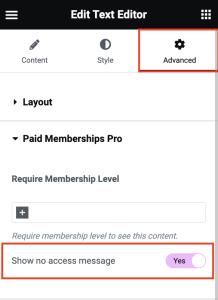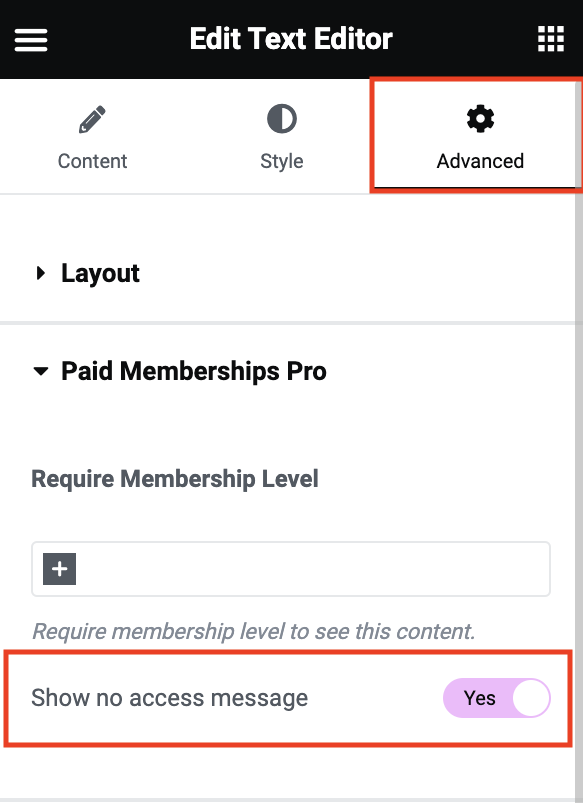 Page Builder Compatibility Improvements
Whether you're using Elementor or Divi, you can now enable the "no access" messages restricted content, ensuring that users are always well-informed.
Reducing Admin Notifications and Improving the Admin Experience
Admin users will appreciate a thoughtful change on the dashboard. On their first visit to a PMPro dashboard page, non-security notification banners will be delayed by a week, reducing the initial information overload.
Additionally, for better data analysis, the "Active Members Per Level" metric has been refined to exclude deleted users, and new capabilities have been introduced to aid in exporting various report data.
Improved Compatibility with BuddyPress and BuddyBoss
v2.12 now terminates subscriptions when a user deletes their account via BuddyPress or BuddyBoss platforms. This ensures that membership management remains streamlined and accurate.
Continued Focus on Accessibility
We've update the headings on the Membership Account page to use h2 level tags, improving hte overall heading hierarchy for accessibility.
In conclusion, PMPro v2.12 aims to streamline the user experience and reduce friction in membership management. With better integration options, refined user interfaces, and critical bug fixes, this update ensures your membership site runs smoother than ever. Update today and elevate your member's experience!
Full Changelog For v2.12
FEATURE: Added integration with LifterLMS to streamline setting up that plugin when Paid Memberships Pro is active.
ENHANCEMENT: A "no access" message can now be set when restricting Elementor widgets.
ENHANCEMENT: A "no access" message can now be set when restricting content with Divi.
ENHANCEMENT: Added pmpro_stripe_checkout_session_parameters filter.
ENHANCEMENT: Now delaying non-security notification banners for 1 week the first time an admin user visits a PMPro dashboard page.
ENHANCEMENT: Now showing a modal with instructions for setting up webhooks after linking an account through Stripe Connect.
BUG FIX/ENHANCEMENT: Removed associative array check in the pmpro_get_label_for_user_field_value() function to ensure that user-friendly values are always returned.
BUG FIX/ENHANCEMENT: Updating the "Active Members Per Level" to ignore deleted users.
BUG FIX/ENHANCEMENT: Added a new capability pmpro_loginscsv for exporting the login report data and a new capability pmpro_reportscsv as a fallback for exporting all report data.
BUG FIX/ENHANCEMENT: Fixed issue where subscriptions weren't cancelling when users deleted their own account using BuddyPress or BuddyBoss.
BUG FIX/ENHANCEMENT: Use wpautop() for membership confirmation message. This fixes an issue where Elementor and possibly other solutions were not honoring the \n as paragraphs.
BUG FIX: Fixed post restriction logic for posts that are in multiple categories.
BUG FIX: Fixed an issue where extra checkout fields weren't being displayed correctly in admin checkout emails.
BUG FIX: Updated login functions to broken links from potentially being generated.
BUG FIX: Fixed styling for h2 tags on the Membership Account page.
BUG FIX: Fixed the ID parameter in the pmpro_manage_discount_code_list_custom_column filter.
BUG FIX: Fixed issues where suggested Add Ons would not show in setup wizard if the site type was not specified.
BUG FIX: Fixed the timing of the pmpro_discount_code_used filter when processing a Stripe Checkout payment.
BUG FIX: Fixed issue where only the first page of orders was showing up when searching orders.
BUG FIX: Fixed issue with some DB setups where levels couldn't be added to the table.
REFACTOR: Updated enum columns in database to varchar.
Full Changelog For v2.12.1
v2.12.1 of Paid Memberships Pro includes a single bug fix for password resets.
BUG FIX: Fixed issue where password reset attempts may incorrectly show that the user's password reset key is invalid.
Was this article helpful?