Think about the last time you were handed a business card. Did you log the contact information into your phone the second you had the chance? Or, did it make its way into your wallet, never to be seen again?
If it played out more like the second scenario, don't worry — we've all been there.
According to Adobe, 88% of all business cards get thrown out in less than a week. For those that do make it past those first seven days, the number of sales generated generally only increases by about 2.5% for every 2,000 cards handed out. Ouch, right?
Only Card, the business card for the 21st century, has set out to change that.
Learn how they're using a multi-tiered membership website to put an end to paper waste and help entrepreneurs get their name out there. It's as simple as tap, add, and connect.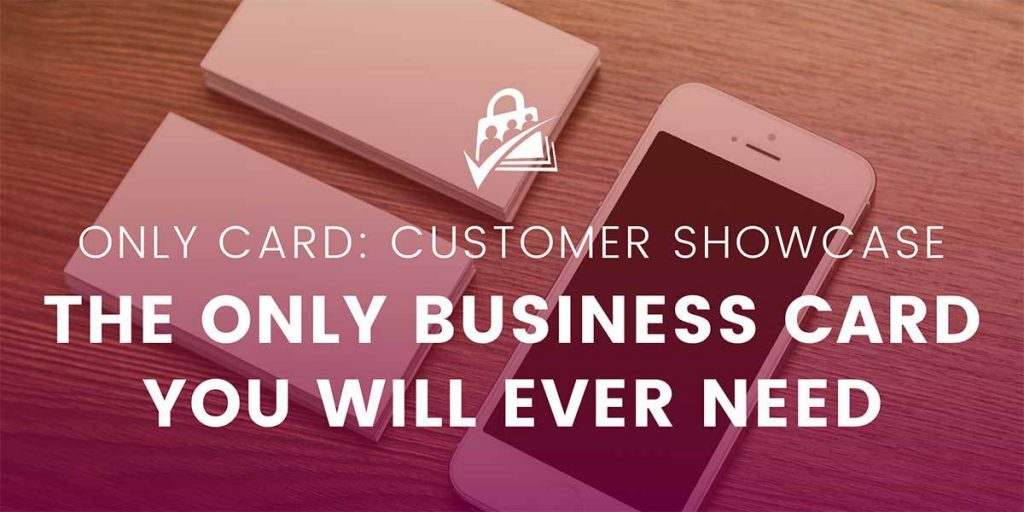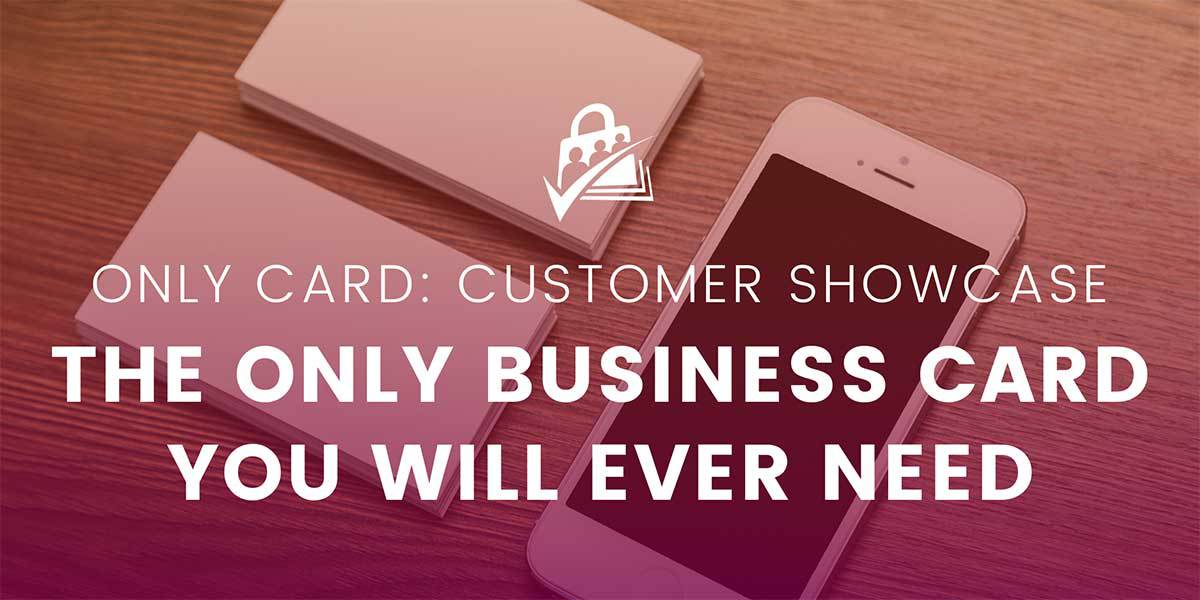 About Only Card
Only Card markets itself as a simple and effective way to introduce your business to new customers. As the team sees it, once they set up a profile, Only Card is the only business card professionals will ever need.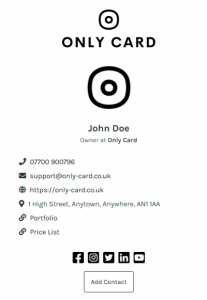 Say goodbye to long wait times at the print shop only to find out the colors you picked don't look quite right in person.
All users have to do to set up their card is add their information to the app. This can be as straightforward as their primary contact details or as in-depth as their key skills, social media information, website details, and even a live link to their portfolio. Think of it as a digital business card and a mobile resume. And, with options to customize freely, it's easy to create branding that speaks to the user's unique professional profile.
Once setup is complete, another individual simply has to tap the user's phone with the app open. From there, they can automatically download all of the information stored on the card.
Only Card launched at the start of 2021 — yes, amid the pandemic and lockdowns that spanned the globe. However, as the team at Only Card sees it, the timing couldn't have made more sense.
"[Entrepreneurs] are working every hour imaginable trying to keep [their] business going," explained the team in their launch day blog. It seemed that overnight, having a means to support contactless interactions became more important than ever.
The Only Card team saw how critical it was for professionals to have a way to spread awareness, engage customers, and convert more sales. Especially when that all-important first impression and a firm handshake weren't necessarily possible.
On top of all that, Only Card was founded with ethical sustainability at its heart. For every digital card sold, the team has made a pledge to plant a tree in an effort to offset waste created by the traditional business card.
Leveraging Paid Memberships Pro
The founders of Only Card first came to their developer with just a concept. They had the card technology ready to go but needed a back-end solution to work alongside it.
The group came to the agreement that they needed a solution that allowed subscriptions and enabled a user to create a custom profile. After doing the research, the answer was clear. Paid Memberships Pro offered the complete solution they needed with a single plugin.
The other major benefit of PMPro is that it integrates flawlessly with the other plugins the Only Card uses for security and search engine optimization, making for a seamless user experience.
One of the primary features of PMPro leveraged by the team is custom user fields. This robust feature enables them to add additional fields for completion during membership signup. Fields can be collected at membership checkout, on the user's profile, or for administrative view-only, giving full flexibility to the development team.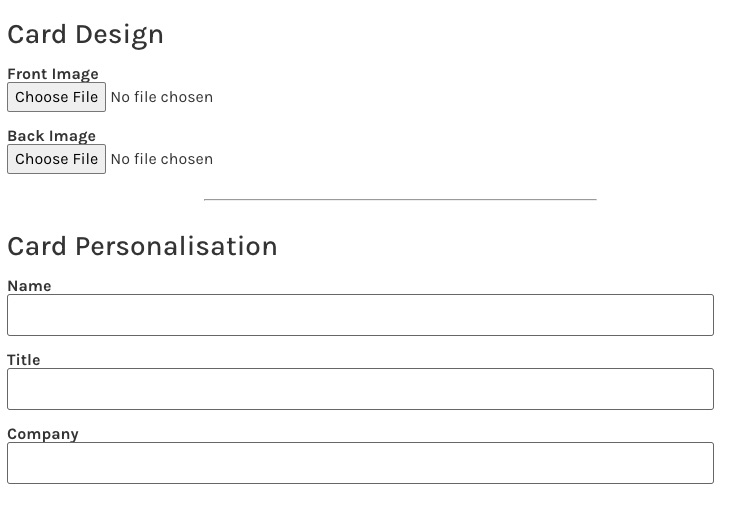 Additionally, Only Card uses multi-tiered memberships with varying payment plans to offer their users total reign over their card branding:
Standard: With the company's most affordable plan, users can select a default card that comes in a range of engaging and brand-friendly colors.

Custom: On the next payment tier, users are able to take their branding a step further and upload the image of their choice to the front and back of their business card.

Plus: Both the standard and custom options come with the ability to further upgrade the plan, allowing users to add their company name and title to their actual Only Card.
Once the website was made, the only challenge was ensuring that the contact details the user added were able to be downloaded from their profile page using a vCard QR code. After a little bit of testing to be certain all of the data ended up in the correct fields, Only Card was ready to launch.
Paid Memberships Pro enabled the team to develop and deploy their solution quickly and with ease.
Creating Your Own Membership Website
For innovative start-ups like Only Card, all it takes is a concept to get the ball rolling. Once the creators of Only Card had their idea, they quickly got to work with their development team to bring it to life.
We're proud to offer customers the most complete WordPress membership plugin available to online businesses that need an easy way to restrict content and manage subscriptions.
With our Add On services, users can add new features, functionalities, and integrate with third-party services as needed to create the best experience possible for their own users.
If you're interested in creating a membership website of your own or have any additional questions about Paid Memberships Pro, contact our team today.
Was this article helpful?