v1.9.4 of Paid Memberships Pro introduced a table-free checkout page, improving the usability and display across device types and themes. This new layout placed the form's input labels on their own line, above the input field.
The recipe below includes the necessary CSS to display these labels inline with the form inputs for large displays only.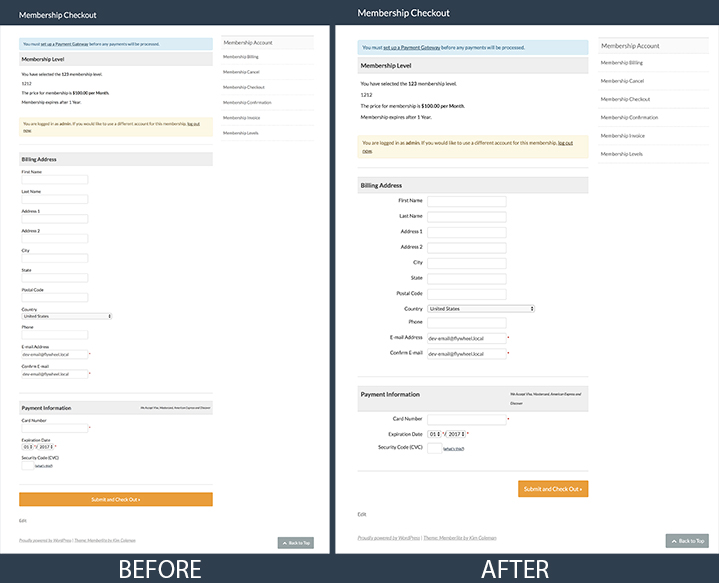 ---
The Code Recipe
You can also add this CSS directly into the 'Additional CSS' area of your WordPress Customizer. This is accessed via Appearance > Edit CSS in the WordPress Dashboard.