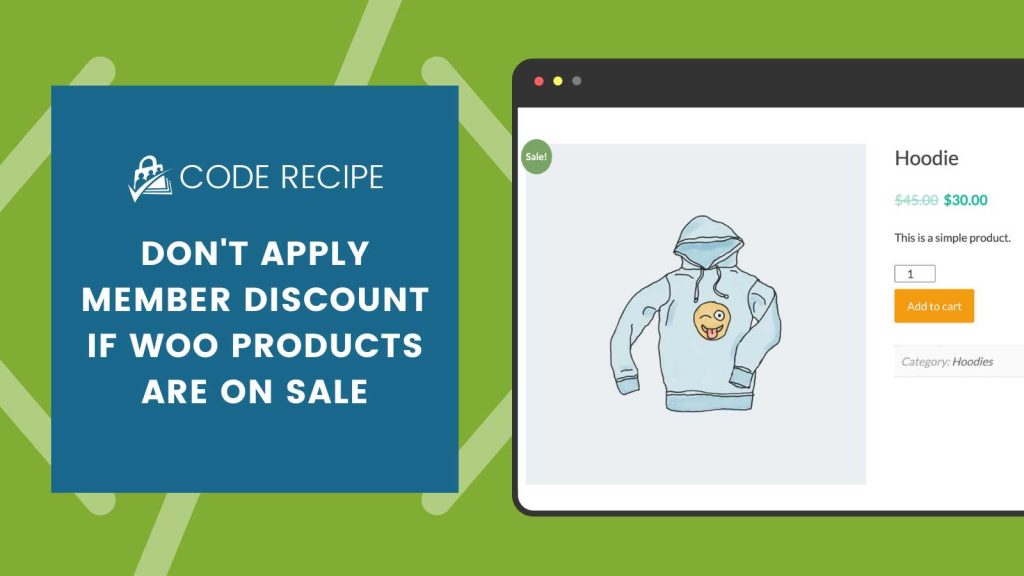 Our WooCommerce Integration allows you to integrate your membership site with WooCommerce to offer members-only product discounts as a global percentage off or per-product.
WooCommerce itself also lets you set a product to be 'on sale'. If you've also added a global discount for members, your site might be doubling up the markdown for certain users.
What if you do not want to apply the member discount when you put a sale price on WooCommerce products?
This code recipe will allow you to exclude any WooCommerce product with a sale price from receiving the members-only discount.