One person's bargain is another person's splurge. Being able to sell to both of them is just one of the benefits of tiered pricing.
Tiered pricing is a tried-and-true revenue-boosting strategy for more than just membership websites. Think about cars, for example: General Motors sells Chevrolet, GMC, and Cadillac SUVs.
Chevy targets a different, more cost-conscious market than Cadillac. Tiered pricing allows GM to serve both markets.
If you don't use tiered pricing for membership sites, you could be leaving money on the table. Car dealerships that only sell to Chevy customers are missing out on the extra money a Cadillac buyer is willing to spend. If you only sell to high-end customers, you'll scare away the people looking for a more economical option. 
Keep reading to learn about the benefits of tiered pricing and tips for implementing them on your membership site.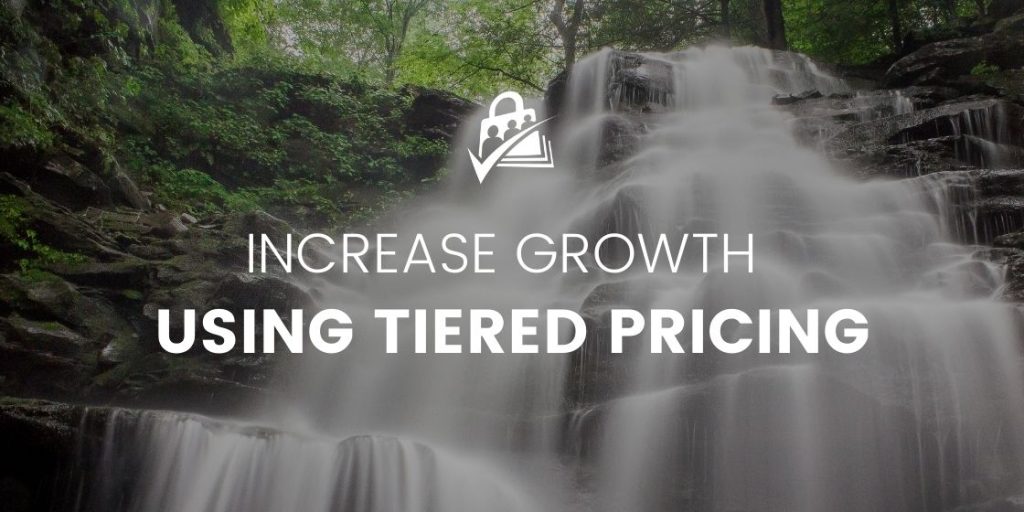 Benefits of Tiered Pricing
Aside from the added revenue, let's talk about why you would want to add tiered pricing to your membership site. Tiered pricing can help your membership site by:
Diversifying your customer base. Tiers remove barriers to entry, making your membership available to a wider audience. Consider adding a free trial or a free tier in order to bring in users that you can later upsell to a paid plan.
Enabling personalization. Tiers allow you to curate a member's experience based on their preferences and subscription type.
Expanding business offerings with low risk. You don't have to create something from scratch; Tiers allow you to add new products by tweaking your current offerings.
Types of Membership Tiers
Unlike General Motors, membership sites can't add heated leather seats to justify a higher price tier. Alternatively, membership sites can distinguish their tiers by quantity and quality.
Quantity-Based Membership Tiers
Quantity tiers are sold based on the number of things included. This could be the number of users, features, or services, for example.
A graphic design service might sell membership packages based on the number of design projects you get monthly. If you offer online courses, you could sell packages based on the number of courses someone could access each month.
Quality-Based Membership Tiers
Quality tiers are based more on the level of service the member receives.
Examples of quality tier perks include:
Turnaround time
VIP support queue
Early access to content or products
Exclusive discounts
Private community access
If you run a content-based subscription, members who pay for your high-priced tier could get early access to new content.
Even service companies like plumbers or heating and air conditioning companies use these subscription models. In this example, the general customer who wants their A/C fixed is using the free tier. Then, there might be a yearly or monthly subscription tier for a maintenance plan that includes a system tune-up, priority access for service calls, and a 10% discount on repair work.
Tips for Adding Tiered Pricing to Your Membership Site
If you're ready to add membership tiers to your site, follow these best practices:
Label them clearly. People need to understand what their options are. Also, don't get too cutesy with your tier names, or people might not know which is which.
Highlight a specific tier. Push people toward your preferred tier. Pick the tier that will convert the best and highlight it.
Limit your selection. Too many choices are overwhelming and can cause customers to bounce before buying.
Listen to your members. Ask your members what features they want and what they're willing to pay extra for.
Watch your margins. Budget for what the additional service or features of a new tier will cost you. Set your pricing accordingly, so you make a decent profit.
Launch with structure and support. Make sure you can fulfill the promises of your new membership tiers.
Examples of Tiered Pricing on Membership Sites
Let's look at few examples of membership tiers in action.
Paid Membership Pro
We'll start with the one that's near and dear to our hearts: our own membership plans.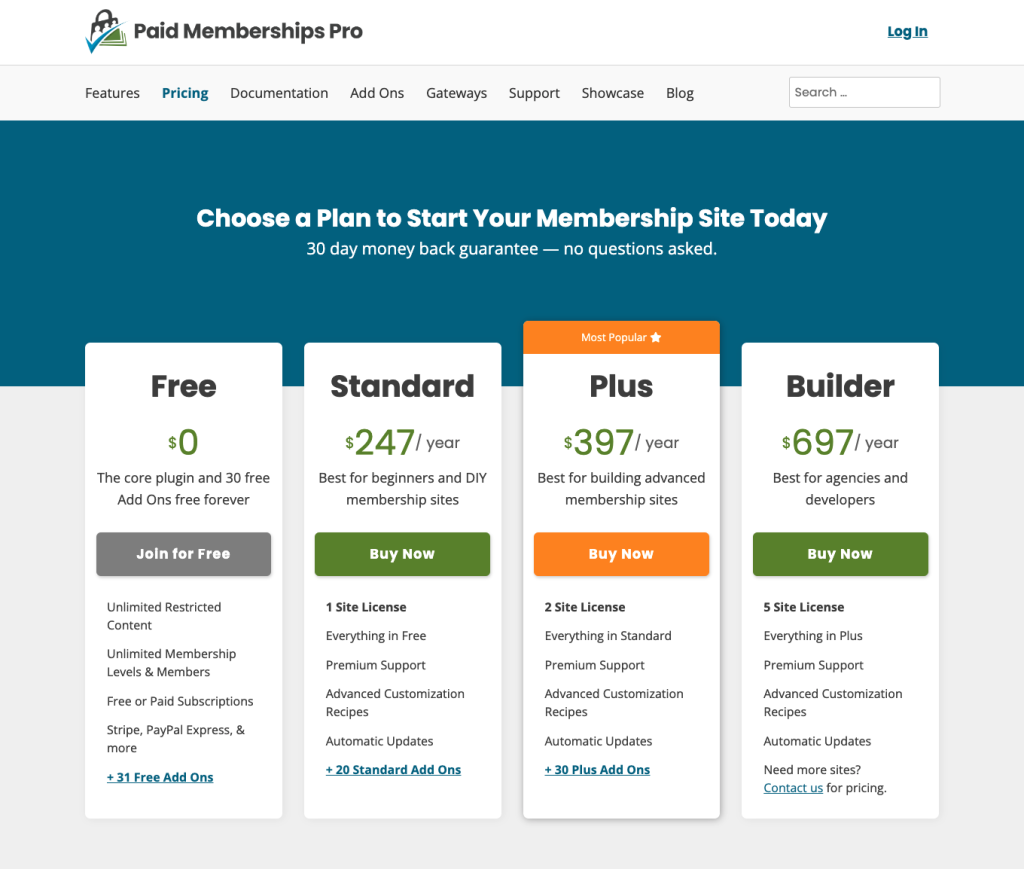 Notice that we offer a free plan, which gives people a no-risk way to try out our plugin. We've also highlighted our most popular plan—the Plus plan—which includes two site licenses and additional add-ons. 
Fleischer Tour Fit
Jennifer Fleischer's membership site Fleischer Tour Fit provides golf fitness workouts that customers can stream online, individualized training sessions, and nutrition coaching.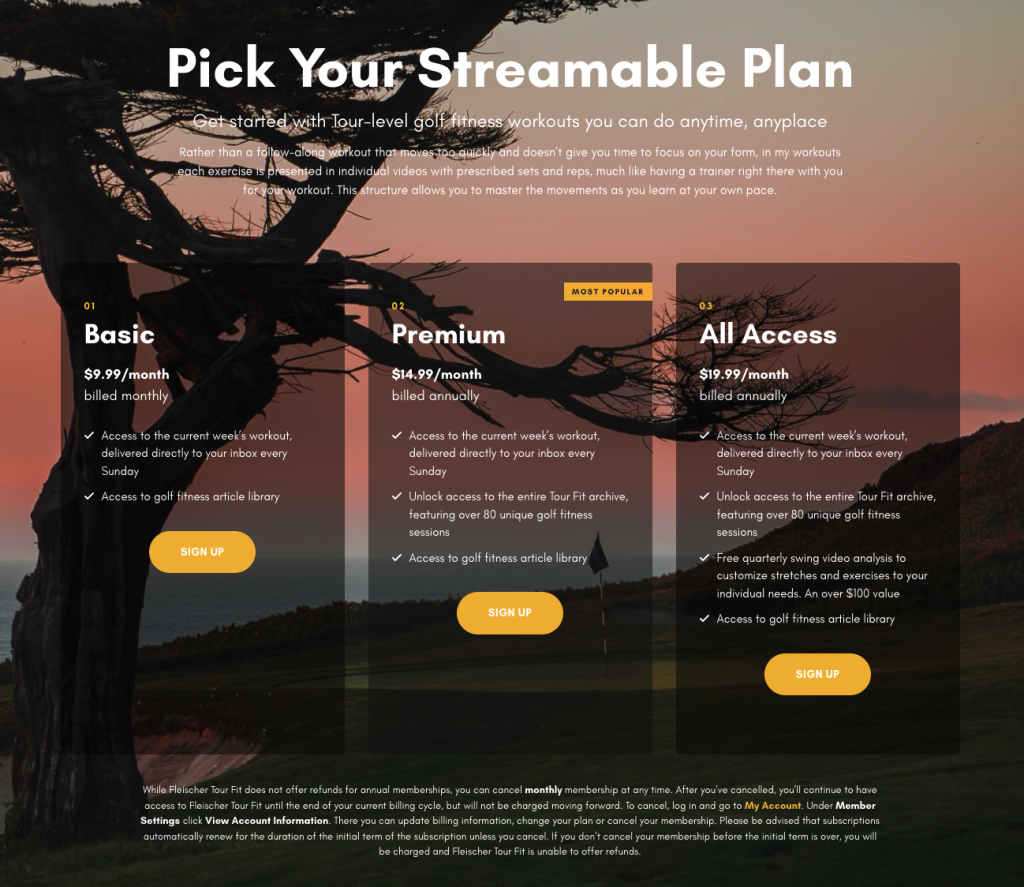 The most popular plan includes access to the current workout and the complete library of fitness sessions. The top tier includes a custom swing analysis. 
International Association of Workforce Professionals
The International Association of Workforce Professionals is a non-profit educational association dedicated to developing workforce professionals.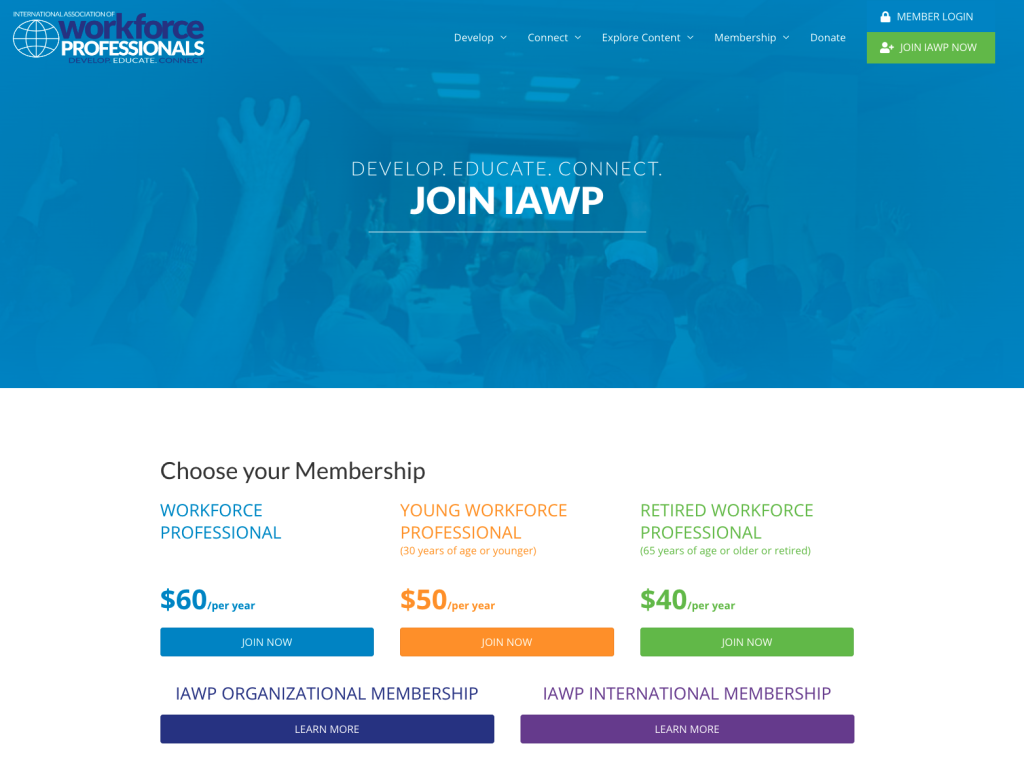 IAWP takes advantage of tiered pricing to serve three markets: professionals, young professionals, and retirees. The offerings are basically the same. The biggest difference is the price. Professionals pay the most and more budget-conscious young professionals and retirees pay less. 
Final Thoughts: Be Smart With Your Membership Tiers
Membership tiers are a great way to expand your business by tweaking your current membership program instead of launching entirely new products and services.
Membership tiers make your site more accessible to customers with different budgets.
You can structure your membership tiers around quantities, qualities, or a combination of both.
Keep things simple by limiting the number of tiers you offer and making it clear to your customers.
Don't launch until you can support your customers and the new offerings.
Start using Paid Memberships Pro today to take advantage of the benefits of tiered pricing. Even our free plan includes unlimited members and as many membership levels as you need.
Was this article helpful?