How can a new or existing membership business design a stunning logo to carry through their website, social media, presentations, and email marketing?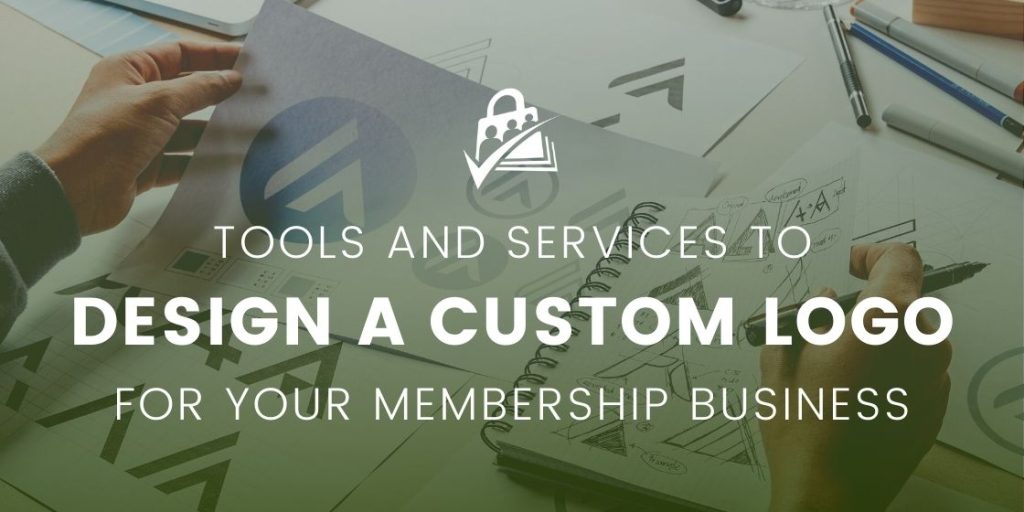 In the past (and still today)…
Large companies and funded startups would work with expensive agencies to develop their business' logo and brand. The result is a highly detailed and valuable corporate brand direction.
Today's small businesses, start-ups, and individual web entrepreneurs have a new means to design their brand using a variety of inexpensive and powerful logo development tools available online. And many large companies are using these same methods to create their dream brand, too.
Let's discuss the main categories of rapid online logo design, including: Logo Generators/Builders, Tournament-style/crowd-sourced Flat Fee Logo Design, and Pre-designed Logo Templates.
---
Before you get started…
I used to do logo design for our previous consulting company. At the start of any logo project I'd ask a few key questions:
What are your brand's current colors? Are these changing as of this brand redesign?
Do you prefer a logo that uses an icon/graphic or a "wordmark" (fancy/stylized text only)?
Would a portrait or landscape logo orientation better match the customer's main marketing outlets?
Does the customer use the logo more often in physical/printed materials or in a digital format?
Do we need a logo version that is icon only?
Do we need a version with a tagline or variety of taglines?
Is the logo used on a dark background or light background (or both)?
and, lastly, What are some other logos you have seen that you like?
Having some of these questions answered helps to guide the logo design process. Designing a logo isn't just about "what you think looks good" (even though that last question is all about preference). It has to function for your business in the places you use it most. There's a happy medium between your personal likes/dislikes and a functional logo for your company.
Now, on to the logo design options!
---
DIY Logo Generators/Builders
Use their templates and inspiration, then tweak it to your heart's desire (including colors, font, layout).
How it works
Get started for free
Enter logo name, business description, select a logo type (icon based, name based, initial based)
Answer a few quick "this or that" questions about your style
Tailor Brands prepares a collection of logos you can customize further
After selecting your logo, you can add on a brand book, letterhead and business card layout, social media covers and profile pictures (Facebook, twitter, etc.), and a basic presentation layout
Pricing
Basic Bundle includes logos for web and print for $39. View Full Pricing »
---

How it works
Select your industry or keyword to browse the gallery of high quality logo designs
Fully edit the pre-built logo with your business name, graphics/iconography, and colors
Save and download for unlimited use
Pricing
Build your own logo and download for $19.99. Full custom logo design for $149.99.
---
Tournament-style/crowd-sourced Flat Fee Logo Design
Receive 30+ logo designs submitted by international designers based on your design brief. Review + feedback, refine, iterate, download!
The features of the tournament-style design sites are all quite similar:
Set up your logo contest by providing general brand information and logo preferences
Define your content's prize amount (higher prize amount attracts the higher quality logo designers)
The tournament lasts around 2 weeks from start to finish. This includes the initial design period (1 week), the selection phase, and then the iteration phase where you and your selected logo's designer work to tighten up the final product.
Your selected logo is delivered in a variety of formats, including a vector EPS that you can shrink and scale without pixelation.
The bonus of this method is that you will get hundreds of entries from multiple designers and can iterate and provide feedback along the process. It's like "circling in" on the perfect logo.
The key to success with a crowd-sourced logo is the feedback you provide along the process. If you can, try to select the most "designer-like" member of your team to manage the feedback. You will want a creative person who can see potential in the submitted logo options, not just take them at face value.
More keys to success:
It's important to give feedback on every design you receive to guide the iterations on individual logos as well as the entire tournament (all designers can see other designers' logos and your feedback).
Remember that there are humans on the other side of the process, so be kind. (it's easy to forget this with how automated the process is).
But, be careful you aren't wasting their time or being overly harsh.
Some designers will wait to submit anything before you've given other designs some ranking/feedback, so be diligent about providing feedback at least daily.
---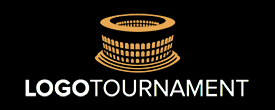 ---

---
Pricing: Logo design packages begin at $240.
---

---
Pre-designed Logo Templates
Buy a pre-fab logo then add your name, customize the font and download.
---
Browse the gallery of pre-designed logos and logo templates. Designs are only sold once (exclusive and full copyright). You can instantly customize the logo with your business name and change the font, or work with the designer for changes.
Pricing: Logos start at $99
---
Filter an extensive gallery of pre-designed logos by category, keyword, price and more. The purchased design is exclusive to you and you'll retain full copyright license. Submit your business name, tagline, and any edits you'd like to see made.
Pricing: Logos start at $300
---
A huge marketplace of logo templates for sale. Filter by categories, tags, price, and number of sales (logos in this marketplace are not exclusive to you once sold).
Pricing: Logos start at ~$10
---
Is that enough to get you started?
As you can see there are many methods to get you the logo of your dreams – and I believe it really depends on the vision you have at the start of the process. The bottom line is:
Use a tournament/crowd-sourced approach if you don't have firm ideas, or if you simply want to see how other designers will interpret your business' logo.
We used Logo Tournament for the Paid Memberships Pro logo and are very happy with the outcome. I chose to outsource our logo design not because I didn't feel confident in my design skills, but because I was too close to the project to see it with fresh design eyes. If you're feeling the same, try a tournament/crowd-sourced option.