Search engine optimization (SEO) is the art and science of getting a website to show up in search engines like Google, Yahoo, and Bing, without paying for ads. If you want to increase free organic traffic to your membership site, then read on to find out how to optimize your content for search engines.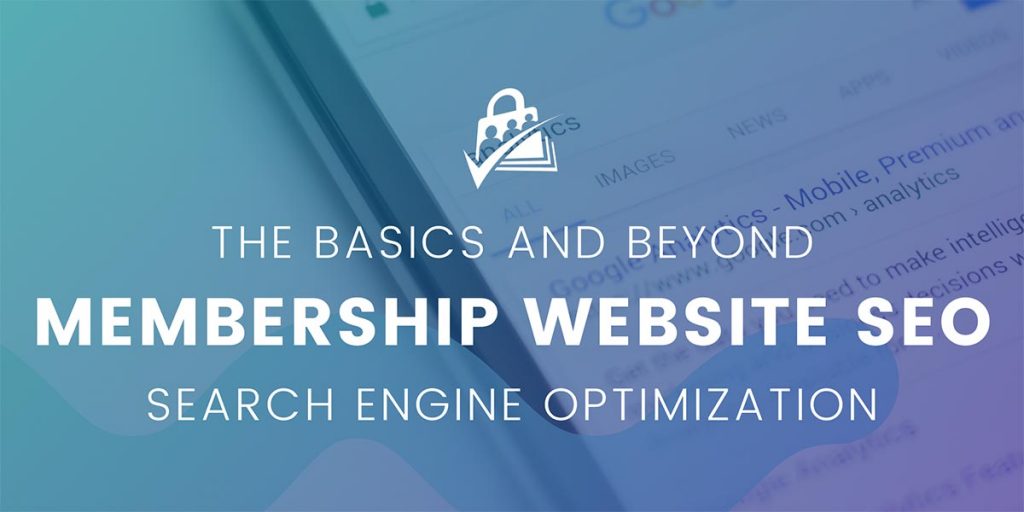 This article is a companion to our SEO webinar and features the expertise shared by Lindsay Halsey, co-founder of Pathfinder SEO.
SEO 101: Introduction to Search Engine Optimization  
To get started with SEO, it is helpful to understand a basic framework of how search engines work. This is a three-step process:
Search engine crawlers, also known as robots or spiders, crawl the web. They go down all the avenues, crawling through all the links on the website to the next page.
Crawlers more from site to site and create an index of the entire internet. This index is like an old-fashioned Rolodex.
Search engines then pull information out of that index based on what their crawlers discovered. When you do a search, an algorithm is utilized to deliver ranked results.
The higher a website ranks, the more likely it is to be found when potential customers search. To rank higher, web pages need to be getting crawled in the first place. The other big piece of the puzzle is the algorithm. This is proprietary, so it's secret, however websites getting a lot of traffic from searches usually have three things that they do well:
Share expertise through content.
Show authority, as other people link to their website and say they're really an expert in a given area.
Engender trust through great design, offer a simple path to contact the business, and display third-party reviews and testimonials.
There are a lot of different factors, but expertise, authority, and trust are the biggest. It doesn't matter what industry you're in, how big or small, these concepts are a common thread throughout websites that excel in organic search ranking, so those are the components of the algorithm to influence.
As membership websites are based on sharing expertise, authority, and building trust, these sites are perfectly placed to utilize SEO to increase traffic and sales.
---
The Four Pillars of Membership Site SEO
The next thing to understand about SEO is how to break it apart. It can be an overwhelming topic because SEO is always evolving and that algorithm is proprietary. However, there are components which are known to improve rankings. These components fall into four categories: Technical SEO, Content, On-site Optimization, and Off-site SEO.
SEO Pillar 1: Technical SEO
This is the first step to ensuring search engines can crawl and index your webpages for the algorithm and in search results. Technical SEO includes behind-the-scenes components like page speed, XML sitemaps, TXT files, meta directives—all things that say what a search engine can and cannot index.
If you're using WordPress to power your membership website, your technical SEO will already be around 90% in place. There are still ways to fine tune technical SEO on WordPress, but the framework using the infrastructure is sound.
SEO Pillar 2: Content
Search engines like content because it's how expertise is shared and how they learn what value is added to the internet by that content. When thinking about content and SEO, blog posts have been the focus for the last few years. However, content is really more broadly defined and includes homepage content, the contact page, FAQs, and so on. It's also content on other sites, sharing your expertise through guest posts, podcasts, YouTube videos and webinars.
SEO Pillar 3: On-Site Optimization
On-site optimization is about adding context to content. Take the example of a long-form blog post providing a comprehensive guide to a topic (like this one). Through onsite optimization, the post is broken up and made easier for readers with headers and sections, a page title, meta description, and alternative (alt) text for images. These all provide context for search engine crawlers and explain what the content is about. Internal links between related content on your site also give search engines more understanding and more ability to market your content. That's a powerful piece of SEO.
Schema markup is another aspect of on-site optimization. This is standardized labelling or tagging for certain content, such as recipe steps, contact details, or FAQ content. These tags explain what the content is to search bots and makes it easy to index and show up on search engines.
SEO Pillar 4: Off-Site SEO
This relates to authority and trust, which often comes from external resources. If you have a medical question, for example, do you want to read a blog post authored by a leading doctor in that field, the foremost expert on that topic? Or would you be happy if it was authored by an SEO writer, somebody behind the scenes writing content based on research alone?
Search engines try to measure to see who is behind the content, to understand the level of expertise a business has. One of the ways they do that is looking at links pointing from other websites, reviews on third-party websites, or Google maps. They look at conversations, mentions of a brand or mentions of an individual, to get an understanding and model the real-world scenario.
Of these four pillars, some factors can be more powerful than others, but to excel in SEO you should implement each one of these components.
---
Creating SEO Content for a Membership Website
Content begins with keyword research: the act of finding the words that people search for around a particular topic. A keyword search should include volume of searches, synonyms, related searches, and other conceptual information.
What do people care about on this topic?
What questions do they ask?
Search engines value posts that have a lot of structure to them. From keyword research, it is possible to create a list of topic headings and subheadings which build structure, using keywords to header these sections. However, overusing keywords is detrimental because it makes for really poor reading. Nobody wants to read an article that uses the same phrase over and over again. There is a middle ground: create content that reads really well, using different terms to explain things, different keywords which could come up in search.
Lindsay Halsey, Co-Founder of Pathfinder SEO, explained her best practice on keywords:
I write about SEO, and instead of saying SEO a million times I tried to use the phrase get found. So get found on Google. You're looking for ways to swap out one word with something that means the same thing, but gives more context.
When it comes to structure, search engines really appreciate headers, outlines, table of contents, and lists. Through structure, they understand a lot about what the post is about and how to navigate throughout it.
Written content is just one aspect. Video is also really important for SEO. YouTube is its own search engine, particularly used for expertise on a topic. But, Google also pulls YouTube videos into search results for organic traffic. If you're able to create video or have existing video as part of a course, sharing that content or a shorter version will contribute to SEO.
---
Restricting Content and SEO
For a membership site, it is important to strike a balance between giving away your expertise for free to drive growth, versus selling it and making money from that content. There are three paths you can take for each piece of content:
Hide it behind a paywall.
Show an excerpt or snippet, with the full content restricted.
Allow site visitors a fixed number of free content views.
Search bots are unable to view locked content, so some content needs to be visible in order to get indexed. Showing a snippet of content means that bots can only read and access part of the full content. This means that the content will have a less positive impact on SEO.
Allowing site visitors access to a fixed number of views is a great approach to build an appetite for your product or content. This method ensures the content is fully accessible to the world and, more importantly, to the search engines. Bots are anonymous and exempt from limits, and as such can read and index the full library of protected content on your site having a complete net positive effect on organic SEO.
---
Repurpose Content For On-Site and Off-Site SEO
Creating content is really time consuming. To get the full value from your research and expertise, considering sharing the same piece of content through email marketing, social media, YouTube, podcasting, guest blogging, and more. Lindsay Halsey, co-founder of Pathfinder SEO, explains how she took a piece and repurposed it for many platforms:
First I wrote a blog post. Then I created a video for YouTube. Then I started sharing both of this content out on social media, via our email list. And then I prepared a webinar and I pitched it to my own audience. So I did it for my own audience. And then now I'm out there pitching it to partners, "Hey, do you want me to do a webinar for you about Google analytics?"

I'm building expertise and sharing expertise. Growing my authority. Getting out there and to other audiences and sharing information. They're linking back to my content and I'm engendering trust. I'm adding testimonials back into the webinar page and reinforcing this.
The last point Lindsay touched on is the social side of SEO content. External linking, between websites, enhances authority. Linking out to a partner business with a relevant resource on a topic is a huge value to your reader and Google rewards that value. Including a link, rather than someone else's original content, is important because Google will know that the other person published it first and that it is their content.
Similarly, internal linking to your own website provides value to a reader by giving them more information on a topic, but also shows search engines you have a lot of expertise across your site.
When it comes to social media, links to your site and mentions on social media platforms play a limited part in off-site SEO. There is an overlap and you want your content to get good exposure on social, but even if a post goes viral that does not mean it will rank on search engines.
---
SEO Tools for Membership Sites
Tools will help to enhance SEO by providing data on rankings and success of content, and in some cases tools can enhance SEO rankings as well. Some of the best SEO tools are actually free:
Google Analytics: Track and report on website traffic.
Google Search Console: Reports on content crawling and indexing. Search Console also includes performance and keyword data such as what keywords are leading the traffic to your website now, and which posts are performing the best in organic search.
Google My Business: Business listings for your physical or virtual business location. Even for non-local businesses, this service creates offsite SEO. Use Google My Business to build trust that, hey, you are a real business, and also allows people to leave public reviews.
SEO plugins manage many areas of SEO including sitemaps, redirects, custom page titles and meta descriptions, site verification with Google Search Console. Some plugins also offer built-in content grading to give you feedback on written content and search performance. These plugins assist in raising the bar on SEO. Three of the largest SEO plugins are:
Picking the right plugin will depend on your budget, support, and ongoing education or training needs. Each of these SEO plugins are viable options to consider. Just know that the success of your site's SEO strategy is more about how you configure these plugins and less about which one you pick.
A third category of SEO Tools is SEO Software. These services include features like keyword research, backlink analysis, tracking rankings, and reports. Some even analyze paid search, including PPC campaigns through Google AdWords. Some of the biggest players in the SEO software space include:
These are robust tools for SEO providing a wealth of data and meaningful insights. With free products, SEO is a low-cost investment to grow organic site traffic and increase sales for your membership website.
---
Membership Website SEO: Watch the Webinar
Search engine optimization is an essential component to grow the recurring revenue for membership websites. Watch the webinar recording below to learn more about SEO for Membership Websites hosted by Lindsay Halsey of Pathfinder SEO.
In this webinar, Halsey walks us through the basics of SEO for membership websites along with specific strategies you can deploy at any stage of your business.
Lindsay Halsey, Pathfinder SEO
Lindsay Halsey is a co-founder of Pathfinder SEO. She has over 10 years of experience working in SEO with small to large businesses. Lindsay focuses on teaching site owners, freelancers, and agencies how to get found on Google via a guided approach to SEO. Stay in touch on Twitter – @linds_halsey.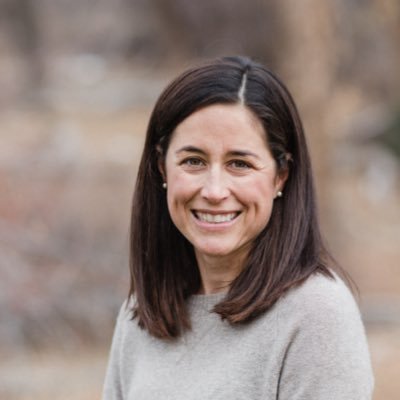 ---
This free webinar was broadcast live through the Paid Memberships Pro social media platforms below. Subscribe now to be notified of our upcoming presentations for membership site creators:
---
Related Reading on SEO and Membership Sites
Bring yourself up to speed with the best practices for membership site technical SEO—the things you can control with the structure and content in your website. We cover these tips in the basic technical SEO for Membership sites related guide. Check out these other guides on SEO: