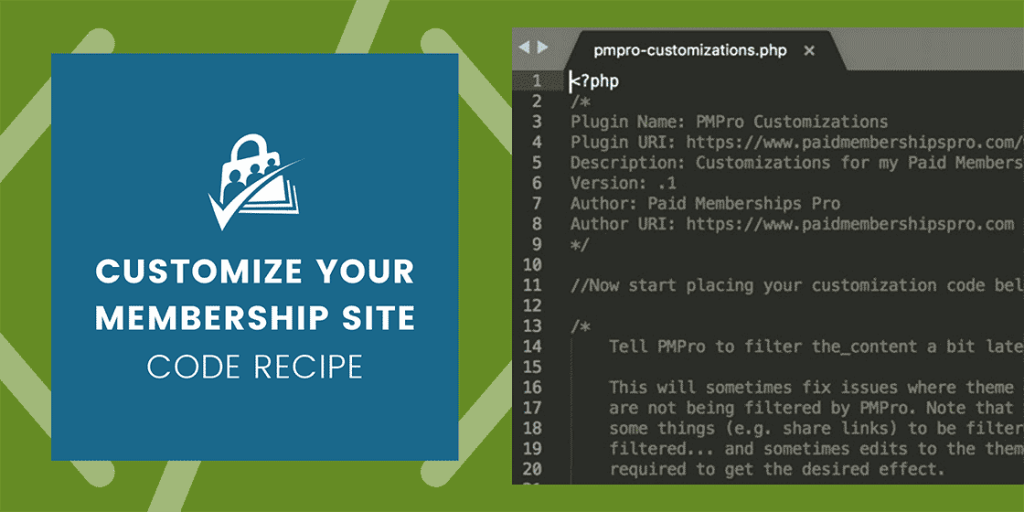 This is a simple code recipe that will allow you to change the wording "Membership" to "Subscription" for Paid Memberships Pro.
About the Recipe
Depending on where your target membership audience lives or the type and location of your business, the word "Subscription" might be more familiar than "Membership". The code recipe below uses the WordPress gettext filter to translate the word "Membership" to "Subscription" throughout the Paid Memberships Pro Plugin.
If you would like to change the word "Membership" to something else, you can do so by editing the code of this recipe by replacing "Subscription" with your desired label. If you have a premium membership and need some help with this, please reach out to us on our Member Support Forums.