Creating a membership site doesn't have to be difficult. In fact, it doesn't even require the help of a web developer if you have the right tools.
A good WordPress membership plugin can make it quick and easy to get your membership site up and running. The best plugins come with many customization options, so you can easily fine-tune your membership site to fit your brand and audience.
But with so many options available, it can be difficult to know which plugin to choose.
Paid Memberships Pro and Ultimate Member are two popular choices for building a membership site. In this post, we'll compare Paid Memberships Pro vs. Ultimate Member to help you decide which one is best for you.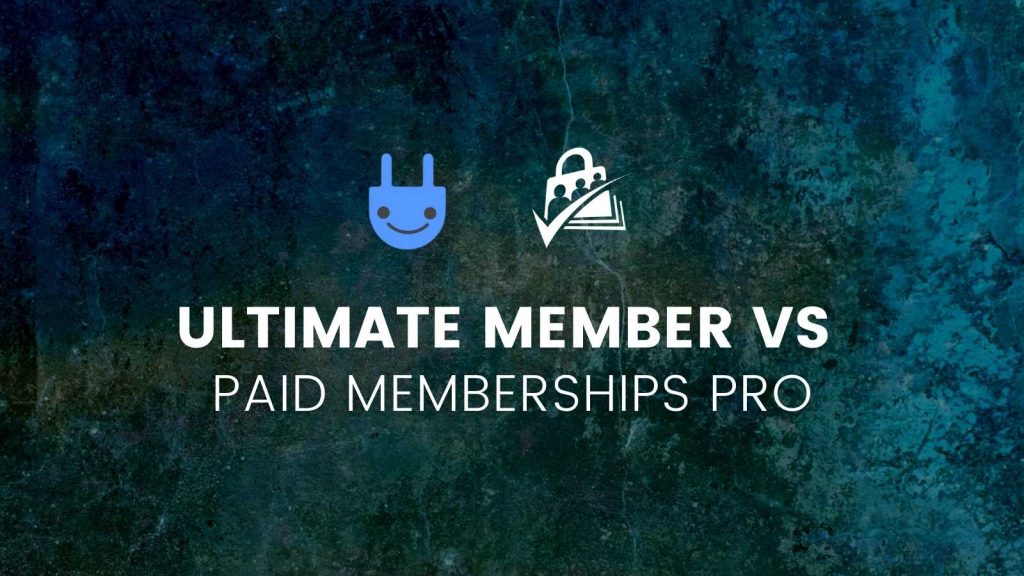 Paid Memberships Pro
Paid Memberships Pro is a WordPress plugin that gives you all of the essential tools you need to build a membership site that is perfectly tailored to your needs.
Whether you're selling online courses, coaching subscriptions, creating a professional organization, running a community with directory listings, or selling access to premium content, Paid Memberships Pro gives you what you need to build your dream membership site.
Paid Memberships Pro: Features
Paid Memberships Pro comes packed with features to help you design a superior membership experience.
PMPro features include:
🔒 Complete Content Restriction. Paid Memberships Pro takes the stress out of creating a membership plan by allowing you to customize exactly how you want to restrict your content, drip content to users based on their membership level, display directories and profiles, and create personalized content for each member—all with one plugin.
🛠️ Robust Membership Management. You can create unlimited membership levels and even offer group memberships with child accounts linked to the organization. These levels make it easy to sell your subscription to individuals and organizations without adding extra plugins or software to make it work.
💰 Flexible Payment Options. Paid Memberships Pro makes it easy for your customers to pay you. The plugin integrates seamlessly with all popular payment gateway options and lets you create flexible pricing, process one-time or recurring payments, and prorate or pause membership payments.
📈 Detailed Admin Reports. You'll always know how your membership is performing with Paid Memberships Pro. Easily access detailed reports including data on sales and revenue, sign ups and cancellations, as well as member visits and logins.
Paid Memberships Pro: User Experience
Paid Memberships Pro has many useful features for creating a robust membership site, but what is the experience like for the end user? Pretty great, actually.
Paid Memberships Pro gives members plenty of control over their accounts, allowing them to:
This is great news for the user. Plus, it means you don't have to babysit your inbox if a member wants to change their account status.
Paid Memberships Pro: Pricing
Paid Memberships Pro clearly does a lot—and for little cost. With a generous free plan, users can get started creating unlimited restricted content for next to nothing.
Plus, PMPro offers multiple premium plans at different price points. From support and updates for a single membership site to a plan designed for developers and agencies.
The most popular option is the $397/year Plus plan, which gives you:
Two site licenses
Premium support
Tutorials for advanced customization
20 Free Add Ons
Over 50 Premium Add Ons
Ultimate Member
Ultimate Member is a user profile plugin for WordPress websites. Users can register on your website and log in to your site moving forward.
Ultimate Member lets you add user profiles to your WordPress site, which users can customize. You can also create roles and permissions for your users, and members can find each other through the member directory.
Ultimate Member Features
Ultimate Member comes with a good set of basic features for creating a user management site.
Ultimate Member features include:
🛠️ Basic User Management. Ultimate Member enables you to create user roles, where each role has its own permissions (one user, one role). But there isn't an option for multiple membership levels, where one member can have multiple levels of access at once.
🔒 Content Restriction Requires an Extension. Out of the box, Ultimate Member does not offer content restriction. But, there's an extension you can add to the plugin that allows you to restrict specific content to registered users.
💰 Membership Payments Require an Extension. Ultimate Member has an extension that integrates with WooCommerce, so you can use any WooCommerce payment option (additional plugin purchase applies).
Ultimate Member User Experience
With Ultimate Member, users can register on your site and log in from the front end login page. They can also create unique user profiles, delete their profile, or access information about other users (if enabled).
Ultimate Member Pricing
Ultimate Member has three plans to choose from. The free option allows you to create user profiles, registration, and user directories.
The Extension Pass ($249/year) gives you access to various plugin extensions to customize your website. It also comes with support and updates.
The Extensions + Theme Pass ($299/year) gives you all the Extension Pass features, plus access to the Ultimate Member WordPress Theme.
Paid Memberships Pro vs. Ultimate Member
So how does Paid Memberships Pro stack up against Ultimate Member? Check out this side-by-side comparison:
| | | |
| --- | --- | --- |
| | Paid Memberships Pro | Ultimate Member |
| Cost | $0 – $697/year | $0 – $299/year |
| Customization | Membership tiers, membership trial periods, membership renewal dates, member homepages | Login form, user profile appearance |
| Content Restrictions | Built-in content restrictions for many types of content | Requires the Private Content extension ($) |
| Payment Gateways | Built-in gateways and free gateway plugins | Requires a third-party plugin |
| Data and Reporting | Sales and revenue, signups and cancellations, member visits and logins, order management | Analytics on member profiles, activity, and interactions with the site |
| Integrations | WooCommerce, Mailchimp, Zapier, Social Login. View all 55 integrations » | WooCommerce, Mailchimp, Social Login. View all integrations » |
| Administrative Tools | Manually add members, import and export members, assign a membership manager | — |
Why Choose Paid Memberships Pro?
With Paid Memberships Pro, members are at the center of everything. Our software provides a robust database of members, making it easier for you to stay in touch, upsell new products, as well as integrate our plugin with other helpful tools—like BuddyPress, Discord, ConvertKit, and more.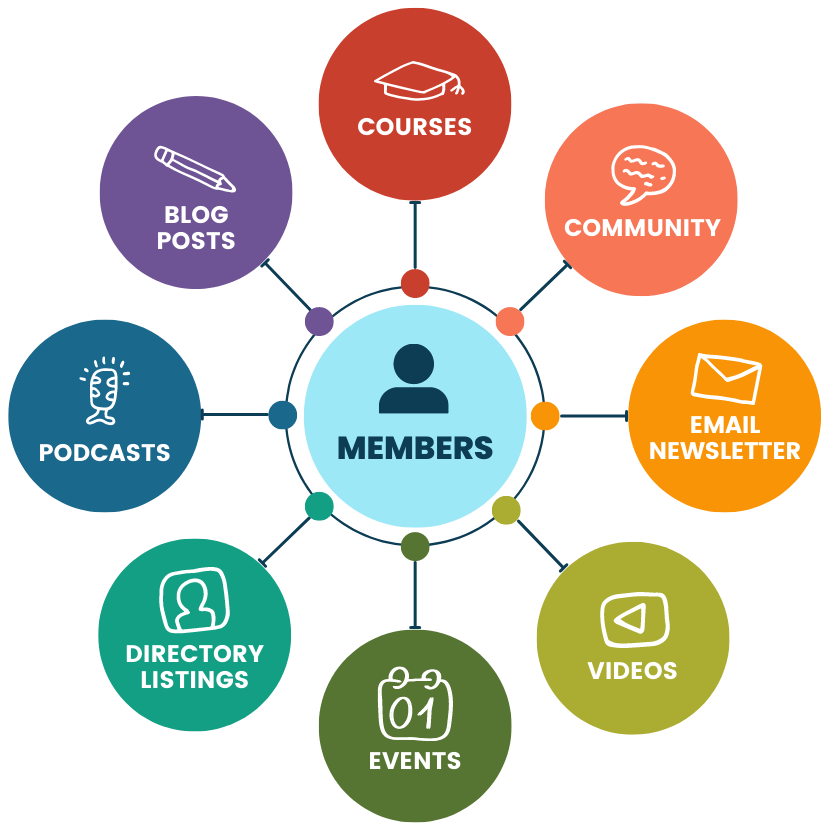 Ultimately, Paid Memberships Pro gives you a high level of flexibility and customization that Ultimate Member just doesn't offer. Plus, with advanced data, reporting, and administrative tools, PMPro comes with everything you need to assess, monitor, and optimize your membership business for success.
Download PMPro today and start building a truly full-featured membership site.