Plugins make it easy to build a membership on your WordPress site. But before you pick one, you need to think about what your membership needs, how scalable the plugin is, and how much flexibility it offers. This post reviews two membership plugins: Paid Memberships Pro vs. MemberPress.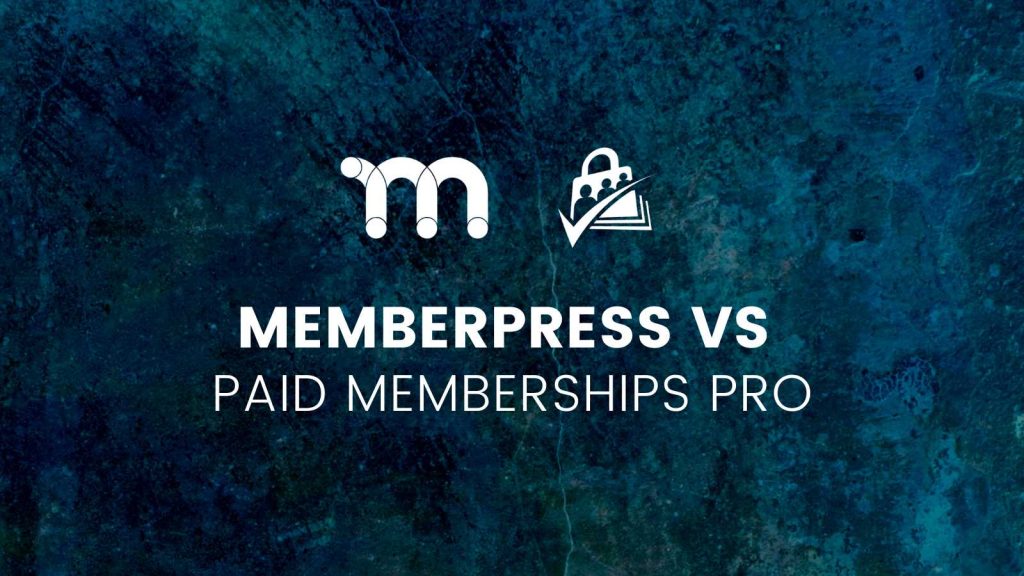 Paid Memberships Pro
If versatility is what you need, Paid Memberships Pro has you covered. The core free-forever plugin comes with tons of features that help you build a member-focused website without entering your credit card number.
While there are paid tiers that offer additional premium Add Ons, unlimited support, and access to premium code recipes, the core plugin is always free. You won't have to upgrade if you don't need to.
And the best part? All these features and the plugin itself are scalable, so it grows with your membership.
If you're looking for a customizable plugin with no limits on growth that is also open source and developer friendly, check out all the features Paid Memberships Pro offers.
Paid Memberships Pro Features
If you want to offer your members a membership experience unique to your organization, Paid Memberships Pro is the choice for you. You can offer a custom membership experience while still having the administrative tools you need to run the site. It has:
Content restrictions. All Paid Memberships Pro plans allow you to restrict unlimited content. You can also create personalized content for each member or drip content to your members over time.
Member management. No matter how segmented you want your membership to be, you can create unlimited tiers in Paid Memberships Pro without having to add extra plugins. There's even an intuitive settings page to configure profile fields for your members or admins only.
Payment options. With Paid Memberships Pro, you can use all the popular payment gateway options like Stripe, PayPal, Apple Pay, and Google Wallet. You also can create flexible pricing, process recurring payments, and prorate or pause membership payments. You can also use WooCommerce or offer the membership at a one-time cost. But you don't really need an addition like WooCommerce because PMPro has gateways and recurring payments built in.
Admin reports. Track your member logins, cancellations, and overall sales from one easy-to-use dashboard.
User Experience in Paid Memberships Pro
Paid Memberships Pro helps users to take control of their memberships.
They can reset their passwords from the site's front end, manage their profiles, or view their membership status and invoices. They can change their payment methods or cancel their membership at any time.
Your members have control of their membership, and you aren't stuck handling questions about their membership status or forgotten passwords.
Paid Memberships Pro Price Points
Paid Memberships Pro clearly has tons of features to help you run your membership site, and the four pricing options are great for business owners at any level.
The free core plugin comes with unlimited content restrictions, the ability to create free or paid memberships, and 31 free Add Ons to help you integrate with your email marketing platform or run an e-course.
The Standard, Plus, and Builder plans offer more advanced options, with the Plus plan being the most popular option for building advanced membership sites.
MemberPress
MemberPress bills itself as the "all-in-one" membership plugin for WordPress. It enables you to create a website with an online course or community, and it gives you the power to create a paywall to control who has access to some or all of your content.
MemberPress offers three different pricing tiers, each of which you must pay annually to continue access to your membership site. You can create a membership with unlimited members and unlimited courses, and at higher tiers, you add a community or forum.
MemberPress Features
MemberPress comes with features to help you run an online community or course, including:
Content restrictions. All three MemberPress pricing tiers offer content protection and publishing paywall capabilities.
Member management. Members can join directly from the website, and there's an option to create a community.
Payment options. Customers can pay with Stripe and PayPal, as well as Apple Pay and Google Wallet.
Admin reports. MemberPress doesn't offer analytics on member behavior but does give you tools to calculate your taxes.
User Experience in MemberPress
With MemberPress, customers can download PDF invoices for every transaction. There's a self-serve member dashboard on pricing levels, and MemberPress allows customers to join directly from the website's front page. There's also the ability to create a community on your website with the addition of BuddyPress.
MemberPress Price Points
MemberPress doesn't have a free tier, and the Basic annual membership plan starts at $359. Depending on the built-in integrations you need to run your membership, you may spend as much as $799 a year for their Pro plan.
Paid Memberships Pro vs. MemberPress
Wondering how Paid Memberships Pro stacks up against MemberPress? Check out this table that compares the two plugins.
| | Paid Memberships Pro | MemberPress |
| --- | --- | --- |
| Cost | $0 – $697 | $359 – $799 |
| Customization | Multiple membership tiers, customizable membership trial periods, customize membership renewal dates, custom member homepages | Customizable registration form, registration, and account fields |
| Data and Reporting | Sales and revenue, signups and cancellations, member visits and logins, order management | Comprehensive reporting available at all tiers, though it's not stated what that means |
| Integrations | WooCommerce, BuddyPress, BuddyBoss, bbPress, Mailchimp, Zapier, Social Login, Events Manager, The Events Calendar, Sugar Calendar, All-in-One Event Calendar. View all 55 integrations » | Many integrations only available at the $799 tier. View all integrations » |
| Administrative Tools | Manually add members, import and export members, assign a membership manager manager, tax handling | Complete tax handling, automated reminder emails |
Who Should Choose Paid Memberships Pro?
With Paid Memberships Pro, members are at the center of everything. Our software provides a robust database of members, making it easier for you to stay in touch, upsell new products, as well as integrate our plugin with other helpful tools—like BuddyPress, Discord, ConvertKit, and more.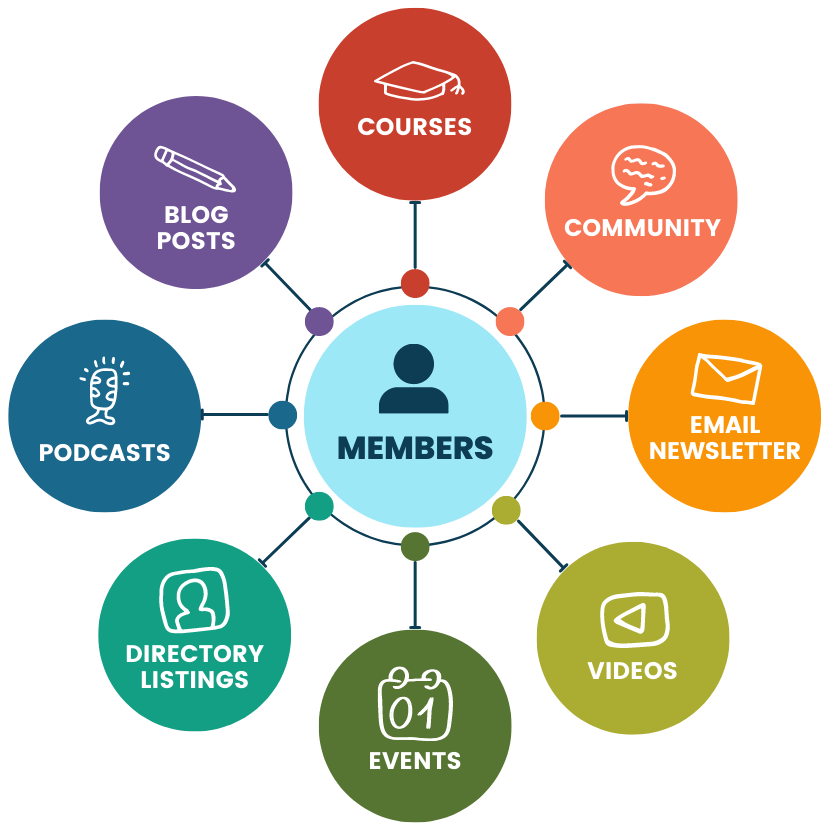 If you're looking for a fully open source plugin that's over 12 years in development, check out PMPro today. It's a complete membership platform for your subscription site with tons of features you can use forever, for free. Sign up with Paid Memberships Pro to start building a membership site that works for your business and helps you earn more.