Are you looking for a way to personalize the member experience? Or, does your membership site include a public directory or other community features? If so, you may be looking for a way to allow members to manage their WordPress user avatar as part of their membership account.
In this guide, I share my top 3 recommendations for user profile picture management in WordPress. You'll learn about the popular WordPress plugin Basic User Avatars, try a recipe for native avatar management in PMPro, and see how to instruct members to update their Gravatar.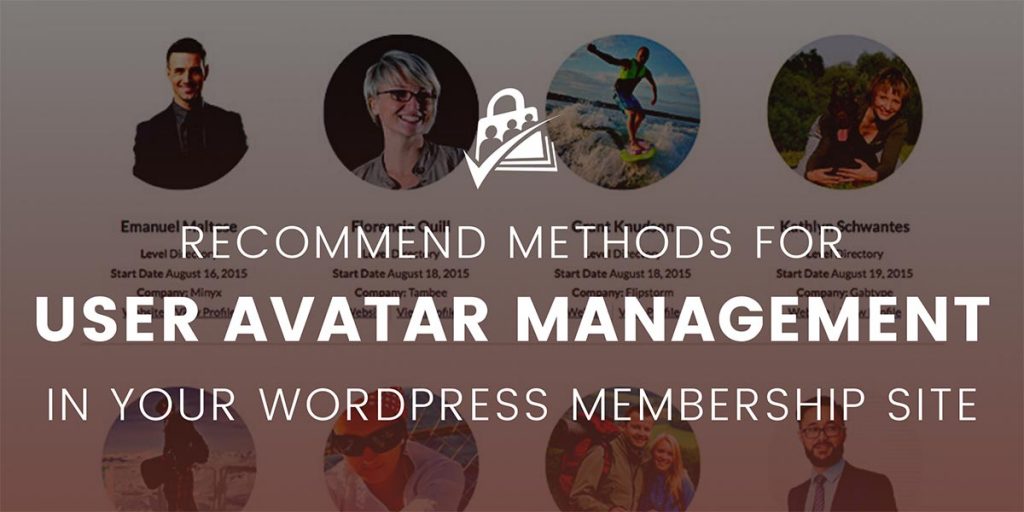 Gravatar: The Native WordPress User Avatar System
Before we dive into the methods to override user avatars in WordPress, it is important to understand the native avatar system in your WordPress site: Gravatar.

Gravatar is a service of "Globally Recognized Avatars" used across many sites including WordPress, Disqus, Stack Overflow, and GitHub.
In my experience working with membership sites, I've found that the adoption of Gravatar is very audience-specific. Luckily for you, it is easy to determine your audience's adoption of this avatar service.
Navigate to the "Users" screen in your WordPress admin. As you do a quick scan of your user list, confirm whether most people have a personalized avatar or if they mostly have the default "anonymous" avatar for your site? (Hint: you can customize your default on the Settings > Discussion page in the WordPress admin.)
If you're serving an audience that doesn't use Gravatar, you have two choices:
Tell them how to sign up for Gravatar.
Choose one of the methods below to allow custom avatars for your membership site.
If you choose the route of a custom avatar system, you can trust that all of our recommendations will filter the built in WordPress avatar features. This means that each plugin is compatible with any plugin that displays user avatars, such as our Membership Directory and Profile Pages Add On, BuddyPress, bbPress, and others.
Basic User Avatars adds an avatar upload field to user profiles inside the WordPress dashboard. The plugin has one setting available on the Settings > Discussion page in the WordPress admin. This Local Upload Permissions setting controls avatar upload permissions based on user role.
The [basic-user-avatars] Shortcode
To improve your member experience, consider placing the [basic-user-avatars] shortcode on your Membership Account or Frontend Member Profile Edit page. By default, Basic User Avatars does place an avatar upload form on the "Edit User" screen in the WordPress admin. If you are blocking WordPress admin access for members, use this shortcode to add a frontend interface for users to manage their avatars.
Download Basic User Avatars at WordPress.org »
Native WordPress User Avatar Management in Paid Memberships Pro
If you are already capturing additional user profile fields, this recipe for adding an avatar profile field is for you. This is a straightforward approach to adding native avatar upload to your membership site without the need for a third party plugin.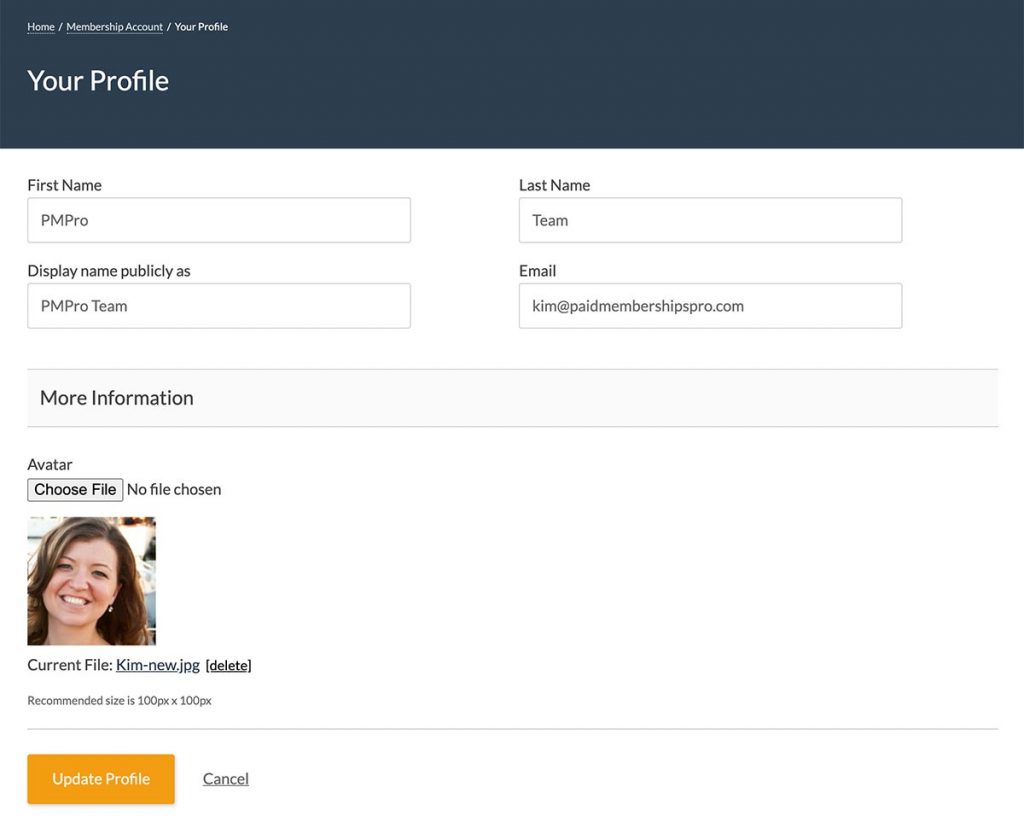 In this companion guide, you'll see the recipe for adding the avatar field to your Member Profile Edit page or the Membership Checkout process. Users can see a small preview image of their avatar, and can also manually delete the uploaded file without the need for admin intervention.
Read the guide on custom user avatars for Paid Memberships Pro »
Using Gravatar with WordPress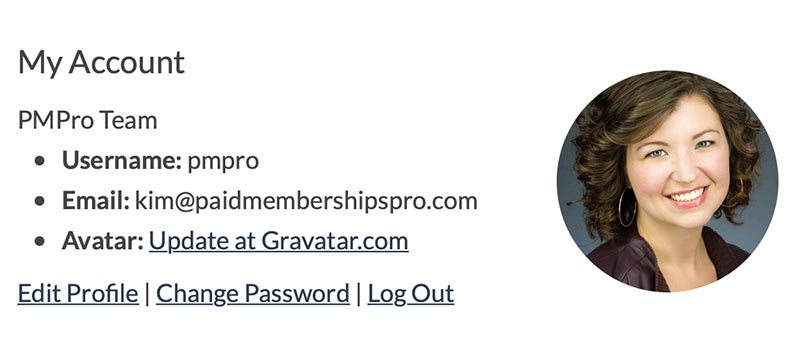 If you don't want to host local avatars for your members, you can instead provide instructions for how a member can update their Gravatar.
Use the recipe below to add a link for members to adjust their avatars through Gravatar. The link is added to "Profile" section of the Membership Account page.
Other Things to Consider
It's important to note that many plugins with social features, such as BuddyPress or bbPress, also are adapting to offer more avatar management features for your users. There is also talk in the WordPress development channels that user avatar management will be slated as a native WordPress feature in coming releases. We'll keep testing integration of these recommend plugins and watch the WordPress trac channels for updates on native features.