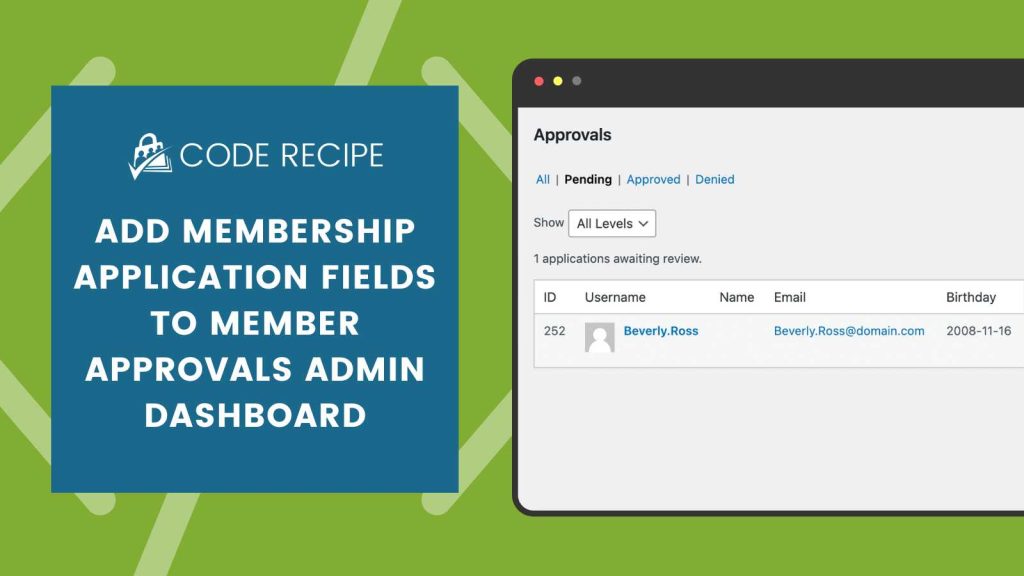 Some exclusive membership sites need a way for admins to approve or deny members based on certain requirements—such as geographic location, age, experience, role, and more.
If you're using our Approval Process for Membership Add On, you can set up this exact flow to give site admins a unique approval system right in the WordPress admin.

To speed up the approval process, here's a code recipe to add additional information to the Approvals Dashboard. Use this recipe as a shortcut to reveal certain required applicant information and help admins quickly determine if a member should be approved or denied.