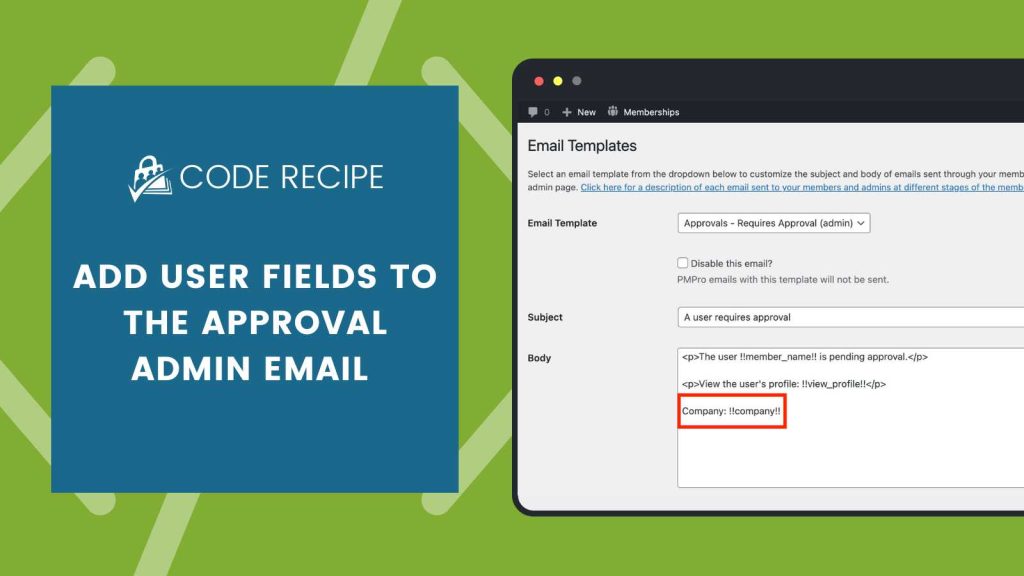 The Approvals Process Add On adds a membership application process to your membership site. After a member signs up, site admins can approve or deny membership applications.
Once the decision is made, the applying member and the admin will receive email notifications with an update on the application status.
Some more exclusive membership sites need a way for admins to approve or deny members based on certain requirements—such as geographic location, age, experience, role, and more.
To speed up the review process, this code recipe shows you how to add custom User Fields needed to the Approval Admin Email.