Offer flexible membership options without having to create duplicate levels or use custom code. Our new Auto-Renewal Checkbox Add On allows members to select whether they would like a fixed term or recurring subscription membership.
View the Add On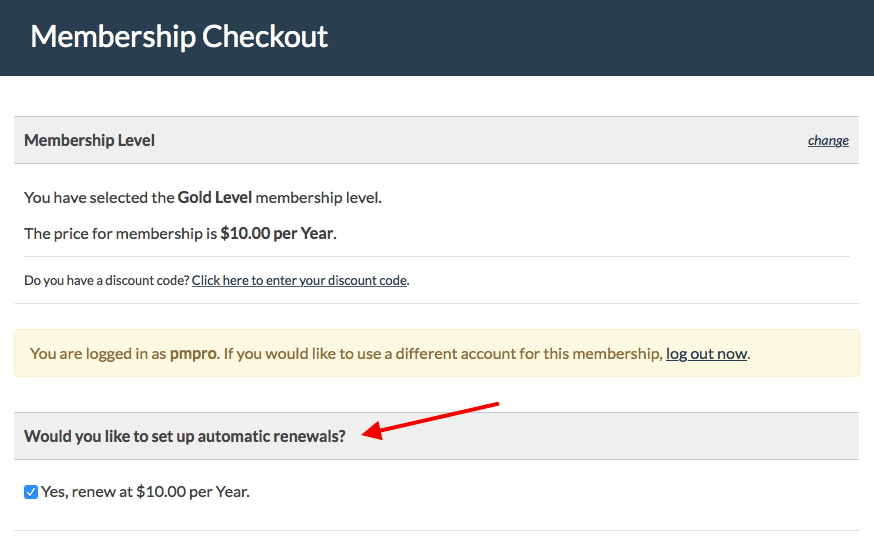 How it Works
The Add On adds a new setting on the Membership Levels > Edit page allowing the admin to turn on or off the "auto-renewal" setting. The admin can define whether the level offers an auto-renewal option, and can specify if the default behavior is automatic renewal or fixed term.
For example, if your level has an initial payment of $10 and a recurring subscription of $10 per month, the member can select to simply purchase the level for $10 for a single month or to purchase the monthly subscription.
---
Screenshots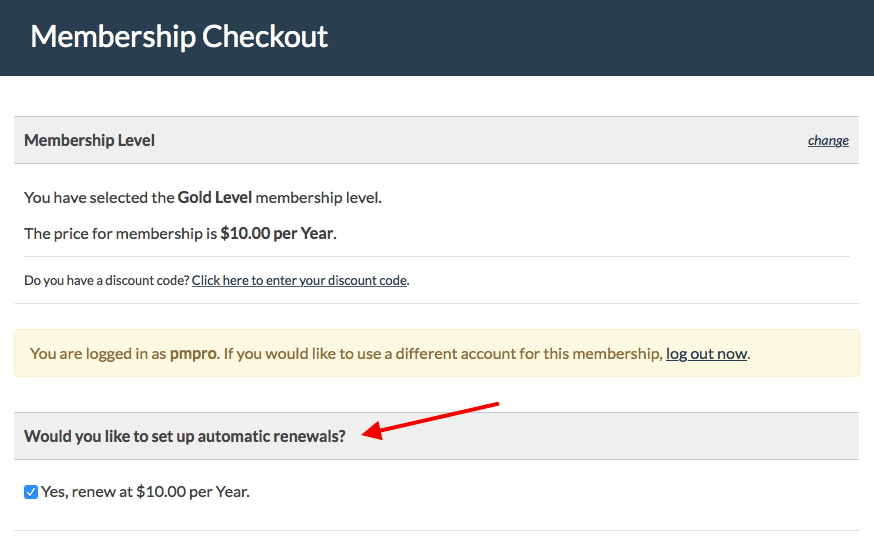 Member can optionally select auto-renewal at checkout.
---

Installation
You must have the Paid Memberships Pro plugin installed and activated with a valid license type to use this Add On.
Navigate to Memberships > Add Ons in the WordPress admin.
Locate the Add On and click "Install Now".

To install this plugin manually, download the .zip file above, then upload the compressed directory via the Plugins > Add New > Upload Plugin screen in the WordPress admin.

Activate the plugin through the Plugins screen in the WordPress admin.
View the Add On